Topic: Medicine
Written by Frank Tavares
NASA's Ames Research Center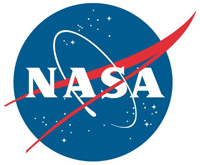 Mountain View, CA – Ever wonder what would happen if you got sick in space? NASA has sent bacteria samples into low-Earth orbit to help find out.
One of the agency's latest small satellite experiments is the E. coli Anti-Microbial Satellite, or EcAMSat, which will explore the genetic basis for how effectively antibiotics can combat E. coli bacteria in the low gravity of space. This CubeSat – a spacecraft the size of a shoebox built from cube-shaped units – has just been deployed from the space station, and may help us improve how we fight infections, providing safer journeys for astronauts on future voyages, and offer benefits for medicine here on Earth.
«Read the rest of this article»
American Heart Association Meeting Report
Arlington, VA – Patients with high blood pressure who had more trust in the medical profession were more likely to take their high blood pressure medicine than those with less trust, according to a new study presented at the American Heart Association's Quality of Care and Outcomes Research Scientific Sessions 2017.
Researchers at the University of California at Los Angeles found that patients who had higher levels of trust took their blood pressure medicine 93 percent of the time versus 82 percent of the time for those who had lower levels of trust.
«Read the rest of this article»

Clarksville, TN – On June 24th, around 2:00pm, two men approached a 51 year old man sitting in a wheelchair on the porch of his Rainbow Street residence and told him they were selling sports magazines. He let the two men into his house.
Shortly after letting the men in, one of them pulled out a handgun and pointed it at the victim's head. In the meantime, the other man ransacked the residence, took the victim's wallet, credit cards, cash, oxycodone and diabetes medicine. The two suspects ran out of the side door of the residence and left in an older model vehicle.
«Read the rest of this article»

Yonkers, NY — Despite the economic downturn, Americans have not cut back on spending on Fluffy and Fido. According to a survey from the Consumer Reports National Research Center, during the darkest days of the recession in 2009 and 2010, only 16 percent of Americans said they reduced the amount they spent on their pets.
On top of this, the price of pet food, veterinary care and other pet-related products and services has risen 4 percent since 2008. «Read the rest of this article»
Fraudulent product is dangerous to patients allergic to penicillin
Silver Spring, MD — The U.S. Food and Drug Administration warned consumers about a potentially harmful product represented as "Generic Tamiflu" sold over the Internet. FDA tests revealed that the fraudulent product does not contain Tamiflu's active ingredient, oseltamivir, but cloxacillin, an ingredient in the same class of antibiotics as penicillin.
The agency reminds patients who are allergic to or may have experienced adverse reactions from penicillin products that they are at risk of experiencing similar reactions from cloxacillin. This includes a sudden, potentially life-threatening reaction called anaphylaxis, with symptoms that include difficulty breathing, chest tightness, swelling of the throat or tongue, hives, dizziness, loss of consciousness, or a rapid or weak pulse. To date, the FDA is not aware of any reports of adverse reactions.
There is no FDA-approved generic drug for the prescription product Tamiflu. «Read the rest of this article»