Topic: Moons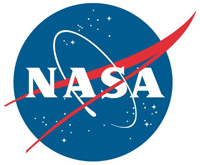 Pasadena, CA – NASA has authorized a mission extension for its Juno spacecraft exploring Jupiter. The agency's most distant planetary orbiter will now continue its investigation of the solar system's largest planet through September 2025, or until the spacecraft's end of life.
This expansion tasks Juno with becoming an explorer of the full Jovian system – Jupiter and its rings and moons – with multiple rendezvous planned for three of Jupiter's most intriguing Galilean moons: Ganymede, Europa, and Io.
«Read the rest of this article»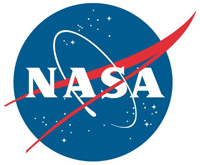 Washington, D.C. – Skywatchers are in for an end-of-year treat. What has become known popularly as the "Christmas Star" is an especially vibrant planetary conjunction easily visible in the evening sky over the next two weeks as the bright planets Jupiter and Saturn come together, culminating on the night of December 21st, 2020.
In 1610, Italian astronomer Galileo Galilei pointed his telescope to the night sky, discovering the four moons of Jupiter – Io, Europa, Ganymede, and Callisto. In that same year, Galileo also discovered a strange oval surrounding Saturn, which later observations determined to be its rings.
«Read the rest of this article»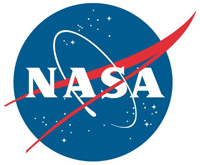 Pasadena, CA – NASA's Curiosity Mars rover occasionally stops to stargaze. Recently, it captured a shot of Earth and Venus in the Red Planet's night sky.
Curiosity aimed its Mast Camera, or Mastcam, at the heavens about 75 minutes after sunset on June 5th, 2020, the 2,784th Martian day, or sol, of the mission. A two-image twilight panorama reveals Earth in one frame and Venus in the other.
Both planets appear as mere pinpoints of light, owing to a combination of distance and dust in the air; they would normally look like very bright stars.
«Read the rest of this article»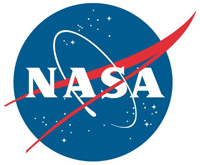 Pasadena, CA – The new research by scientists at NASA and the Italian Space Agency has implications for the entire Saturn system as well as other planets and moons.
Just as our own Moon floats away from Earth a tiny bit more each year, other moons are doing the same with their host planets. As a moon orbits, its gravity pulls on the planet, causing a temporary bulge in the planet as it passes.
Over time, the energy created by the bulging and subsiding transfers from the planet to the moon, nudging it farther and farther out. Our Moon drifts 1.5 inches (3.8 centimeters) from Earth each year.
«Read the rest of this article»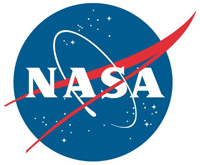 Pasadena, CA – NASA says that the upper layers in the atmospheres of gas giants – Saturn, Jupiter, Uranus and Neptune – are hot, just like Earth's. But unlike Earth, the Sun is too far from these outer planets to account for the high temperatures. Their heat source has been one of the great mysteries of planetary science.
New analysis of data from NASA's Cassini spacecraft finds a viable explanation for what's keeping the upper layers of Saturn, and possibly the other gas giants, so hot: auroras at the planet's north and south poles.
«Read the rest of this article»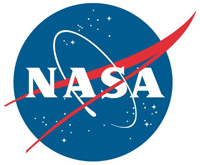 Pasadena, CA – Eight and a half years into its grand tour of the solar system, NASA's Voyager 2 spacecraft was ready for another encounter. It was January 24th, 1986, and soon it would meet the mysterious seventh planet, icy-cold Uranus.
Over the next few hours, Voyager 2 flew within 50,600 miles (81,433 kilometers) of Uranus' cloud tops, collecting data that revealed two new rings, 11 new moons and temperatures below minus 353 degrees Fahrenheit (minus 214 degrees Celsius). The dataset is still the only up-close measurements we have ever made of the planet.
«Read the rest of this article»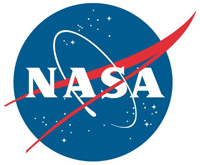 Pasadena, CA – NASA says even by the wild standards of the outer solar system, the strange orbits that carry Neptune's two innermost moons are unprecedented, according to newly published research.
Orbital dynamics experts are calling it a "dance of avoidance" performed by the tiny moons Naiad and Thalassa. The two are true partners, orbiting only about 1,150 miles (1,850 kilometers) apart. But they never get that close to each other; Naiad's orbit is tilted and perfectly timed. Every time it passes the slower-moving Thalassa, the two are about 2,200 miles (3,540 kilometers) apart.
«Read the rest of this article»
NASA Jet Propulsion Laboratory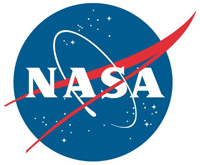 Pasadena, CA – New findings have emerged about five tiny moons nestled in and near Saturn's rings. The closest-ever flybys by NASA's Cassini spacecraft reveal that the surfaces of these unusual moons are covered with material from the planet's rings – and from icy particles blasting out of Saturn's larger moon Enceladus. The work paints a picture of the competing processes shaping these mini-moons.
"The daring, close flybys of these odd little moons let us peer into how they interact with Saturn's rings," said Bonnie Buratti of NASA's Jet Propulsion Laboratory in Pasadena, California. Buratti led a team of 35 co-authors that published their work in the journal Science on March 28th. "We're seeing more evidence of how extremely active and dynamic the Saturn ring and moon system is."
«Read the rest of this article»
NASA Jet Propulsion Laboratory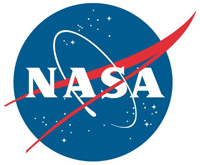 Pasadena, CA – The rings of Saturn may be iconic, but there was a time when the majestic gas giant existed without its distinctive halo. In fact, the rings may have formed much later than the planet itself, according to a new analysis of gravity science data from NASA's Cassini spacecraft.
The findings indicate that Saturn's rings formed between 10 million and 100 million years ago. From our planet's perspective, that means Saturn's rings may have formed during the age of dinosaurs.
«Read the rest of this article»
Written by Tamsyn Brann
NASA Goddard Space Flight Center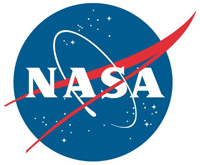 Greenbelt, MD – Ralph, one of the most well-traveled NASA space explorers, has voyaged far and accomplished much: on the New Horizons mission, Ralph obtained stunning flyby images of Jupiter and its moons; this was followed by a visit to Pluto where Ralph took the first high-definition pictures of the iconic minor planet. And, in 2021, Ralph journeys with the Lucy mission to Jupiter's Trojan asteroids.
Ralph, however, is not an impossibly accomplished astronaut — it is a scientific instrument that has made many discoveries since it first launched aboard the New Horizons spacecraft in 2006. Given a name and not an acronym, Ralph enables the study of the composition and atmospheres of celestial objects.
«Read the rest of this article»