Topic: MTAS


Clarksville, TN – Each February, the Clarksville Parks and Recreation Department updates their annual Strategic Plan. This past February the planning summit with staff was conducted by Gary Jaeckel, from the Municipal Technical Advisory Service (MTAS).
Throughout two days, staff developed Goals, Targets and Measures to serve as a guide for 2013 and into 2014. «Read the rest of this article»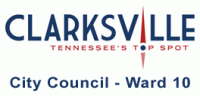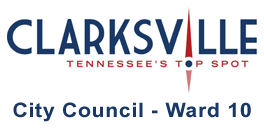 Clarksville, TN – Here are several items for your info. Please note in Ordinance 78 (Gas & Water Committee) that Gas & Water and the mayor are asking to raise sewer rates.
The Gas & Water Committee, chaired by Councilman Burkhart, did not or would not recommend approval or disapproval. The rate increase is being looked at to offset the cost of rebuilding the Sewer Plant.
The Federal government is being slow and may renege on potential offers of grant money to rebuild the plant that was damaged during the 2010 flood. Costs to rebuild/repair will be around $100 million. «Read the rest of this article»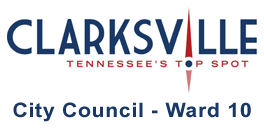 Clarksville, TN – The Charter Committee met Monday afternoon to continue efforts to update the city charter. A number of discussions were held, but no decisions reached. The mayor continued to press that we need to finish and that some things could be worked at later in the year.
It would be a prudent move to ensure that all issues are addressed and resolved either with the committee or upon the council floor. Two-thirds of the council must approve any charter update and recent efforts to ignore important issues have not resulted in a council willing accept things for political expediency. «Read the rest of this article»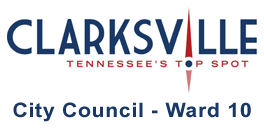 Clarksville, TN – There has been growing interest in the "Home Rule" concept by citizens.  Good questions have arisen at the meetings where the concept has been presented, and more research and legal investigation has been performed.  With this additional work, I am now able to provide answers to questions presented.
I will present this information with a question about the "Home Rule" process, followed by an answer.  Some of the "Home Rule" information is already known to readers, but this approach will enable everyone to be on the same page, so to speak. «Read the rest of this article»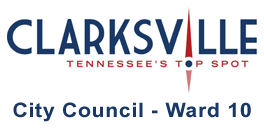 Clarksville, TN – Last Thursday night, I wrote that efforts to send either an update to the current outdated charter or the mayor's version of the revised charter to the state for approval failed as neither received the 2/3 majority vote needed.
As you will recall the main purpose of both efforts was to fix the city's recent strict interpretation of the current charter on people who do business with the city and were selected for city committees. Some have asked what will that mean since they can no longer can do both. Basically it means the city will have to be more diligent in selecting citizens that do not have business ties to the city for committees. «Read the rest of this article»