Topic: NASA's DAVINCI+ Mission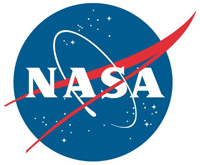 Greenbelt, MD – Although Earth and Venus are similar in size and location, they are very different worlds today. While Earth has oceans of water and abundant life, Venus is dry and fiercely inhospitable. Although it's somewhat closer to the Sun — about 70 percent of Earth's distance — Venus is much hotter, with temperatures at the surface high enough to melt lead.
The scorched landscape is obscured by clouds of sulfuric acid, and it is smothered by a thick atmosphere of mostly carbon dioxide at over 90 times the pressure of Earth's, which causes the air to behave more like a fluid than a gas near its surface.
«Read the rest of this article»