Topic: NASA's Deep Impact Spacecraft
NASA's Jet Propulsion Laboratory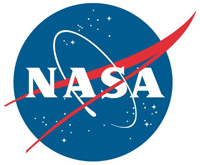 Pasadena, CA – NASA says the entire history of human existence is a tiny blip in our solar system's 4.5-billion-year history. No one was around to see planets forming and undergoing dramatic changes before settling in their present configuration. In order to understand what came before us — before life on Earth and before Earth itself — scientists need to hunt for clues to that mysterious distant past.
Those clues come in the form of asteroids, comets and other small objects. Like detectives sifting through forensic evidence, scientists carefully examine these small bodies for insights about our origins.
«Read the rest of this article»
NASA's Jet Propulsion Laboratory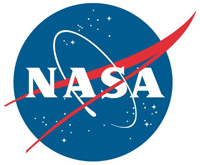 Pasadena, CA – Initially scheduled for a minimum 2.5-year primary mission, NASA's Spitzer Space Telescope has gone far beyond its expected lifetime — and is still going strong after 15 years.
Launched into a solar orbit on August 25th, 2003, Spitzer was the final of NASA's four Great Observatories to reach space. The space telescope has illuminated some of the oldest galaxies in the universe, revealed a new ring around Saturn, and peered through shrouds of dust to study newborn stars and black holes.
«Read the rest of this article»
Written by David E. Steitz
NASA Headquarters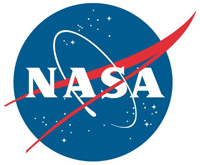 Washington, D.C. – NASA Wednesday announced more details in its plan for its Asteroid Redirect Mission (ARM), which in the mid-2020s will test a number of new capabilities needed for future human expeditions to deep space, including to Mars. NASA also announced it has increased the detection of near-Earth Asteroids by 65 percent since launching its asteroid initiative three years ago.
For ARM, a robotic spacecraft will capture a boulder from the surface of a near-Earth asteroid and move it into a stable orbit around the moon for exploration by astronauts, all in support of advancing the nation's journey to Mars.
«Read the rest of this article»
Written by Whitney Clavin
NASA's Jet Propulsion Laboratory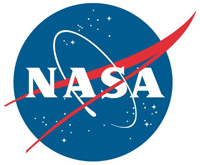 Pasadena, CA – Astronomers tinkering with ice and organics in the lab may have discovered why comets are encased in a hard, outer crust.
Using an icebox-like instrument nicknamed Himalaya, the researchers show that fluffy ice on the surface of a comet would crystalize and harden as the comet heads toward the sun and warms up. As the water-ice crystals form, becoming denser and more ordered, other molecules containing carbon would be expelled to the comet's surface. The result is a crunchy comet crust sprinkled with organic dust.
«Read the rest of this article»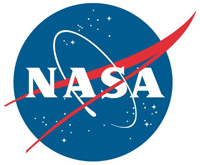 Washington, D.C. – Launched on a clear winter day in January 2005, NASA's Deep Impact spacecraft spanned 268 million miles (431 million kilometers) of deep space in 172 days, then reached out and touched comet Tempel 1. The collision between the coffee table-sized impactor and city-sized comet occurred on July 4th, 2005, at 1:52am EDT.
This hyper-speed collision between spaceborne iceberg and copper-fortified, rocket-powered probe was the first of its kind. It was a boon to not only comet science, but to the study of the evolution of our solar system.
«Read the rest of this article»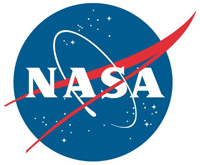 Pasadena, CA – After almost 9 years in space that included an unprecedented July 4th impact and subsequent flyby of a comet, an additional comet flyby, and the return of approximately 500,000 images of celestial objects, NASA's Deep Impact mission has ended.
The project team at NASA's Jet Propulsion Laboratory in Pasadena, CA, has reluctantly pronounced the mission at an end after being unable to communicate with the spacecraft for over a month. The last communication with the probe was August 8th. Deep Impact was history's most traveled comet research mission, going about 4.7 billion miles (7.58 billion kilometers).
«Read the rest of this article»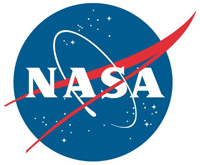 Pasadena, CA – Ground controllers have been unable to communicate with NASA's long-lived Deep Impact spacecraft. Last communication with the spacecraft was on August 8th, 2013. Deep Impact mission controllers will continue to uplink commands in an attempt to reestablish communications with the spacecraft.
Mission controllers postulate that there was an anomaly generated by the spacecraft's software which left the vehicle's computers in a condition where they are continuously rebooting themselves.
«Read the rest of this article»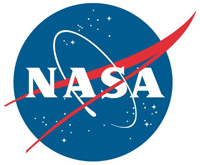 Pasadena, CA – Ten years after a Delta II rocket launched NASA's Spitzer Space Telescope, lighting up the night sky over Cape Canaveral, FL, the fourth of the agency's four Great Observatories continues to illuminate the dark side of the cosmos with its infrared eyes.
The telescope studied comets and asteroids, counted stars, scrutinized planets and galaxies, and discovered soccer-ball-shaped carbon spheres in space called buckyballs. Moving into its second decade of scientific scouting from an Earth-trailing orbit, Spitzer continues to explore the cosmos near and far.
«Read the rest of this article»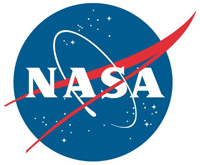 Pasadena, CA – Astronomers using NASA's Spitzer Space Telescope have observed what most likely are strong carbon dioxide emissions from Comet ISON ahead of its anticipated pass through the inner solar system later this year.
Images captured June 13th with Spitzer's Infrared Array Camera indicate carbon dioxide is slowly and steadily "fizzing" away from the so-called "soda-pop comet," along with dust, in a tail about 186,400 miles (300,000 kilometers) long.
«Read the rest of this article»
Written by DC Agle
NASA's Jet Propulsion Laboratory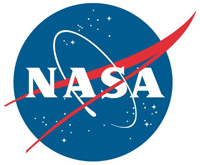 Pasadena, CA – Like many of his colleagues at NASA's Jet Propulsion Laboratory, Pasadena, CA, Shyam Bhaskaran is working a lot with asteroids these days. And also like many of his colleagues, the deep space navigator devotes a great deal of time to crafting, and contemplating, computer-generated 3-D models of these intriguing nomads of the solar system.
But while many of his coworkers are calculating asteroids' past, present and future locations in the cosmos, zapping them with the world's most massive radar dishes, or considering how to rendezvous and perhaps even gently nudge an asteroid into lunar orbit, Bhaskaran thinks about how to collide with one.
«Read the rest of this article»