Topic: NASA's Discovery Program
As dust collects on the solar panels and winter comes to Elysium Planitia, the team is following a plan to reduce science operations in order to keep the lander safe.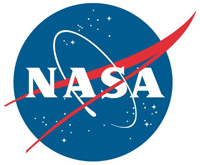 Pasadena, CA – NASA's InSight lander recently received a mission extension for another two years, giving it time to detect more quakes, dust devils, and other phenomena on the surface of Mars.
While the mission team plans to continue collecting data well into 2022, the increasing dustiness of the spacecraft's solar panels and the onset of the Martian winter led to a decision to conserve power and temporarily limit the operation of its instruments.
«Read the rest of this article»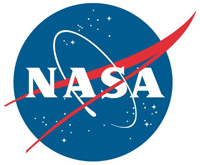 Pasadena, CA – NASA's InSight lander continues working to get its "mole" – a 16-inch-long (40-centimeter-long) pile driver and heat probe – deep below the surface of Mars. A camera on InSight's arm recently took images of the now partially filled-in "mole hole," showing only the device's science tether protruding from the ground.
Sensors embedded in the tether are designed to measure heat flowing from the planet once the mole has dug at least 10 feet (3 meters) deep. The mission team has been working to help the mole burrow to at least that depth so that it can take Mars' temperature.
«Read the rest of this article»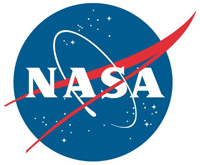 Pasadena, CA – Weather sensors aboard NASA's InSight Mars lander stopped providing data on Sunday, August 16th, 2020, a result of an issue affecting the sensor suite's electronics. Engineers at NASA's Jet Propulsion Laboratory in Southern California are working to understand the cause of the issue.
Called the Auxiliary Payload Sensor Suite (APSS), the sensors collect data on wind speed and direction, air temperature and pressure, and magnetic fields.
«Read the rest of this article»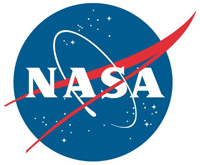 Pasadena, CA – Under consideration to become the next NASA Discovery Program mission, VERITAS would reveal the inner workings of Earth's mysterious "twin."
Imagine Earth. Now fill the skies with thick, Sun-obscuring clouds of sulfuric acid; boil off the oceans by cranking up the temperature to 900 degrees Fahrenheit (nearly 500 degrees Celsius), and boost the air pressure high enough to flatten you like a pancake. What you now have is Venus, a rocky planet similar in size to Earth but different in almost every other way.
«Read the rest of this article»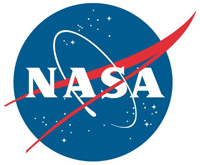 Pasadena, CA – NASA's InSight lander has been using its robotic arm to help the heat probe known as the "mole" burrow into Mars. The mission is providing the first look at the Red Planet's deep interior to reveal details about the formation of Mars and, ultimately, all rocky planets, including Earth.
Akin to a 16-inch-long (40-centimeter-long) pile driver, the self-hammering mole has experienced difficulty getting into the Martian soil since February 2019. It's mostly buried now, thanks to recent efforts to push down on the mole with the scoop on the end of the robotic arm.
«Read the rest of this article»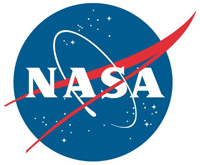 Pasadena, CA – When NASA's Voyager 2 spacecraft flew by Neptune's strange moon Triton three decades ago, it wrote a planetary science cliffhanger.
Voyager 2 is the only spacecraft ever to have flown past Neptune, and it left a lot of unanswered questions. The views were as stunning as they were puzzling, revealing massive, dark plumes of icy material spraying out from Triton's surface. But how? Images showed that the icy landscape was young and had been resurfaced over and over with fresh material. But what material, and from where?
«Read the rest of this article»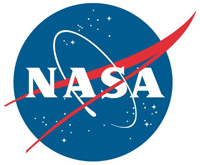 Greenbelt, MD – A proposed mission called DAVINCI+ could one day fly the first U.S. spacecraft since 1978 to study the atmosphere of Venus.
On February 13th, NASA announced that DAVINCI+, named after the visionary Renaissance artist and scientist Leonardo da Vinci, is one of four teams selected under the agency's Discovery Program to develop concept studies for new missions in this decade to various intriguing destinations in the solar system.
«Read the rest of this article»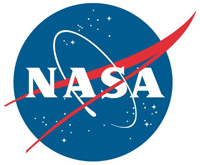 Pasadena, CA – A new understanding of Mars is beginning to emerge, thanks to the first year of NASA's InSight lander mission. Findings described in a set of six papers published today reveal a planet alive with quakes, dust devils and strange magnetic pulses.
Five of the papers were published in Nature. An additional paper in Nature Geoscience details the InSight spacecraft's landing site, a shallow crater nicknamed "Homestead hollow" in a region called Elysium Planitia.
«Read the rest of this article»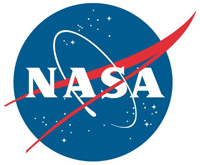 Pasadena, CA – After nearly a year of trying to dig into the Martian surface, the heat probe belonging to NASA's InSight lander is about to get a push. The mission team plans to command the scoop on InSight's robotic arm to press down on the "mole," the mini pile driver designed to hammer itself as much as 16 feet (5 meters) down.
They hope that pushing down on the mole's top, also called the back cap, will keep it from backing out of its hole on Mars, as it did twice in recent months after nearly burying itself.
«Read the rest of this article»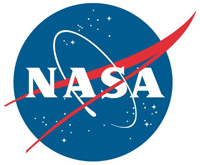 Pasadena, CA – NASA has selected four Discovery Program investigations to develop concept studies for new missions. Although they're not official missions yet and some ultimately may not be chosen to move forward, the selections focus on compelling targets and science that are not covered by NASA's active missions or recent selections. Final selections will be made next year.
NASA's Discovery Program invites scientists and engineers to assemble a team to design exciting planetary science missions that deepen what we know about the solar system and our place in it.
«Read the rest of this article»