Topic: NASA's Mars rover Curiosity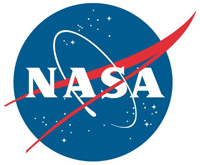 Pasadena, CA – On June 1st, NASA's Perseverance Mars rover kicked off the science phase of its mission by leaving the "Octavia E. Butler" landing site. Until recently, the rover has been undergoing systems tests, or commissioning, and supporting the Ingenuity Mars Helicopter's month of flight tests.
During the first few weeks of this first science campaign, the mission team will drive to a low-lying scenic overlook from which the rover can survey some of the oldest geologic features in Jezero Crater, and they'll bring online the final capabilities of the rover's auto-navigation and sampling systems.
«Read the rest of this article»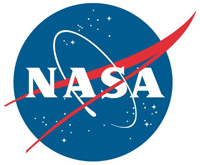 Pasadena, CA – Cloudy days are rare in the thin, dry atmosphere of Mars. Clouds are typically found at the planet's equator in the coldest time of year, when Mars is the farthest from the Sun in its oval-shaped orbit. But one full Martian year ago – two Earth years – scientists noticed clouds forming over NASA's Curiosity rover earlier than expected.
This year, they were ready to start documenting these "early" clouds from the moment they first appeared in late January.
«Read the rest of this article»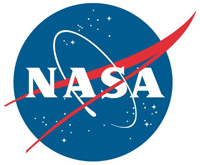 Pasadena, CA – A NASA team has found that organic salts are likely present on Mars. Like shards of ancient pottery, these salts are the chemical remnants of organic compounds, such as those previously detected by NASA's Curiosity rover. Organic compounds and salts on Mars could have formed by geologic processes or be remnants of ancient microbial life.
Besides adding more evidence to the idea that there once was organic matter on Mars, directly detecting organic salts would also support modern-day Martian habitability, given that on Earth, some organisms can use organic salts, such as oxalates and acetates, for energy.
«Read the rest of this article»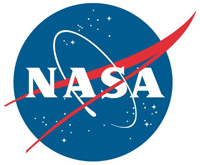 Washington, D.C. – The weather often plays a role in our daily plans. You might put on a light jacket when the forecast calls for a cool breeze or delay your travel plans because of an impending storm. NASA engineers use weather data to inform their plans, too, which is why they're analyzing the conditions millions of miles away on Mars.
The Mars Environmental Dynamics Analyzer (MEDA) system aboard NASA's Perseverance rover first powered on for 30 minutes on February 19th, approximately one day after the rover touched down on the Red Planet. Around 8:25pm PST that same day, engineers received initial data from MEDA.
«Read the rest of this article»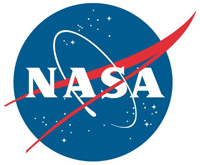 Pasadena, CA – NASA's Perseverance Mars rover took a selfie with the Ingenuity helicopter, seen here about 13 feet (4 meters) away in this image from April 6th, 2021, the 46th Martian day, or sol, of the mission.
Perseverance captured the image using a camera called WATSON (Wide Angle Topographic Sensor for Operations and eNgineering), part of the SHERLOC (Scanning Habitable Environments with Raman and Luminescence for Organics and Chemicals) instrument, located at the end of the rover's robotic arm.
«Read the rest of this article»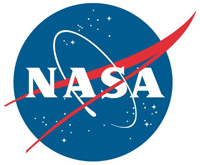 Pasadena, CA – The team of scientists and engineers behind NASA's Curiosity rover named a hill along the rover's path on Mars in honor of a recently deceased mission scientist. A craggy hump that stretches 450 feet (120 meters) tall, "Rafael Navarro Mountain" is located on Mount Sharp in northwest Gale Crater.
The inspiration for the name is award-winning scientist Rafael Navarro-González; he died on January 28th, 2021, from complications related to COVID-19 Coronavirus.
«Read the rest of this article»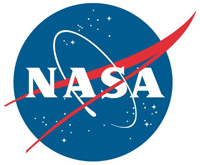 Pasadena, CA – At the start of March, NASA's Curiosity Mars rover began approaching an impressive rock formation that scientists dubbed "Mont Mercou," a nickname taken from a mountain in France. Standing about 20 feet (6 meters) tall, the outcrop is captured in all its majesty in a new selfie, as well as in a pair of panoramas that offer a 3D view.
The selfie shows Curiosity in front of Mont Mercou with a new drill hole nearby at a rock sample nicknamed "Nontron" – the mission's 30th sample to date.
«Read the rest of this article»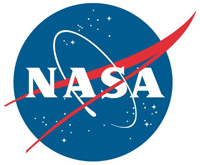 Washington, D.C. – NASA's Mars 2020 Perseverance rover got its first high-definition look around its new home in Jezero Crater on February 21st, after rotating its mast, or "head," 360 degrees, allowing the rover's Mastcam-Z instrument to capture its first panorama after touching down on the Red Planet on February18th, 2021.
It was the rover's second panorama ever, as the rover's Navigation Cameras, or Navcams, also located on the mast, captured a 360-degree view on February 20th.
«Read the rest of this article»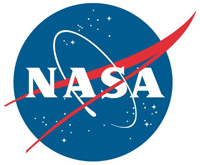 Washington D.C. – Less than a day after NASA's Mars 2020 Perseverance rover successfully landed on the surface of Mars, engineers, and scientists at the agency's Jet Propulsion Laboratory in Southern California were hard at work, awaiting the next transmissions from Perseverance.
As data gradually came in, relayed by several spacecraft orbiting the Red Planet, the Perseverance team were relieved to see the rover's health reports, which showed everything appeared to be working as expected.
«Read the rest of this article»
When the agency's newest rover mission searches for fossilized microscopic life on the Red Planet, how will scientists know whether they've found it?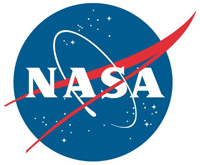 Pasadena, CA – NASA's Mars 2020 Perseverance rover will be the agency's ninth mission to land on the Red Planet. Along with characterizing the planet's geology and climate, and paving the way for human exploration beyond the Moon, the rover is focused on astrobiology, or the study of life throughout the universe.
Perseverance is tasked with searching for telltale signs that microbial life may have lived on Mars billions of years ago. It will collect rock core samples in metal tubes, and future missions would return these samples to Earth for deeper study.
«Read the rest of this article»