Topic: NASA's Science Mission Directorate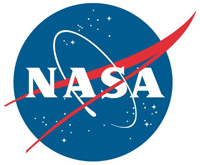 Washington, D.C. – NASA's Ingenuity Mars Helicopter has a new mission. Having proven that powered, controlled flight is possible on the Red Planet, the Ingenuity experiment will soon embark on a new operations demonstration phase, exploring how aerial scouting and other functions could benefit future exploration of Mars and other worlds.
This new phase will begin after the helicopter completes its next two flights. The decision to add an operations demonstration is a result of the Perseverance rover being ahead of schedule with the thorough checkout of all vehicle systems since its February 18th landing, and its science team choosing a nearby patch of crater bed for its first detailed explorations.
«Read the rest of this article»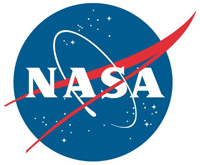 Pasadena, CA – NASA's Ingenuity Mars Helicopter continues to set records, flying faster and farther on Sunday, April 25th, 2021 than in any tests it went through on Earth. The helicopter took off at 3:31am CDT (1:31am PDT) , or 12:33pm local Mars time, rising 16 feet (5 meters) – the same altitude as its second flight.
Then it zipped downrange 164 feet (50 meters), just over half the length of a football field, reaching a top speed of 6.6 feet per second (2 meters per second).
«Read the rest of this article»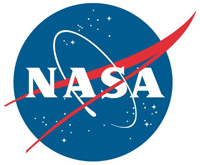 Pasadena, CA – Astronomers using data from NASA and ESA (European Space Agency) telescopes have released a new all-sky map of the outermost region of our galaxy. Known as the galactic halo, this area lies outside the swirling spiral arms that form the Milky Way's recognizable central disk and is sparsely populated with stars.
Though the halo may appear mostly empty, it is also predicted to contain a massive reservoir of dark matter, a mysterious and invisible substance thought to make up the bulk of all the mass in the universe.
«Read the rest of this article»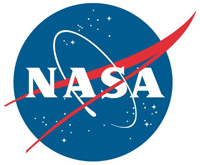 Pasadena, CA – Using data from NASA's Spitzer Space Telescope, scientists have identified the three fastest-spinning brown dwarfs ever found. More massive than most planets but not quite heavy enough to ignite like stars, brown dwarfs are cosmic in-betweeners. And though they aren't as well known as stars and planets to most people, they are thought to number in the billions in our galaxy.
In a study appearing in the Astronomical Journal, the team that made the new speed measurements argue that these three rapid rotators could be approaching a spin speed limit for all brown dwarfs, beyond which they would break apart.
«Read the rest of this article»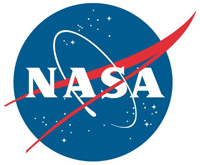 Washington, D.C. – NASA's Ingenuity Mars Helicopter has emerged from its first night on the surface of Mars.
Evening temperatures at Jezero Crater can plunge as low as minus 130 degrees Fahrenheit (minus 90 degrees Celsius), which can freeze and crack unprotected electrical components and damage the onboard batteries required for flight.
Surviving that first night after being deployed from where it was attached to the belly of NASA's Perseverance rover on April 3rd is a major milestone for the 4-pound (1.8 kilograms) rotorcraft.
«Read the rest of this article»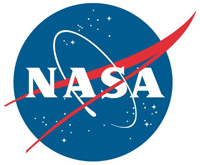 Pasadena, CA – Europa Clipper, NASA's upcoming flagship mission to the outer solar system, has passed a significant milestone, completing its Critical Design Review. During the review, experts examined the detailed design of the spacecraft to ensure that it is ready to complete construction.
The mission is now able to complete hardware fabrication and testing, and move toward the assembly and testing of the spacecraft and its payload of sophisticated science instruments.
«Read the rest of this article»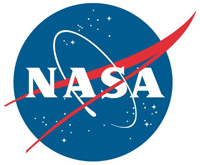 Pasadena, CA – NASA's InSight lander has detected two strong, clear quakes originating in a location of Mars called Cerberus Fossae – the same place where two strong quakes were seen earlier in the mission.
The new quakes have magnitudes of 3.3 and 3.1; the previous quakes were magnitude 3.6 and 3.5. InSight has recorded over 500 quakes to date, but because of their clear signals, these are four of the best quake records for probing the interior of the planet.
«Read the rest of this article»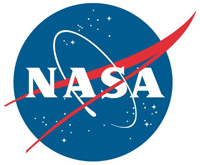 Washington, D.C. – NASA is targeting no earlier than April 8th, 2021 for the Ingenuity Mars Helicopter to make the first attempt at powered, controlled flight of an aircraft on another planet. Before the 4-pound (1.8-kilogram) rotorcraft can attempt its first flight, however, both it and its team must meet a series of daunting milestones.
Ingenuity remains attached to the belly of NASA's Perseverance rover, which touched down on Mars on February 18th. On March 21st, the rover deployed the guitar case-shaped graphite composite debris shield that protected Ingenuity during landing.
«Read the rest of this article»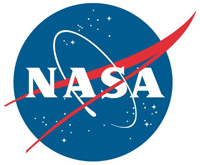 Pasadena, CA – New results from the Ultraviolet Spectrograph instrument on NASA's Juno mission reveal for the first time the birth of auroral dawn storms – the early morning brightening unique to Jupiter's spectacular aurorae.
These immense, transient displays of light occur at both Jovian poles and had previously been observed only by ground-based and Earth-orbiting observatories, notably NASA's Hubble Space Telescope. Results of this study were published March 16th in the journal AGU Advances.
«Read the rest of this article»
As dust collects on the solar panels and winter comes to Elysium Planitia, the team is following a plan to reduce science operations in order to keep the lander safe.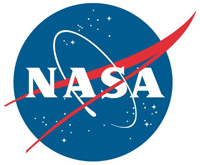 Pasadena, CA – NASA's InSight lander recently received a mission extension for another two years, giving it time to detect more quakes, dust devils, and other phenomena on the surface of Mars.
While the mission team plans to continue collecting data well into 2022, the increasing dustiness of the spacecraft's solar panels and the onset of the Martian winter led to a decision to conserve power and temporarily limit the operation of its instruments.
«Read the rest of this article»