Topic: NASA's Science Mission Directorate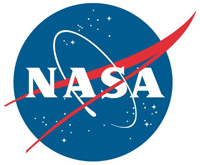 Washington, D.C. – NASA says one of the brightest and most massive star-forming regions in our galaxy, the Omega or Swan Nebula, came to resemble the shape resembling a swan's neck we see today only relatively recently.
New observations reveal that its regions formed separately over multiple eras of star birth. The new image from the Stratospheric Observatory for Infrared Astronomy, or SOFIA, is helping scientists chronicle the history and evolution of this well-studied nebula.
"The present-day nebula holds the secrets that reveal its past; we just need to be able to uncover them," said Wanggi Lim, a Universities Space Research Association scientist at the SOFIA Science Center at NASA's Ames Research Center in California's Silicon Valley.
«Read the rest of this article»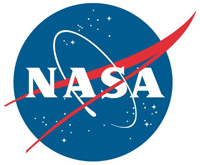 Washington, D.C. – After a year scoping out asteroid Bennu's boulder-scattered surface, the team leading NASA's first asteroid sample return mission has officially selected a sample collection site.
The Origins, Spectral Interpretation, Resource Identification, Security, Regolith Explorer (OSIRIS-Rex) mission team concluded a site designated "Nightingale" – located in a crater high in Bennu's northern hemisphere – is the best spot for the OSIRIS-REx spacecraft to snag its sample.
«Read the rest of this article»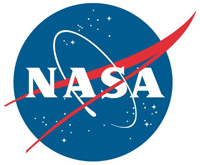 Pasadena, CA – NASA has big plans for returning astronauts to the Moon in 2024, a stepping stone on the path to sending humans to Mars. But where should the first people on the Red Planet land?
A new paper published in Geophysical Research Letters will help by providing a map of water ice believed to be as little as an inch (2.5 centimeters) below the surface.
Water ice will be a key consideration for any potential landing site. With little room to spare aboard a spacecraft, any human missions to Mars will have to harvest what's already available for drinking water and making rocket fuel.
«Read the rest of this article»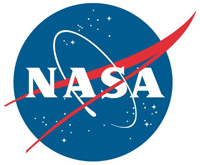 Pasadena, CA – Shortly after NASA's OSIRIS-REx spacecraft arrived at asteroid Bennu, an unexpected discovery by the mission's science team revealed that the asteroid could be active, or consistently discharging particles into space. The ongoing examination of Bennu – and its sample that will eventually be returned to Earth – could potentially shed light on why this intriguing phenomenon is occurring.
The OSIRIS-REx team first observed a particle-ejection event in images captured by the spacecraft's navigation cameras taken on January 6th, just a week after the spacecraft entered its first orbit around Bennu.
«Read the rest of this article»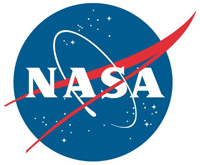 Greenbelt, MD – In August 2018, NASA's Parker Solar Probe launched to space, soon becoming the closest-ever spacecraft to the Sun. With cutting-edge scientific instruments to measure the environment around the spacecraft, Parker Solar Probe has completed three of 24 planned passes through never-before-explored parts of the Sun's atmosphere, the corona.
On December 4th, 2019, four new papers in the journal Nature describe what scientists have learned from this unprecedented exploration of our star — and what they look forward to learning next.
«Read the rest of this article»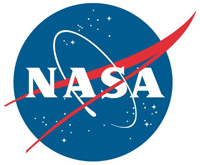 Washington, D.C. – NASA has released the first map showing the global geology of Saturn's largest moon, Titan, has been completed and fully reveals a dynamic world of dunes, lakes, plains, craters and other terrains.
Titan is the only planetary body in our solar system other than Earth known to have stable liquid on its surface. But instead of water raining down from clouds and filling lakes and seas as on Earth, on Titan what rains down is methane and ethane – hydrocarbons that we think of as gases but that behave as liquids in Titan's frigid climate.
«Read the rest of this article»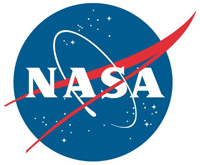 Pasadena, CA – Scientists with NASA's Mars 2020 rover have discovered what may be one of the best places to look for signs of ancient life in Jezero Crater, where the rover will land on February 18th, 2021.
A paper published today in the journal Icarus identifies distinct deposits of minerals called carbonates along the inner rim of Jezero, the site of a lake more than 3.5 billion years ago. On Earth, carbonates help form structures that are hardy enough to survive in fossil form for billions of years, including seashells, coral and some stromatolites – rocks formed on this planet by ancient microbial life along ancient shorelines, where sunlight and water were plentiful.
«Read the rest of this article»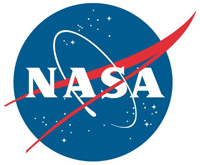 Pasadena, CA – NASA will contribute an instrument to a European space mission that will explore the atmospheres of hundreds of planets orbiting stars beyond our Sun, or exoplanets, for the first time.
The instrument, called the Contribution to ARIEL Spectroscopy of Exoplanets, or CASE, adds scientific capabilities to ESA's (the European Space Agency's) Atmospheric Remote-sensing Infrared Exoplanet Large-survey, or ARIEL, mission.
«Read the rest of this article»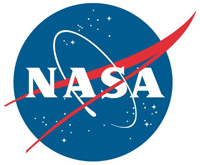 Washington, D.C. – On Saturday, seven small research satellites, or CubeSats, developed by students from eight universities across the nation will fly on Northrop Grumman's Antares rocket from NASA's Wallops Flight Facility in Wallops, Virginia, targeting a launch at 8:59am CDT.
All seven CubeSats were selected through NASA's CubeSat Launch Initiative (CSLI) and are a part of the 25th Educational Launch of Nanosatellites (ELaNa) mission. CSLI enables the launch of CubeSat projects designed, built and operated by students, teachers and faculty, as well as NASA Centers and nonprofit organizations.
«Read the rest of this article»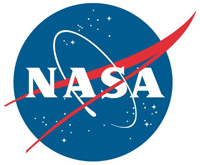 Pasadena, CA – After making progress over the past several weeks digging into the surface of Mars, NASA's InSight Lander's mole has backed about halfway out of its hole this past weekend. Preliminary assessments point to unusual soil conditions on the Red Planet. The international mission team is developing the next steps to get it buried again.
A scoop on the end of the arm has been used in recent weeks to "pin" the mole against the wall of its hole, providing friction it needs to dig. The next step is determining how safe it is to move InSight's robotic arm away from the mole to better assess the situation. The team continues to look at the data and will formulate a plan in the next few days.
«Read the rest of this article»