Topic: NASA's Science Mission Directorate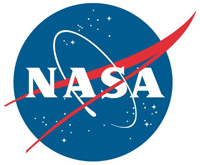 Pasadena, CA – NASA's InSight Lander has used its robotic arm to help its heat probe, known as "the mole," dig nearly 2 centimeters (3/4 of an inch) over the past week. While modest, the movement is significant: Designed to dig as much as 16 feet (5 meters) underground to gauge the heat escaping from the planet's interior, the mole has only managed to partially bury itself since it started hammering in February 2019.
The recent movement is the result of a new strategy, arrived at after extensive testing on Earth, which found that unexpectedly strong soil is holding up the mole's progress.
«Read the rest of this article»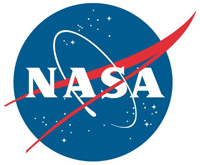 Washington, D.C. – After a successful Thursday night, October 10th, 2019 launch, NASA's Ionospheric Connection Explorer (ICON) spacecraft is in orbit for a first-of-its-kind mission to study a region of space where changes can disrupt communications and satellite orbits, and even increase radiation risks to astronauts.
A Northrop Grumman Stargazer L-1011 aircraft took off at 7:31pm CDT from Cape Canaveral Air Force Station in Florida carrying ICON, on a Northrop Grumman Pegasus XL rocket, to launch altitude of about 39,000 feet.
«Read the rest of this article»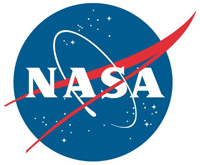 Pasadena, CA – NASA's InSight lander, which is on a mission to explore the deep interior of Mars, positioned its robotic arm this past weekend to assist the spacecraft's self-hammering heat probe. Known as "the mole," the probe has been unable to dig more than about 14 inches (35 centimeters) since it began burying itself into the ground on February 28th, 2019.
The maneuver is in preparation for a tactic, to be tried over several weeks, called "pinning."
«Read the rest of this article»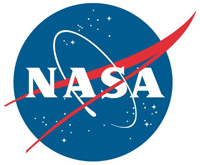 Pasadena, CA – Last night, NASA's Juno mission to Jupiter successfully executed a 10.5-hour propulsive maneuver – extraordinarily long by mission standards. The goal of the burn, as it's known, will keep the solar-powered spacecraft out of what would have been a mission-ending shadow cast by Jupiter on the spacecraft during its next close flyby of the planet on November 3rd, 2019.
Juno began the maneuver yesterday, on September 30th, at 6:46pm CDT (4:46pm PDT) and completed it early on October 1st. Using the spacecraft's reaction-control thrusters, the propulsive maneuver lasted five times longer than any previous use of that system.
«Read the rest of this article»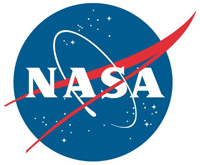 Pasadena, CA – New kinds of organic compounds, the ingredients of amino acids, have been detected in the plumes bursting from Saturn's moon Enceladus. The findings are the result of the ongoing deep dive into data from NASA's Cassini mission.
Powerful hydrothermal vents eject material from Enceladus' core, which mixes with water from the moon's massive subsurface ocean before it is released into space as water vapor and ice grains. The newly discovered molecules, condensed onto the ice grains, were determined to be nitrogen- and oxygen-bearing compounds.
«Read the rest of this article»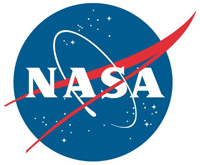 Pasadena, CA – Put an ear to the ground on Mars and you'll be rewarded with a symphony of sounds. Granted, you'll need superhuman hearing, but NASA's InSight lander comes equipped with a very special "ear."
The spacecraft's exquisitely sensitive seismometer, called the Seismic Experiment for Interior Structure (SEIS), can pick up vibrations as subtle as a breeze. The instrument was provided by the French space agency, Centre National d'Études Spatiales (CNES), and its partners.
«Read the rest of this article»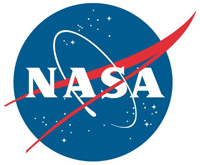 Pasadena, CA – This infrared image from NASA's Spitzer Space Telescope shows a cloud of gas and dust full of bubbles, which are inflated by wind and radiation from young, massive stars. Each bubble is filled with hundreds to thousands of stars, which form from dense clouds of gas and dust.
The bubbles are estimated to be 10 to 30 light-years across, based on what astronomers know about them and other cosmic bubbles. However, determining the exact sizes of individual bubbles can be difficult, because their distance from Earth is challenging to measure and objects appear smaller the farther away they are.
«Read the rest of this article»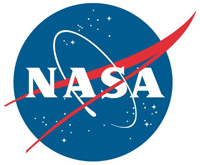 Washington, D.C. – It's the final boarding call for you to stow your name on NASA's Mars 2020 rover before it launches to the Red Planet. The September 30th, 2019 deadline for NASA's "Send Your Name to Mars" campaign gives the mission enough time to stencil the submitted names — over 9.4 million so far — on a chip that will be affixed to the Mars 2020 rover.
This rover is scheduled to launch as early as July 2020 and expected to touch down on Mars in February 2021. The Mars 2020 rover represents the initial leg of humanity's first planned round trip to another planet.
«Read the rest of this article»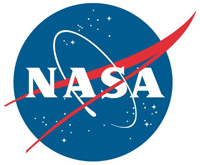 Pasadena, CA – NASA says a newly discovered comet has excited the astronomical community this week because it appears to have originated from outside the solar system. The object – designated C/2019 Q4 (Borisov) – was discovered on August 30th, 2019, by Gennady Borisov at the MARGO observatory in Nauchnij, Crimea.
The official confirmation that comet C/2019 Q4 is an interstellar comet has not yet been made, but if it is interstellar, it would be only the second such object detected. The first, 'Oumuamua, was observed and confirmed in October 2017.
«Read the rest of this article»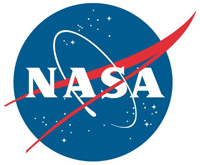 Pasadena, CA – NASA's Cassini spacecraft radar data recently published research presents a new scenario to explain why some methane-filled lakes on Saturn's moon Titan are surrounded by steep rims that reach hundreds of feet high. The models suggests that explosions of warming nitrogen created basins in the moon's crust.
Titan is the only planetary body in our solar system other than Earth known to have stable liquid on its surface. But instead of water raining down from clouds and filling lakes and seas as on Earth, on Titan it's methane and ethane – hydrocarbons that we think of as gases but that behave as liquids in Titan's frigid climate.
«Read the rest of this article»