Topic: Nashville Public Library

Clarksville, TN – "I Vote Because …," an art project started by Celene Aubry and Cynthia Marsh, features 55 women sharing why they are exercising their right to vote in the upcoming election.
«Read the rest of this article»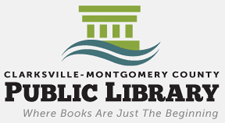 Clarksville, TN – The Clarksville-Montgomery Public Library will be offering two new electronic resources for library card holders in Montgomery County – Freegal Music and Universal Class – available immediately on the library website: www.mcgtn.org/library — under the E-Resources tab.
Freegal Music, which is short for Free and Legal, is a resource that expands the collection of music available to C-MCPL library card holders by over 3 million songs. Each cardholder in good standing may download up to three MP3 files per week at no charge. These songs become the property of the library user once they are downloaded. «Read the rest of this article»


Clarksville, TN – The Award Winning Educator and Author Zig Wajler will be performing at The Northside High School Learning Center located at 800 Lafayette Road in Clarksville, TN on May 9th at 6:00pm.
A highly interactive multicultural experience featuring a battery of world percussion introducing rhythms, sounds, and song-styles from around the world with traditional and contemporary world instruments, folk songs and original compositions.
«Read the rest of this article»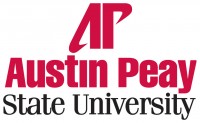 Clarksville, TN – In terms of notoriety, the War of 1812 isn't nearly as popular with the general public as, say, the American Revolution or the Civil War.
But the conflict did have a pivotal impact on the United States, giving us the national anthem, Gen. Andrew Jackson and even Tennessee's nickname as the "Volunteer State."
«Read the rest of this article»
The Goldsmith Press and Rare Type Collection at Austin Peay State University has a number of public art projects printed in the last 12 years on display at the main downtown branch of the Nashville Public Library.
The show, titled "Telling the Story: Letterpress and Community," features posters, quilts, limited edition prints, books and three-dimensional printed environments that tell stories about the Clarksville community. The exhibition, free and open to the public, is available for viewing daily until Sept. 27 at the Nashville Public Library, located at 615 Church St.
APSU's press is sharing the Nashville Public Library's main exhibition space with Middle Tennessee State University's Franklin Printing Press. «Read the rest of this article»
Dr. Blas Falconer, an Austin Peay State University professor recently named a recipient of the 2009 Maureen Egan Writers Exchange Award, will read from his work next month in Nashville.
Falconer, who teaches literature at APSU, will present at 6:30 p.m., Wednesday, June 3 at the Nashville Public Library, located at 615 Church St., between Sixth and Seventh avenues. The event is sponsored by the Nashville Public Library and the Women's National Book Association.
A Nashville resident, Falconer earned his Ph.D. in creative writing and literature at the University of Houston and has taught at APSU since 2003. Falconer has won numerous honors and is the author of "A Question of Gravity and Light," a collection of poems published by the University of Arizona Press in 2007. He is an editor for Zone 3: A Literary Journal, as well as the co-editor of two anthologies: "Mentor and Muse: Essays From Poets to Poets," forthcoming from Southern Illinois University Press in 2010, and a collection of essays on contemporary Latino poetry, forthcoming from University of Arizona Press in 2011.
For more information on Falconer's event, call (615) 862-5800.