Topic: National Day of Service
Opportunities for Volunteers and Service Agencies to Participate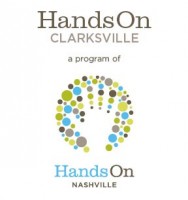 Clarksville, TN – September 11th, 2011 is the 10th anniversary of the terrorist attacks that forever changed the United States and its people.  It's designated as the National Day of Service and Remembrance.
To bring Americans together in the same spirit of compassion, unity and service as so many had after 9/11, Hands On Clarksville is coordinating Serve to Remember, an event that offers a variety of volunteer activities between September 1st and 11th.  «Read the rest of this article»
The complete text of President Barack Obama's Inaugural Address and the complete text of the "We Are One" speech delivered Sunday, January 18, at the Lincoln Memorial, are presented at the end of this article.
At noon today, Senator Barack Obama became President Barack Obama, a few minutes before he actually took the oath of office. The transfer of power is dictated by law, and law says at 12 noon on January 20th.
In the ballroom at Austin Peay State University, students, teachers and guests watched as the hand of the clock ticked 12, triggering cheers, cries of "yes" and  emotional tears of joy and hope, watching the event unfold on a projection screen. Minutes later, with his hand on the famed Lincoln Bible, Obama stood tall at the podium, swearing to "preserve, protect and defend the Constitution of the United States." His wife Michelle, and daughters Malia and Sasha, stood by his side. The APSU ballroom again filled with applause, cheers and tears.
It was a scene repeated across the country in the obvious places like Times Square in New York, Atlanta, Pasadena, and downtown Chicago, but also in places like Harlem, where large screens on street corners gave everyone a chance to view. In churches, public halls, classrooms and other venues, all eyes were on Washington, where more than two million people braved 20 degree temperatures and near single-digit wind chills to stand, wait and watch this piece of history unfold. «Read the rest of this article»
Local volunteers for the January 17 "National Day of Service" turned out at Loaves and Fishes Soup Kitchen to prepare and serve the day's meal — chili con carne — and accept monetary and food donations for this program, which serves approximately 200 meals a day, six days a week, to Clarksville's families in need.
Clarksville for Obama coordinated the event, which was designed as part of the President-elect Barack Obama's commitment to community service. Event coordinator Terry McMoore hosted the event, citing a need for communities to "get back to the basics to make life better for everyone."
Loaves and Fishes Manager Mike O'Connell was grateful for the outpouring of community support, and accepted a number of monetary donations from the NAACP and the Montgomery County Sheriff's Office, along with the stream of food donations. «Read the rest of this article»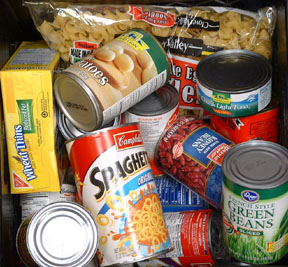 Loaves and Fishes serves between 150-200 meals to the hungry six days a week and distributes food to area agencies through volunteer efforts. So their need of continued support and donations is greatly needed.
President-elect Obama started his career by serving Chicago communities struggling with tough economic times. He saw what could be achieved when ordinary people organized and worked together and that idea was at the core of this campaign. «Read the rest of this article»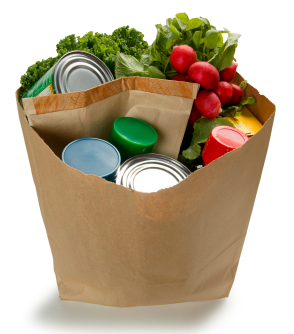 Clarksville For Obama will host it's National Day Of Service event, "Feeding Clarksville's Needy," on Saturday, January 17, at Loaves and Fishes Soup Kitchen, 215 Foster Street,  Clarksville, from 9:00 a.m. to 12:00 p.m.  Loaves and Fishes is a non-profit association organized to help feed the hungry of the Clarksville  area.
President-elect Obama started his career by serving Chicago communities struggling with tough economic times. He saw what could be achieved when ordinary people organized and worked together and that idea was at the core of this campaign. «Read the rest of this article»