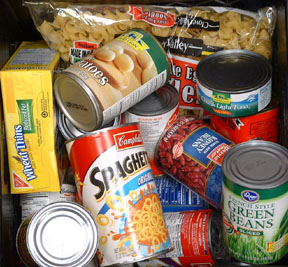 Loaves and Fishes serves between 150-200 meals to the hungry six days a week and distributes food to area agencies through volunteer efforts. So their need of continued support and donations is greatly needed.
President-elect Obama started his career by serving Chicago communities struggling with tough economic times. He saw what could be achieved when ordinary people organized and worked together and that idea was at the core of this campaign.
In keeping with the theme that President-elect Obama and Vice President-elect Biden have set for the up coming inauguration, "Renewing America's Promise", people across the country have been invited to mark this historic occasion with a renewed commitment to service in their own communities.
During the days leading up to the Presidential Inauguration thousands of grassroots organizations, community groups and agencies will participate in National Day of Service events across the nation.
On January 17th, you can be part of a movement that will stretch from coast to coast, bringing together people from all walks of life acting as one nation, with a common purpose.