Topic: National Governors Association
Tennessee
Nashville, TN – Tennessee was listed among five states that are leading the way in the use of data to create evidence-based results for citizens, in a report issued by the national nonprofit organization Results for America.
Tennessee joined Colorado, Oregon, Minnesota and Washington as states recognized for outstanding performance. The recognition was announced at an event in Washington hosted by the National Governors Association.
«Read the rest of this article»
Nashville, TN – Tennessee Governor Bill Haslam announced that Tennessee will receive a $7.9 million grant from the Federal Communications Commission (FCC) to expand the Tennessee Telehealth Network (TTN) to an additional 400 facilities and make health care services more readily available to Tennesseans in rural and underserved communities.
TTN is a program of the non-profit Community Health Network (CHN), whose 62 clinics and the Tennessee Primary Care Association make telehealth technology accessible to rural Tennessee health care providers.
«Read the rest of this article»
Initiative aligns work of the executive, legislative and judicial branches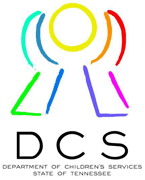 Nashville, TN – During the coming year, the Tennessee Department of Children's Services will continue the Three Branches Institute, an initiative bringing together members of the executive, legislative, and judicial branches to work with the department on strengthening the state's child protection and juvenile justice systems.
"For Tennessee to have a strong and effective system of children's services, the three branches of government must have a clear vision on the mission of the services, and confidence that the services are generating desired outcomes," said DCS Commissioner Jim Henry. «Read the rest of this article»
Nashville, TN – The Tennessee Department of Education is enlisting the help of more than 700 teachers to help their peers navigate the transition to the Common Core State Standards.
This year's cohort will help lead 5 weeks of summer trainings on the Common Core math, English/language arts and literacy standards, reaching more than 30,000 teachers across the state. They follow in the footsteps of last year's 200 coaches, who have spent this school year guiding their colleagues on the Common Core transition in math for grades 3-8. «Read the rest of this article»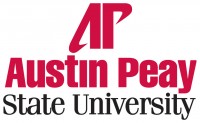 Clarksville, TN – Austin Peay State University will be the key leader in Tennessee to help other colleges and universities with a nationwide challenge to impact degree completion in higher education with the help of a $1 million Completion Innovation Challenge grant.
In July 2010, the National Governors Association adopted Complete College America's metrics as part of its Complete to Compete initiative. All 50 states competed for $1 million grants to fuel reform in college completion.
«Read the rest of this article»