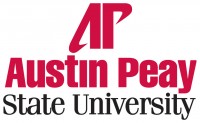 Clarksville, TN – Austin Peay State University will be the key leader in Tennessee to help other colleges and universities with a nationwide challenge to impact degree completion in higher education with the help of a $1 million Completion Innovation Challenge grant.
In July 2010, the National Governors Association adopted Complete College America's metrics as part of its Complete to Compete initiative. All 50 states competed for $1 million grants to fuel reform in college completion.
Gov. Bill Haslam formally announced July 25 that Tennessee is one of 10 states to receive the $1 million, 18-month implementation grant funded by Complete College America with support from the Bill and Melinda Gates Foundation.
"This is exciting news that complements our continued focus on improving education in Tennessee," Haslam said during a press conference today in Nashville. "On behalf of Tennesseans, we appreciate Complete College America and the Bill & Melinda Gates Foundation for making this investment to support our efforts."
Grants were awarded to states that produced the best plans to develop and deploy innovative, statewide strategies designed to increase college completion.
One of the centerpieces of Tennessee's grant proposal was a new initiative introduced at APSU in April 2011. APSU's Provost and Vice President for Academic Affairs Dr. Tristan Denley developed a Course Recommendation System that helps pair students with courses that best their talents and programs of study. Using what has come to be known as the "Netflix Effect," the system provides each student with personalized recommendations based on their academic transcript. Since its debut, the tool has gained national attention in higher education circles because of its abilities to help students stay on track to graduation.
With the support of the grant, Denley will lead a team that will work to further refine the innovation. He also will work with the Tennessee Higher Education Commission to develop the system so that it can be deployed statewide to help boost the state's higher education graduation rates among community colleges and four-year institutions.
APSU President Tim Hall said he is pleased to see the enthusiasm and confidence being placed in the University's Course Recommendation System.
"I'm proud to see Austin Peay where we constantly strive to be—at the leading edge of efforts to help more of our students succeed," he said. "I'm especially gratified to see the attention given to Dr. Denley's new advising tool."