Topic: natural disasters
Written by Maria-José Viñas
NASA's Earth Science News Team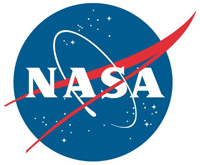 Washington, D.C. – River floods are one of the most common and devastating of Earth's natural disasters. In the past decade, deluges from rivers have killed thousands of people every year around the world and caused losses on the order of tens of billions of U.S. dollars annually. Climate change, which is projected to increase precipitation in certain areas of the planet, might make river floods in these places more frequent and severe in the coming decades.
Now, a new study led by researchers at NASA's Jet Propulsion Laboratory in Pasadena, California, analyzes what it would take for river-observing satellites to become an even more useful tool to mitigate flood damage and improve reservoir management globally in near real-time.
«Read the rest of this article»
The 45th Weapons of Mass Destruction Civil-Support Team, ever vigilant, always ready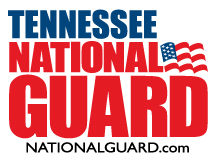 Nashville, TN – Headquartered in Middle Tennessee resides a unique National Guard unit consisting of 22 Soldiers and Airmen prepared to place their lives on the line during times of unprecedented civil emergencies.
The 45th Weapons of Mass Destruction- Civil Support Team (WMD-CST) was qualified as "mission ready" by the Department of Defense in 2003, and is tasked to support civilian authorities when a chemical, biological, radiological, nuclear (CBRN) or natural disaster incident occurs in Tennessee or throughout the nation.
«Read the rest of this article»
Written by Deanna McLaughlin
Clarksville City Council – Ward 2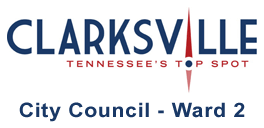 Clarksville, TN – Clarksville Citizens, you may have read recently that the costs to customers of Clarksville Gas and Water are going up to cover the debt that was taken out to rebuild the Waste Water Treatment Plant after the 2010 Flood.
To Date, Federal Emergency Management Agency (FEMA) has denied the City of Clarksville's claims for assistance in funding the rebuild. «Read the rest of this article»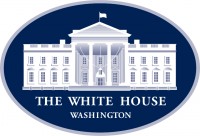 Washington, D.C. – Unless Congress acts by March 1st, a series of automatic cuts—called the sequester—will take effect that threaten hundreds of thousands of middle class jobs, and cut vital services for children, seniors, people with mental illness and our men and women in uniform.
There is no question that we need to cut the deficit, but the President believes it should be done in a balanced way that protects investments that the middle class relies on. Already, the President has worked with Congress to reduce the deficit by more than $2.5 trillion, but there's more to do. «Read the rest of this article»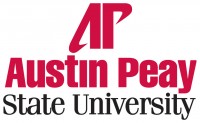 Clarksville, TN – An Austin Peay State University social work faculty member will explore the role of spirituality in natural disaster relief as the first session of the University's Provost Lecture Series for 2012-13.
Dr. Tatsushi Hirono, assistant professor of social work, will present "The Role of Religious Leaders in Natural Disaster Relief: A Comparative Analysis Between the Clergy of American Christian Churches and Japanese Buddhist Temples" at 3:00pm, Thursday, September 20th in the Morgan University Center, Room 303.
All sessions of the Provost Lecture Series are free and open to the public. «Read the rest of this article»

Nashville, TN – Country music artist Darryl Worley is continuing his efforts as an ambassador for the Tennessee Wildlife Resources Agency and other state organizations across the country who manage the nation's natural resources and their efforts to aid those affected by recent natural disasters.
What began as a simple idea to use the song to promote fishing grew to include a music video and a national fund-raising effort.
http://www.youtube.com/watch?v=a6bQHSJesb8
«Read the rest of this article»

Yonkers, NY – The first six months of 2011 were a tough time to be a homeowner: wildfires in Arizona, New Mexico, and Texas; damaging snow in the Midwest; floods in the Midwest and the Plains; and tornadoes, hail, wind or lightning everywhere east of the Rockies.
Thank goodness for homeowners insurance, right? Yes, provided your insurance coverage was adequate. Consumer Reports Money Adviser spoke to industry groups who found that at least two-thirds of the victims of natural disasters were underinsured. «Read the rest of this article»
September is National Preparedness Month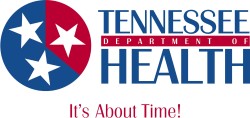 Nashville, TN – In keeping with the priority Tennessee has placed on emergency preparedness, Gov. Bill Haslam has declared September National Preparedness Month in the state.
This year marks the 10th anniversary of the September 11th, 2001 terrorist attacks on the United States, offering greater significance for the observance and renewing the focus on individual and family planning for emergency situations. This year's observance theme is, "A Time to Remember. A Time to Prepare."
The Tennessee Department of Health is issuing a call to residents to take specific steps to be prepared in the event of an emergency:  get a kit; make a plan; and be informed. Detailed information is available online at www.ready.gov. «Read the rest of this article»
Real aides set appointments, have your SSN data already
Nashville, TN – Tennesseans grappling with damage from recent tornados and flooding may encounter people in FEMA uniforms seeking residents' private information. Commerce and Insurance wants to relay FEMA's instructions: Treat with suspicion anyone claiming to be with the agency who shows up unannounced.
"FEMA has been clear about this – people claiming to be with FEMA who show up unannounced to the homes of residents without their case information are likely fraud artists," says Commerce and Insurance (TDCI) Commissioner Julie Mix McPeak. "FEMA recommends you call the police, should that occur." «Read the rest of this article»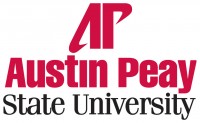 Clarksville, TN – On a stormy Monday afternoon, while tornado sirens blared across the Austin Peay State University campus, Mike Wilson, manager of the school's Geographic Information Systems Center, decided to talk about natural disasters.
"Suppose a tornado rips through here," he said, knocking on his wood desk to ward off the suggestion. "If that happens, local officials will need to do a preliminary damage assessment. That'll go to the state, and the governor will make a decision on whether to call in FEMA for a natural disaster. This app speeds that up."
Wilson motioned to his Android mobile phone. A year ago, his office, in conjunction with the Oak Ridge National Laboratory, developed an innovative new cell phone application known as the Disaster Mitigation and Recovery Kit (DMARK). The application allows emergency responders to document immediately any damage they come across following a disaster. «Read the rest of this article»