Topic: New York Yankees
Nashville, TN – The Nashville Sounds had a successful hit making season this year. On September 9th, 2016 they played the third of a five game series against the Oklahoma City Dodgers. The two teams both with one win each on Friday were in contention for the number one spot in Minor League Baseball's Pacific Coast League.
An enthusiastic crowd was present to support the Sounds at their initial post season home game at First Tennessee Park located in the Capital District of Nashville, Tennessee. The game was close most of the night with the Sounds ultimately winning a thrilling 6 to 5 victory.
«Read the rest of this article»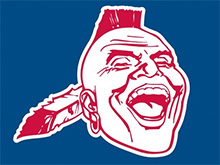 Clarksville, TN – The 2015 regular season has whimpered to a close. Let's hand out some fake awards for an Atlanta Braves season that was all too real.
The Jermaine Dye Award for best season by a former Brave: This seems like one of those insanely stacked categories like the 1994 Best Picture Oscar nominees. In fact, lets draw some half-cocked parallels between baseball players and 20-year old movies!
Forrest Gump: Gets all the headlines and maybe (maybe!) it's not the best, only everyone gets irrationally mad at you for suggesting that? Oh, this is so Justin Upton.
Four Weddings and a Funeral: Everybody always seems to forget about this movie… kinda like everyone forgets that Mark Teixeira used to play for the Braves.
«Read the rest of this article»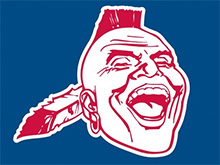 Clarksville, TN – As the calendar readies a turn to September and the Braves postseason chances officially dwindle to zero, it's time to take stock of what's important.
The Atlanta Braves are in third place in the National League East, but need a telescope to see the top of the division and are somehow even further back in the Wild Card hunt. Barring a season-ending run the likes of which have never been seen (to reach 85 wins, Atlanta would need to go 31-4 the rest of the way as of Wednesday, and even that may not be enough to garner a postseason bid), the competitive part of the season is over.
«Read the rest of this article»
Written by Colby Wilson
I hate these 'If my life depended on it, I'd do blah blah blah' scenarios, because no one's life has ever depended on finding the perfect French dip sandwich or being able to drive from Nashville to Memphis in less than two-and-a-half hours. It's a very hack way of saying 'I find this thing to be better than any other of a list of a similar things', but the first way is more eye-catching, so that's how most people say it.
Having said that, if my life depended on the outcome of a baseball game, I'd want John Smoltz to get the ball.
«Read the rest of this article»
APSU Sports Information Office

Clarksville, TN – Austin Peay State University's 12 professional baseball players have largely enjoyed a successful 2014 campaign with their respective clubs.
As the season nears its midpoint, three Govs alumni have been named to their All-Star teams at the minor league level.
«Read the rest of this article»

Clarksville, TN – With the end of the NCAA Baseball World Series this week, another year of college sports officially comes to an end.
But that doesn't mean Austin Peay State University fans don't have anyone to follow, support and cheer for as the dog days of summer arrive, several former Governors and Lady Govs continue their sporting careers in the pros.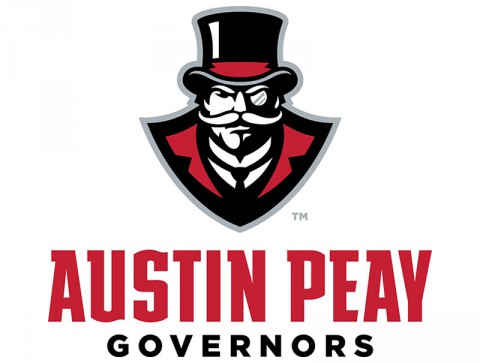 «Read the rest of this article»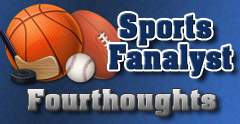 Clarksville, TN – I planned to go to Brazil for the 2014 FIFA World Cup, but I heard one of my exes had become a witch doctor and was a big fan of Ghana, so I decided not to risk it. Here are my sports FourThoughts for this week.
GoSpursGo
It is no secret I am a Spurs fan. Just like heroes at the end of old kung fu movies, standing over the defeated body of the villain who killed their master, I am basking in the glow of satisfied vengeance. With three dominating performances in a row, the Spurs avenged last season's heartbreaking loss to the Heat and became the 2013-14 NBA Champions.
«Read the rest of this article»
APSU Sports Information

Clarksville, TN – A day after Gary McClure became the first Ohio Valley Conference baseball coach in history to record 800 career victories, Austin Peay State University has announced it has signed its longtime coach to a four-year extension through the 2017-18 season.
McClure, who has led Austin Peay baseball to three straight NCAA tournaments and six overall, became only the 28th active coach with 800 career victories, Sunday, when the Governors defeated Iowa, 7-4.
«Read the rest of this article»

Clarksville, TN – Most coaches begin their road to the sideline, bench or dugout somewhere between high school and college — or even latter in some cases – but for Austin Peay softball assistant coach Denny Boguskie his trek into coaching began almost at birth.
Boguskie is currently in his second season on the staff of Lady Govs head coach Stephanie Paris and grew up around baseball fields in Nashville, TN, as the son of longtime Nashville Vols standout Harold "Buster" Boguskie.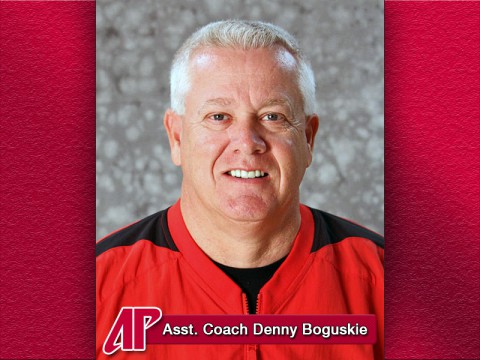 «Read the rest of this article»
Nashville, TN – Major league baseball fans tend to fall into one of two categories: Those who love the New York Yankees and those who loathe the New York Yankees. As a pitcher for the St. Louis Cardinals, Nashville native Johnny Beazley gave the latter group a lot to cheer about when he led his team in two of the four victories over the Yankees in the 1942 World Series.
«Read the rest of this article»