Topic: Nike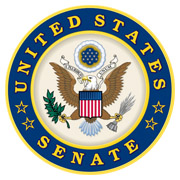 Washington, D.C. – In response to a recent letter from U.S. Senator Marsha Blackburn (R-Tenn.), the NBA has revealed that despite grave human rights abuses, the league is continuing to cozy up with Communist China.
The NBA confirmed it is in active talks with officials to return to China Central Television (CCTV), the same station that regularly broadcasts Communist propaganda and forced prisoner confessions.
«Read the rest of this article»
#22/24 Tennessee vs. Howard
Sunday, December 29th, 2019 | 1:02pm CT
Knoxville, TN | Thompson-Boling Arena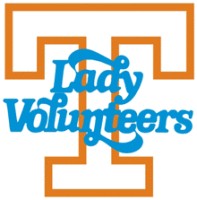 Knoxville, TN – No. 22/24 Tennessee (9-2) will open a two-game home stand and simultaneously close out the 2019 portion of its schedule on Sunday, as the Lady Vols welcome Howard (8-4) to Thompson-Boling Arena. Tip-off is scheduled for 1:02pm CT. This will mark the first time these programs have met on the hardwood.
Tennessee is coming off a two-game West Coast swing from December 16th to December 22nd that saw the Big Orange come away with a split. The Lady Vols suffered a 78-51 defeat at (then) No. 1/1 Stanford on December 18th and closed the trip in Oregon on December 21st with an 88-61 victory at Portland State.
«Read the rest of this article»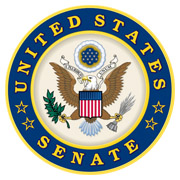 Washington, D.C. – On Sunday, July 7th, 2019, U.S. Senator Marsha Blackburn (R-Tenn.) joined Charles Payne on set for an exclusive interview on Fox News' Sunday Morning Futures.
On Social Media Privacy
"Now, you have the virtual space underpinning literally every industry and so much of Americans' transactional life. They want to make sure their, as I say, their 'Virtual You' is protected."
«Read the rest of this article»
Tennessee Selected by National Foundation for Governors' Fitness Councils
Nashville, TN – Tennessee Governor Bill Haslam announced today the National Foundation for Governors' Fitness Councils (NFGFC), with Chairman Jake Steinfield, has selected Tennessee for its 2018 DON'T QUIT! fitness campaign.
"I am incredibly grateful to Jake Steinfeld and the National Foundation for Governors' Fitness Councils for helping improve the health and lives of children in Tennessee," Haslam said. "Encouraging our children to be physically active now can lead to a lifetime of good habits and help them grow into healthy adults. I thank Jake and his team for this generous opportunity."
«Read the rest of this article»
Written by Julie Mitchell
Army & Air Force Exchange Service HQ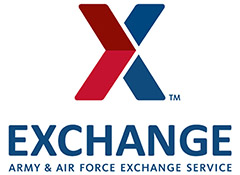 Dallas, TX – The Army & Air Force Exchange Service cut the ribbon on four updated stores at Army posts across the United States, bringing a modern shopping experience to military communities just in time for the holidays.
Exchanges at Fort Carson, CO, Fort Campbell, KY, and Fort Bliss, Texas, celebrated their grand reopenings November 13th, while the Exchange at Fort Leonard Wood, MO, unveiled its new look November 24th. The upgrades are part of the Exchange's ongoing effort to improve the shopping experience for military customers.
«Read the rest of this article»

Clarksville, TN – For the second time in just over two years it looks like the search for a new Austin Peay State University athletics director is coming to a close, with the announcement by the University that it was narrowed the search to four candidates.
«Read the rest of this article»
Wanderful Media adds to its popular "Cash Dash" feature in the Find&Save app for iPhone and Android phones

Los Gatos, CA – Wanderful Media™ today announced three new options in the Find&Save® app for consumers to get cash back for shopping in nearby stores. Since first launching the cash back feature in November 2014, user retention has tripled – shoppers are sticking with the app and using it more often.
The original cash back feature – "Cash Dash" – uses a shopper's current location to send alerts while they are at retail stores, such as "Spend $25.00 at Target, Get $10.00 back from Find&Save" or "Spend $15.00 at Walgreens, Get $5.00 back from Find&Save."
«Read the rest of this article»

Clarksville, TN – Clarksville Police Detective Dennis Honholt was able to provide a photo of the most recent suspect related to the counterfeit currency incidents. At this point, we have no name information and are unable to link him to other suspects. This suspect recently did a Craigslist deal for Nike shoes using counterfeit currency.
If anyone can identify the suspect in the photo, please call Detective Honholt at 931.648.0565 Ext. 5260 or the CrimeStoppers TIPS Hotline at 931.645.TIPS (8477).
Hankook Tire Company Ltd in Montgomery County Tops the Jobs list in Tennessee with 1,800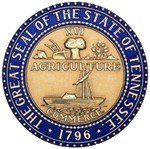 Nashville, TN – Tennessee is the "2013 State of the Year," according to Business Facilities magazine, a national economic development publication.
Tennessee's top five economic development projects created a total of 6,900 jobs, $3.2 billion in capital investment and included seven expansions and three new recruitments. The magazine picked the state after evaluating the top five projects for the number of jobs created and amount of capital invested from October 1st, 2012 through October 31st, 2013. «Read the rest of this article»

Clarksville, TN – Fifth-year senior running back Tim Phillips is looking to make the most of what he calls a second chance this season with the Austin Peay State University football team and prove that he has what it takes to possibly play at the next level.
Phillips, who played for one of the best high school programs in the nation at Trinity High School in Louisville, KY, transferred this past summer after spending the last four years at Central Michigan University – the same university as first-year head football coach Kirby Cannon.
«Read the rest of this article»