Topic: Nitrogen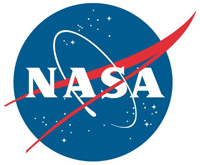 Pasadena, CA – As the coronavirus pandemic slowed global commerce to a crawl in early 2020, emissions of nitrogen oxides (NOx) – which create ozone, a danger to human health and to climate – decreased 15% globally, with local reductions as high as 50%, according to a study led by scientists at NASA's Jet Propulsion Laboratory in Southern California.
As a result of the lower NOx emissions, by June 2020, global ozone levels had dropped to a level that policymakers thought would take at least 15 years to reach by conventional means, such as regulations.
«Read the rest of this article»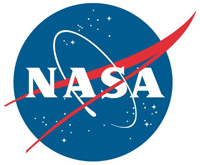 Greenbelt, MD – In celebration of the 31st anniversary of the launching of NASA's Hubble Space Telescope, astronomers aimed the renowned observatory at a brilliant "celebrity star," one of the brightest stars seen in our galaxy, surrounded by a glowing halo of gas and dust.
The price for the monster star's opulence is "living on the edge." The star, called AG Carinae, is waging a tug-of-war between gravity and radiation to avoid self-destruction.
«Read the rest of this article»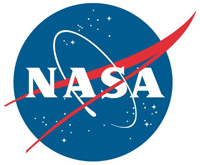 Greenbelt, MD – The Martian moon Phobos orbits through a stream of charged atoms and molecules that flow off the Red Planet's atmosphere, new NASA research shows.
Many of these charged particles, or ions, of oxygen, carbon, nitrogen, and argon, have been escaping Mars for billions of years as the planet has been shedding its atmosphere. Some ions, scientists predict, have been smashing into the surface of Phobos and could be preserved in its uppermost layer, according to a paper published on February 1st in the journal Nature Geoscience.
«Read the rest of this article»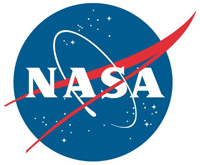 Greenbelt, MD – NASA scientists identified a molecule in Titan's atmosphere that has never been detected in any other atmosphere. In fact, many chemists have probably barely heard of it or know how to pronounce it: cyclopropenylidene, or C3H2. Scientists say that this simple carbon-based molecule may be a precursor to more complex compounds that could form or feed possible life on Titan.
Researchers found C3H2 by using a radio telescope observatory in northern Chile known as the Atacama Large Millimeter/submillimeter Array (ALMA).
«Read the rest of this article»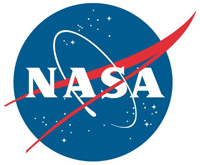 Washington, D.C. – But a neighboring shield may have helped our planet retain its atmosphere and eventually go on to develop life and habitable conditions. That shield was the Moon, says a NASA-led study in the journal Science Advances.
"The Moon seems to have presented a substantial protective barrier against the solar wind for the Earth, which was critical to Earth's ability to maintain its atmosphere during this time," said Jim Green, NASA's chief scientist and lead author of the new study. "We look forward to following up on these findings when NASA sends astronauts to the Moon through the Artemis program, which will return critical samples of the lunar South Pole."
«Read the rest of this article»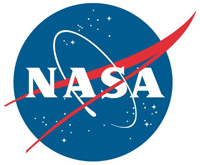 Washington, D.C. – When the New Horizons spacecraft passed by Pluto in 2015, one of the many fascinating features its images revealed was that this small, frigid world in the distant solar system has a hazy atmosphere. Now, new data helps explain how Pluto's haze is formed from the faint light of the Sun 3.7 billion miles away as it moves through an unusual orbit.
Remote observations of Pluto by NASA's telescope on an airplane, the Stratospheric Observatory for Infrared Astronomy, or SOFIA, show that the thin haze enshrouding Pluto is made of very small particles that remain in the atmosphere for prolonged periods of time rather than immediately falling to the surface.
«Read the rest of this article»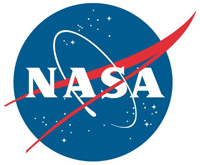 Washington, D.C. – NASA has released the first map showing the global geology of Saturn's largest moon, Titan, has been completed and fully reveals a dynamic world of dunes, lakes, plains, craters and other terrains.
Titan is the only planetary body in our solar system other than Earth known to have stable liquid on its surface. But instead of water raining down from clouds and filling lakes and seas as on Earth, on Titan what rains down is methane and ethane – hydrocarbons that we think of as gases but that behave as liquids in Titan's frigid climate.
«Read the rest of this article»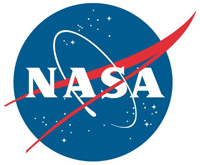 Greenbelt, MD – For the first time in the history of space exploration, NASA scientists have measured the seasonal changes in the gases that fill the air directly above the surface of Gale Crater on Mars.
As a result, they noticed something baffling: oxygen, the gas many Earth creatures use to breathe, behaves in a way that so far scientists cannot explain through any known chemical processes.
Over the course of three Mars years (or nearly six Earth years) an instrument in the Sample Analysis at Mars (SAM) portable chemistry lab inside the belly of NASA's Curiosity rover inhaled the air of Gale Crater and analyzed its composition.
«Read the rest of this article»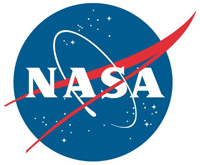 Washington, D.C. – NASA scientists opened an untouched rock and soil sample from the Moon returned to Earth on Apollo 17, marking the first time in more than 40 years a pristine sample of rock and regolith from the Apollo era has been opened. It sets the stage for scientists to practice techniques to study future samples collected on Artemis missions.
The sample, opened November 5th, in the Lunar Curation Laboratory at the agency's Johnson Space Center in Houston, was collected on the Moon by Apollo 17 astronauts Gene Cernan and Jack Schmitt, who drove a 4-centimeter-wide tube into the surface of the Moon to collect it and another sample scheduled to be opened in January.
«Read the rest of this article»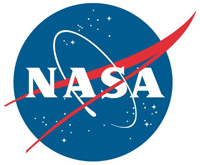 Pasadena, CA – New kinds of organic compounds, the ingredients of amino acids, have been detected in the plumes bursting from Saturn's moon Enceladus. The findings are the result of the ongoing deep dive into data from NASA's Cassini mission.
Powerful hydrothermal vents eject material from Enceladus' core, which mixes with water from the moon's massive subsurface ocean before it is released into space as water vapor and ice grains. The newly discovered molecules, condensed onto the ice grains, were determined to be nitrogen- and oxygen-bearing compounds.
«Read the rest of this article»