Topic: North Carolina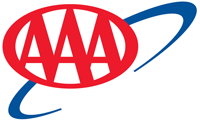 Tampa, FL – AAA reports that the national gas price average dropped by four cents on the week to $2.60, despite a jump in gasoline demand and a draw in gasoline stocks.
That is the largest one-week decrease since gas prices started to increase more than six weeks ago. Today's average is a nickel cheaper than last month and 21-cents cheaper than last year at this time.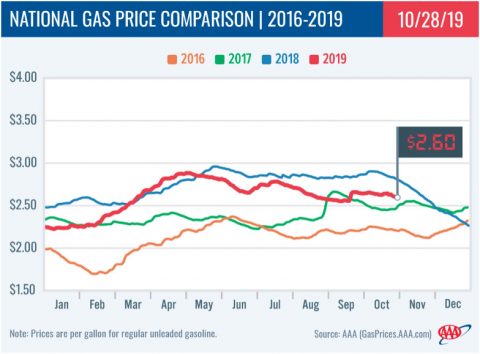 «Read the rest of this article»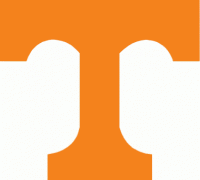 Knoxville, TN – Tennessee men's basketball is set to open its 110th season when takes on UNC Asheville at Thompson-Boling Arena on Tuesday night. Tipoff is set for 6:00pm CT on SEC Network +.
Tuesday's game will be available online through SEC Network + on WatchESPN. Visit espn.com/watch or download the ESPN app to view the game on a computer or mobile device. Michael Wottreng (play-by-play) and Vincent Yarbrough (color) will have the call, with Kasy Funderburg providing sideline analysis.
«Read the rest of this article»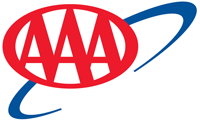 Tampa, FL – AAA says despite an unseasonal spike in demand, according to the Energy Information Admiration's (EIA) latest data sets, gas prices are decreasing for the majority of motorists across the country as crude oil prices (WTI) remain under $54.00/bbl.
Today, the national average gas price is $2.63, which is two cents less than last week and 26 cents cheaper than last year, but six-cents more expensive than last month.
«Read the rest of this article»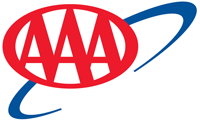 Tampa, FL – AAA says that two weeks after attacks on major Saudi Arabian oil facilities, the majority of Americans are starting to see signs of gas prices trending cheaper. While the national average may have only decreased by a penny on the week, 10 states saw pump prices decline by a nickel or more.
"Crude oil prices have dropped close to where they were right before the drone attacks on the Saudi oil facilities," said Jeanette Casselano, AAA spokesperson.
«Read the rest of this article»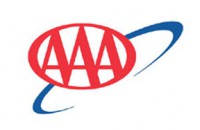 Tampa, FL – AAA says that last week was the first time since early June that the national gas price average jumped more than a nickel in under a few days. On the week, it's a dime more expensive at $2.66 with half of states seeing prices increase by 10 cents or more.
However, even with the significant increase, the national average is still cheaper compared to last month (-6 cents) and last year (-19 cents).
«Read the rest of this article»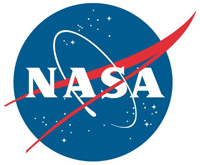 Greenbelt, MD – As Hurricane Dorian continued to lash the coast of the Carolinas NASA's IMERG assessed the rainfall the storm generated and NASA's Aqua satellite provided a look at the temperatures of the cloud tops to assess strength.
By Friday morning, September 6th, Hurricane Dorian was located off the coast of North Carolina, having generated tornadoes the previous day as the northern rainband came ashore in North Carolina. NASA's satellite-based real time precipitation estimates suggest that, during the past day, most of the areas experiencing over 10 inches of rain accumulation remained offshore, while Dorian did drop heavy rain on South Carolina and North Carolina.
«Read the rest of this article»

Clarksville, TN – On Saturday, September 7th, 2019, the Austin Peay State University (APSU) football team will look to capitalize on last week's win against North Carolina Central when 18th ranked Central Arkansas visits Fortera Stadium for a 2:00pm matchup.
«Read the rest of this article»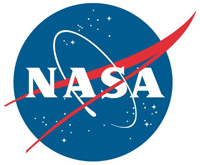 Greenbelt, MD – Hurricane Dorian dropped excessive rainfall on the Bahamas and NASA calculated the rainfall the storm generated.
"By Wednesday morning, September 4th, 2019 the rain accumulation from Hurricane Dorian exceeded 36 inches in an area that included parts of Grand Bahama Island and Abaco Island," said Owen Kelley, researcher at NASA Goddard Space Flight Center.
"By that time, the Dorian's center was north of the Bahamas and was moving further north, approximately parallel to Florida's east coast," Kelley stated.
«Read the rest of this article»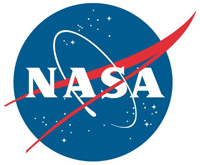 Greenbelt, MD – In the early hours of Tuesday, September 3rd, 2019, NASA reports Hurricane Dorian had been stationary over the island of Grand Bahama for 18 hours, most of the time as a category 5 hurricane. Storm-total rain accumulation over parts of Grand Bahama and Abaco Islands have exceeded 24 inches according to NASA satellite-based estimates.
On early Tuesday morning, Dorian's central pressure had risen and its wind intensity had dropped to category 4 on the Saffir-Simpson scale.
«Read the rest of this article»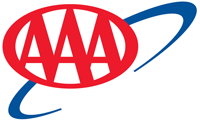 Tampa, FL – AAA says summer may be ending, but gasoline demand is soaring to new heights. In its latest reading, the Energy Information Administration (EIA) recorded demand at 9.93 million b/d, the highest since the agency began recording data in 1991.
As demand jumped, gasoline stocks fell by 1.4 million bbl and pump prices slowed their decline on the week.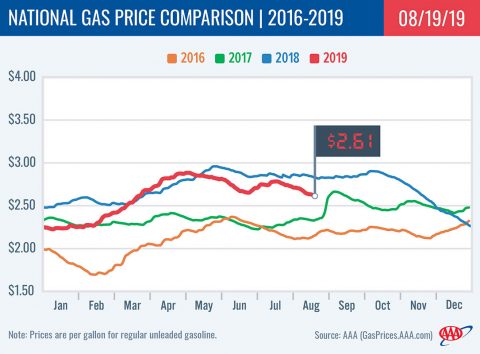 «Read the rest of this article»