Topic: Nursing Home
Nashville, TN – Good evening Tennesseans. It's Christmas week, ordinarily a time when families across the state are gathering to celebrate. Unfortunately, these are not ordinary times.
We are in a global pandemic that's been crippling our country for months and now Tennessee is ground zero for a surge in sickness. I am speaking with you tonight because I want to be clear with where we are and what we need to do together to get through this.
«Read the rest of this article»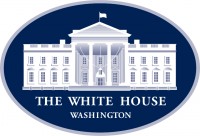 Washington, D.C. – President Donald J. Trump is leveraging the full power of the Federal Government to protect the health and safety of the American people.
President Trump is exercising statutory authorities to declare a national emergency in response to the coronavirus (COVID-19).
The unprecedented action the President is taking invites States, territories, and tribes to access over $42 billion in existing funding to combat the coronavirus.
«Read the rest of this article»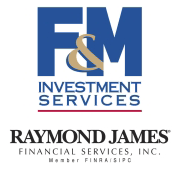 Clarksville, TN – Retirement is a time to enjoy family, hobbies, travel, volunteering, and maybe even taking a job that sounds fun and keeps you active. You may be in great health today and can't imagine a time when you wouldn't be able to do all the things you've dreamed about.
While we all hope to live independently throughout retirement and plan to take care of ourselves, it's still wise to put contingency plans into place, to shock-proof our financial and estate plans just in case.
«Read the rest of this article»
Written by Joe Pitts
Highlights of the session includes legislation to address Methamphetamine production, Education and a Balanced Budget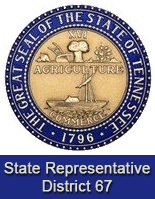 Nashville, TN – The second session of the 108th Tennessee General Assembly ended with a whimper on Thursday, April 18th, 2014, as the members of the House of Representatives and Senate adjourned sine die for the year.
The annual session started out with great promise in improving the lives of Tennesseans, and mostly met those expectations with a few exceptions.
This is part two of the series discussing the session's opportunities and challenges.
«Read the rest of this article»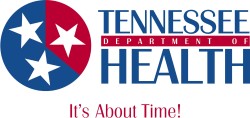 Nashville, TN – The Tennessee Department of Health Office of Health Care Facilities is providing special training for every certified nursing home in Tennessee.
TDH has received grant approval from the federal Centers for Medicare and Medicaid Services to expend more than $370,000 in federal civil monetary penalty funds collected from deficient nursing homes, and will use these funds to provide the training.
This is the largest single CMP grant application approved by CMS Region 4 to date this year. «Read the rest of this article»

Clarksville, TN – The Clarksville Police Department is asking for the public's assistance in a October 2010 Aggravated Assault case which left a 32 year old woman (now 34), Keisha Reed, partially paralyzed, confined to a nursing home, and without a memory of the brutal assault which took place.
Police are trying to breathe life into an Aggravated Assault case which took place on October 6th, 2010. The original call came in to 911 around 7:30pm as a medical call in which a woman was throwing up blood for an unknown reason. «Read the rest of this article»

NASHVILLE – The Tennessee Department of Health announces that the suspension of admissions at Life Care Center of Red Bank has been lifted effective June 23, 2009. The facility is a 148-bed licensed nursing home located at 1020 Runyan Drive in Chattanooga.
The Department confirmed the facility has returned to substantial compliance for state licensing purposes. The federal conditions of participation that led to the immediate jeopardy citations have been corrected as stated in the facility's allegations of compliance, which was approved by federal and state authorities. «Read the rest of this article»
Hamilton County Nursing Home Cited For Violations

NASHVILLE – Tennessee Department of Health Commissioner Susan R. Cooper, MSN, RN, has suspended new admissions of residents to Life Care Center of Red Bank nursing home effective June 17, 2009, and imposed a one-time state civil monetary penalty of $5,000. A federal civil penalty has been imposed at $6,150 a day until the violations are corrected. A special monitor has been appointed to review the facility's operations.
Life Care Center of Red Bank, a 148-bed licensed nursing home located at 1020 Runyan Drive in Chattanooga, was ordered not to admit any new residents based on conditions found during a complaint investigation and annual survey conducted May 26 through June 9. «Read the rest of this article»