Topic: Orbit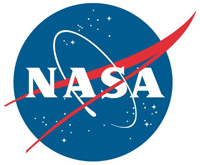 Pasadena, CA – NASA says a comet visiting from the most distant parts of our solar system is putting on a spectacular nighttime display. Named Comet C/2020 F3 NEOWISE, the comet made its once-in-our-lifetimes close approach to the Sun on July 3rd, 2020, and will cross outside Earth's orbit on its way back to the outer parts of the solar system by mid-August.
The comet cruised just inside Mercury's orbit on July 3rd. This very close passage by the Sun is cooking the comet's outermost layers, causing gas and dust to erupt off the icy surface and creating a large tail of debris. And yet the comet has managed to survive this intense roasting.
«Read the rest of this article»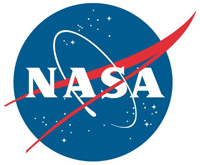 Pasadena, CA – For more than a decade, astronomers have searched for planets orbiting AU Microscopii, a nearby star still surrounded by a disk of debris left over from its formation. Now scientists using data from NASA's Transiting Exoplanet Survey Satellite (TESS) and NASA's retired Spitzer Space Telescope report the discovery of a planet about as large as Neptune that circles the young star in just over a week.
The system, known as AU Mic for short, provides a one-of-kind laboratory for studying how planets and their atmospheres form, evolve and interact with their stars.
«Read the rest of this article»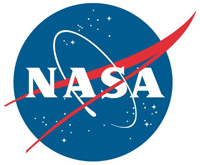 Pasadena, CA – NASA says that for most of human history our understanding of how planets form and evolve was based on the eight (or nine) planets in our solar system. But over the last 25 years, the discovery of more than 4,000 exoplanets, or planets outside our solar system, changed all that.
Among the most intriguing of these distant worlds is a class of exoplanets called hot Jupiters. Similar in size to Jupiter, these gas-dominated planets orbit extremely close to their parent stars, circling them in as few as 18 hours.
«Read the rest of this article»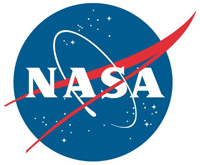 Pasadena, CA – When NASA's Voyager 2 spacecraft flew by Neptune's strange moon Triton three decades ago, it wrote a planetary science cliffhanger.
Voyager 2 is the only spacecraft ever to have flown past Neptune, and it left a lot of unanswered questions. The views were as stunning as they were puzzling, revealing massive, dark plumes of icy material spraying out from Triton's surface. But how? Images showed that the icy landscape was young and had been resurfaced over and over with fresh material. But what material, and from where?
«Read the rest of this article»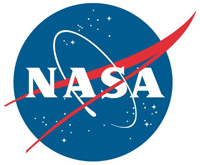 Pasadena, CA – This month marks 25 years since scientists first produced a fifth state of matter, which has extraordinary properties totally unlike solids, liquids, gases and plasmas. The achievement garnered a Nobel Prize and changed physics.
A new study in the journal Nature builds on that legacy. In July 2018, NASA's Cold Atom Lab became the first facility to produce that fifth state of matter, called a Bose-Einstein condensate (BEC), in Earth orbit. A fundamental physics facility on the International Space Station, Cold Atom Lab cools atoms down to ultracold temperatures in order to study their basic physical properties in ways that would not be possible on Earth.
«Read the rest of this article»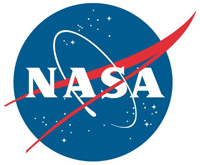 Pasadena, CA – Three new views of the Martian moon Phobos have been captured by NASA's Odyssey orbiter. Taken this past winter and this spring, they capture the moon as it drifts into and out of Mars' shadow.
The orbiter's infrared camera, the Thermal Emission Imaging System (THEMIS), has been used to measure temperature variations across the surface of Phobos that provide insight into the composition and physical properties of the moon. Further study could help settle a debate over whether Phobos, which is about 16 miles (25 kilometers) across, is a captured asteroid or an ancient chunk of Mars that was blasted off the surface by an impact.
«Read the rest of this article»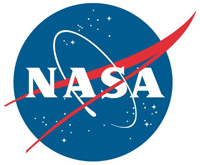 Pasadena, CA – The new research by scientists at NASA and the Italian Space Agency has implications for the entire Saturn system as well as other planets and moons.
Just as our own Moon floats away from Earth a tiny bit more each year, other moons are doing the same with their host planets. As a moon orbits, its gravity pulls on the planet, causing a temporary bulge in the planet as it passes.
Over time, the energy created by the bulging and subsiding transfers from the planet to the moon, nudging it farther and farther out. Our Moon drifts 1.5 inches (3.8 centimeters) from Earth each year.
«Read the rest of this article»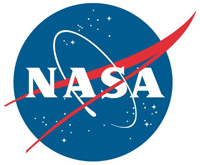 Greenbelt, MD – NASA's Hubble Space Telescope and the ground-based Gemini Observatory in Hawaii have teamed up with the Juno spacecraft to probe the mightiest storms in the solar system, taking place more than 500 million miles away on the giant planet Jupiter.
A team of researchers led by Michael Wong at the University of California, Berkeley, and including Amy Simon of NASA's Goddard Space Flight Center in Greenbelt, Maryland, and Imke de Pater also of UC Berkeley, are combining multiwavelength observations from Hubble and Gemini with close-up views from Juno's orbit about the monster planet, gaining new insights into turbulent weather on this distant world.
«Read the rest of this article»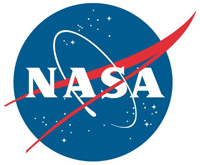 Pasadena, CA – NASA says black holes aren't stationary in space; in fact, they can be quite active in their movements. But because they are completely dark and can't be observed directly, they're not easy to study. Scientists have finally figured out the precise timing of a complicated dance between two enormous black holes, revealing hidden details about the physical characteristics of these mysterious cosmic objects.
The OJ 287 galaxy hosts one of the largest black holes ever found, with over 18 billion times the mass of our Sun. Orbiting this behemoth is another black hole with about 150 million times the Sun's mass.
«Read the rest of this article»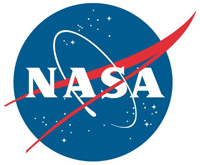 Greenbelt, MD – NASA says, "Now you see it, now you don't."
What astronomers thought was a planet beyond our solar system has now seemingly vanished from sight. Though this happens in science fiction, such as Superman's home planet Krypton exploding, astronomers are looking for a plausible explanation.
One interpretation is that, rather than being a full-sized planetary object, which was first photographed in 2004, it could instead be a vast, expanding cloud of dust produced in a collision between two large bodies orbiting the bright nearby star Fomalhaut. Potential follow-up observations might confirm this extraordinary conclusion.
«Read the rest of this article»