Topic: Oumuamua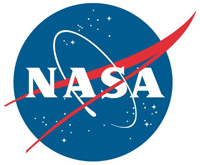 Pasadena, CA – NASA says a newly discovered comet has excited the astronomical community this week because it appears to have originated from outside the solar system. The object – designated C/2019 Q4 (Borisov) – was discovered on August 30th, 2019, by Gennady Borisov at the MARGO observatory in Nauchnij, Crimea.
The official confirmation that comet C/2019 Q4 is an interstellar comet has not yet been made, but if it is interstellar, it would be only the second such object detected. The first, 'Oumuamua, was observed and confirmed in October 2017.
«Read the rest of this article»
NASA Jet Propulsion Laboratory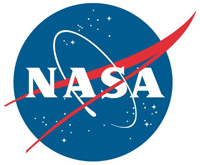 Pasadena, CA – In November 2017, scientists pointed NASA's Spitzer Space Telescope toward the object known as 'Oumuamua – the first known interstellar object to visit our solar system. The infrared Spitzer was one of many telescopes pointed at 'Oumuamua in the weeks after its discovery that October.
'Oumuamua was too faint for Spitzer to detect when it looked more than two months after the object's closest aproach to Earth in early September. However, the "non-detection" puts a new limit on how large the strange object can be. The results are reported in a new study published today in the Astronomical Journal and coauthored by scientists at NASA's Jet Propulsion Laboratory in Pasadena, California.
«Read the rest of this article»
NASA's Jet Propulsion Laboratory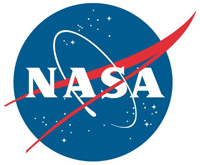 Pasadena, CA – Using observations from NASA's Hubble Space Telescope and ground-based observatories, an international team of scientists has confirmed 'Oumuamua (oh-MOO-ah-MOO-ah), the first known interstellar object to travel through our solar system, got an unexpected boost in speed and shift in trajectory as it passed through the inner solar system last year.
"Our high-precision measurements of 'Oumuamua's position revealed that there was something affecting its motion other than the gravitational forces of the Sun and planets," said Marco Micheli of ESA's (European Space Agency) Space Situational Awareness Near-Earth Object Coordination Centre in Frascati, Italy, and lead author a paper describing the team's findings.
«Read the rest of this article»
Written by Jeanette Kazmierczak
NASA's Goddard Space Flight Center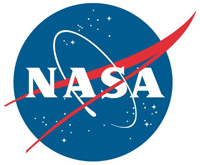 Greenbelt, MD – The first interstellar object ever seen in our solar system, named 'Oumuamua, is giving scientists a fresh perspective on the development of planetary systems. A new study by a team including astrophysicists at NASA's Goddard Space Flight Center in Greenbelt, Maryland, calculated how this visitor from outside our solar system fits into what we know about how planets, asteroids and comets form.
On October 19th, 2017, astronomers working with the NASA-funded Panoramic Survey Telescope and Rapid Response System (Pan-STARRS1) at the University of Hawaii spotted an object zipping through our solar system at a very high speed. Scientists at the Minor Planet Center, funded by NASA's Near-Earth Object Observations Program, confirmed it was the first object of interstellar origin that we've seen.
«Read the rest of this article»