Topic: Ozone Layer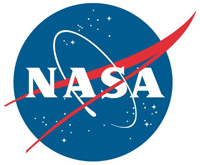 Washington, D.C. – NASA and NOAA scientists reported today that abnormal weather patterns in the upper atmosphere over Antarctica dramatically limited ozone depletion in September and October, resulting in the smallest ozone hole observed since 1982.
The annual ozone hole reached its peak extent of 6.3 million square miles (16. 4 million square kilometers) on September 8th, and then shrank to less than 3.9 million square miles (10 million square kilometers) for the remainder of September and October, according to NASA and NOAA satellite measurements. During years with normal weather conditions, the ozone hole typically grows to a maximum area of about 8 million square miles in late September or early October.
«Read the rest of this article»
Written by Samson Reiny
NASA's Earth Science News Team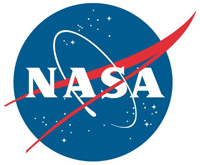 Washington, D.C. – For the first time, scientists have shown through direct observations of the ozone hole by a satellite instrument, built by NASA's Jet Propulsion Laboratory in Pasadena, California, that levels of ozone-destroying chlorine are declining, resulting in less ozone depletion.
Measurements show that the decline in chlorine, resulting from an international ban on chlorine-containing human-produce chemicals called chlorofluorocarbons (CFCs), has resulted in about 20 percent less ozone depletion during the Antarctic winter than there was in 2005 — the first year that measurements of chlorine and ozone during the Antarctic winter were made by NASA's Aura satellite.
«Read the rest of this article»
Written by Rani Gran
NASA's Goddard Space Flight Center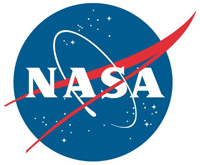 Greenbelt, MD – High in the atmosphere, above weather systems, is a layer of ozone gas. Ozone is Earth's natural sunscreen, absorbing the Sun's most harmful ultraviolet radiation and protecting living things below. But ozone is vulnerable to certain gases made by humans that reach the upper atmosphere. Once there, they react in the presence of sunlight to destroy ozone molecules.
Currently, several NASA and National Oceanic and Atmospheric Administration (NOAA) satellites track the amount of ozone in the upper atmosphere and the solar energy that drives the photochemistry that creates and destroys ozone.
«Read the rest of this article»
Written by Steve Cole
NASA Headquarters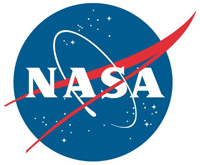 Washington, D.C. – For more than three decades NASA has focused its space-faring skills and science chops CSI-like on an elusive global killer. Later this month, that pursuit takes us to East Asia. In a few years, part way to the moon.
We are getting close.
Air pollution causes an estimated 152,000 deaths a year across the Americas and more than 2 million deaths in the Western Pacific, according to the United Nations. Some parts of the world have a detailed view of local air quality from ground sensor networks and forecast models that generate public alerts. But for much of the world this type of information and warning are not available.
«Read the rest of this article»
Written by Tony Phillips
Science at NASA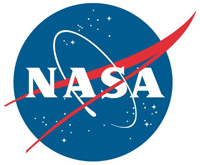 Washington, D.C. – High above Earth, more than 20 miles above sea level, a diaphanous layer of ozone surrounds our planet, absorbing energetic UV rays from the sun.
It is, essentially, sunscreen for planet Earth. Without the ozone layer, we would be bathed in dangerous radiation on a daily basis, with side effects ranging from cataracts to cancer.
People were understandably alarmed, then, in the 1980s when scientists noticed that man made chemicals in the atmosphere were destroying this layer.
«Read the rest of this article»
Written by Alan Buis
NASA's Jet Propulsion Laboratory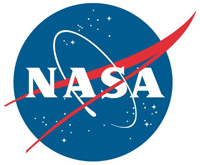 Pasadena, CA – New NASA research on natural ozone cycles suggests ozone levels in the lowest part of Earth's atmosphere probably won't be affected much by projected future strengthening of the circulating winds that transport ozone between Earth's two lowest atmospheric layers.
The finding is good news, since human and plant health are harmed by exposure to ozone near the ground. Significant increases in ozone in Earth's lowest atmospheric layer, the troposphere, would also lead to additional climate warming because ozone is a greenhouse gas.
«Read the rest of this article»
Written by Alan Buis
Jet Propulsion Laboratory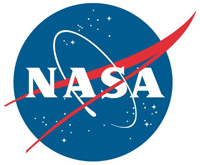 Pasadena, CA – A NASA-led study has documented an unprecedented depletion of Earth's protective ozone layer above the Arctic last winter and spring caused by an unusually prolonged period of extremely low temperatures in the stratosphere.
The study, published online Sunday, October 2nd, in the journal Nature, finds the amount of ozone destroyed in the Arctic in 2011 was comparable to that seen in some years in the Antarctic, where an ozone "hole" has formed each spring since the mid-1980s. The stratospheric ozone layer, extending from about 10 to 20 miles (15 to 35 kilometers) above the surface, protects life on Earth from the sun's harmful ultraviolet rays.
«Read the rest of this article»