Topic: peaches
Tennessee Department of Agriculture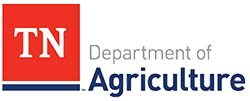 Nashville, TN – The Tennessee Department of Agriculture says that now through August is prime fruit picking time in Tennessee. Blueberries are already available at many farms and farmers markets, beginning a summer-long parade of fruits. Expect varieties of raspberries, blackberries, and peaches in the coming weeks.
Even apples, which are mostly associated with autumn, have early varieties that will be ready to harvest by mid-August.
«Read the rest of this article»
Written by John Shea
Director of Public Affairs, Risk Management Agency
Washington, D.C. – Federal crop insurance provides the risk management tools necessary for American farmers to stay in business after a difficult crop year. They can be the difference between a farmer going under because of a lean year or having a safety net that allows them to keep farming and rebuild.
These tools help farmers who rely on good farming practices for smart land use and preserve economic stability for generations.  And the Risk Management Agency (RMA) has worked hard to extend risk management tools for organic producers. «Read the rest of this article»

Nashville, TN – Turns out, bigger really isn't always better—at least when it comes to peaches. Tennessee's peaches may not match their rivals in size this year, but that's exactly why, at the end of a soggy summer, Tennessee peaches have more flavor packed beneath their fuzzy exteriors.
In many parts of the Deep South this summer, excessive rains have affected famous peach crops in a way that isn't immediately evident.
«Read the rest of this article»

Nashville, TN – After a long, cool, rain soaked spring, Tennessee's typical hot and humid summertime weather is here. The sudden shift is helping the state's crops make up for lost time, which is especially beneficial to the farmers who grow much anticipated local berries, peaches, plums, apples and pears.
Tennessee's berry crops, formerly in slow motion, have responded to ideal summer conditions by maturing at top speed, according to TDA's agritourism and farmers market coordinator, Pamela Bartholomew.
«Read the rest of this article»
American Heart Association tips for eating healthy, in and out of school
Nashville, TN – Your kids may be book-smart – but do they get an "A" in smart eating?
With the high incidence of children in Tennessee affected by obesity, diabetes, high blood pressure and even stroke, making those healthy choices is important, starting as early as possible.
Research shows eating a diet high in fruits and vegetables has significant, measurable benefits on cardiovascular health, and that a diet with high amounts of added sugar, unhealthy fats and sodium increases risk factors, even in children. «Read the rest of this article»
Savor the Season with Advice from Sports Dietitian Leslie Bonci
Jackson, MI – The season's picnics and back-yard barbecues can make it hard to eat right, but a healthy summer lifestyle doesn't have to mean nibbling on bland fare. With strategic substitutions and smart snacking tips, you can still enjoy a helping of potato salad or a few campfire s'mores without compromising your nutritional goals.
«Read the rest of this article»
This week we are celebrating "Dog Days" at the market
The Downtown Market has gone to the dogs this week as we welcome the Humane Society of Clarksville as our features guest. Jon Roniger will be back playing music this week!
Feel free to bring your furry friends, but remember to leash them! Also, please clean up any accidents that may occur while at the market. Visit the Humane Society at: www.clarksvillehumanesociety.com.
Come register to win a Nissan Cube! Sponsored by Planters Bank of Clarksville. «Read the rest of this article»
This marks the 6th week of the Downtown Market, and it's also Father's Day weekend! Come and make a Father's Day card for Dad at the arts and crafts tent.
This week the featured guest will be Summer Fun Horse Camp of Clarksville. Their camps are designed for those young ones that do not get a chance to have hands on experience with horses as well as children that have horses and want to learn more.
The kids get a chance to learn about horses while learning about care and safety. Each day is packed full of outdoor activities that provide interaction with the other campers and with the horses. «Read the rest of this article»

This week, I thought I would share something that everyone can enjoy. Below you'll find a recipe for a delicious peach cobbler. This recipe has been in my family for quite a while, and anyone who's ever tasted it will tell you that it's positively scrumptious.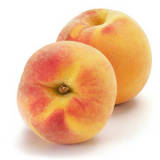 It's an easy recipe that anyone can make with a few simple ingredients that you may already have in your pantry. Now, I must warn you that my recipes often leave a lot of room for creativity and interpretation based on individual preferences. I truly believe that recipes are only guidelines and exact measurements get in the way of true creation. If you find that you're stuck when preparing a recipe, go with what your taste buds are telling you. They're always the greatest measuring tool in your kitchen.
Comments and criticisms are always welcome in my inbox. Feel free to drop me a line and let me know how the recipe turned out for you. Enjoy!
Best Regards,
«Read the rest of this article»