This week, I thought I would share something that everyone can enjoy. Below you'll find a recipe for a delicious peach cobbler. This recipe has been in my family for quite a while, and anyone who's ever tasted it will tell you that it's positively scrumptious.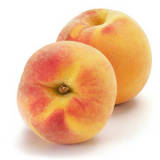 It's an easy recipe that anyone can make with a few simple ingredients that you may already have in your pantry. Now, I must warn you that my recipes often leave a lot of room for creativity and interpretation based on individual preferences. I truly believe that recipes are only guidelines and exact measurements get in the way of true creation. If you find that you're stuck when preparing a recipe, go with what your taste buds are telling you. They're always the greatest measuring tool in your kitchen.
Comments and criticisms are always welcome in my inbox. Feel free to drop me a line and let me know how the recipe turned out for you. Enjoy!
Best Regards,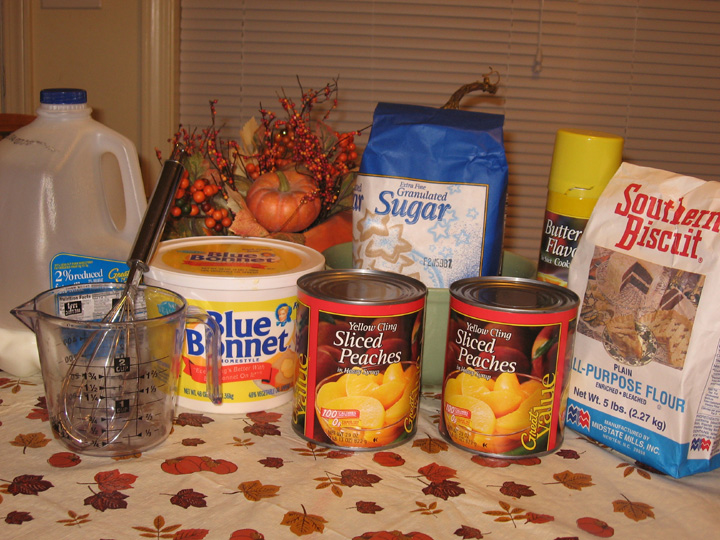 Ingredients:
2 cups all purpose flour
2 cups sugar
1 ½ sticks of butter (melted)
Enough milk to make a pancake batter type of consistency
2 big cans of sliced peaches (You could substitute this for canned blueberries, cherries, apples, or anything else you like)
*If you decide to use fresh peaches – you'll want an average size can of peaches for the juice
**You could always add some pecans or anything else you think would improve upon this recipe.
Start by pre-heating your oven to 350 degrees and greasing your pan with some cooking spray. In a large mixing bowl, combine your flour and sugar with a mixer to ensure you don't get pockets of flour or sugar. Then, pour in the butter and mix again. It's going to start looking gritty, thick, and yellow. Next, add the milk. Typically ¾ of a cup of milk works, but it's open for preference. You'll want to add enough to make the consistency similar to pancake batter – it should be smooth, but not runny. After mixing really well, and tasting it to make sure it's not too "flour-y" pour it into your already greased up pan.
Next comes the fun part! Open the first can of peaches just enough to drain the juice straight out of the can down your sink. Once that's done, finish opening the can and start putting peaches on top of the batter in the pan. Enjoy the squishy feeling between your fingers until the first can is empty. Next, open the second can and drain the juice from that into a separate cup or bowl. Once you've got that done, go ahead and start putting those peaches into your batter also. It's desirable to have some space between the peaches to let the batter fluff up and rise.
Once you've got all that done, you can now take the juice we saved and gently pour over the pan. Think moist and juicy – not wet and soggy. At this point, you could make a small portion of batter to drizzle over the top of the pan. I typically don't, but it's all about personal preference and creativity.
Finally, put your pan in the oven let it do its thing. You'll know it's done when it looks golden brown and you can stick a butter knife in the batter and it comes out fairly clean. Pair this with a big scoop of vanilla ice cream and some good coffee for a fantastic treat for a cool autumn day.