Topic: Pedestrians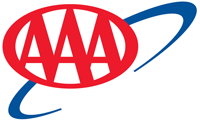 Knoxville, TN – With the holiday season in full swing motorists are certain to experience distracted drivers in crowed parking lots. Drivers and pedestrians navigating through the parking lot can pose a safety risk. Rear cross traffic alert (RCTA) systems on vehicles are used to help motorists avoid these type of accidents.
However, AAA warns drivers not to solely rely on this technology to prevent crashes.
«Read the rest of this article»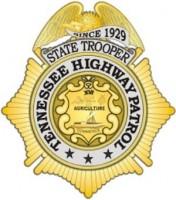 Nashville, TN – The Tennessee Highway Patrol (THP) is urging motorists to utilize extra caution in school zones, around school buses and in neighborhoods during the 2015-16 school year.
State Troopers will work to raise school safety awareness, and target traffic violators, specifically those who speed in school zones, drive distracted and disregard stopped school buses that are loading and unloading children.
«Read the rest of this article»

Clarksville, TN – The Clarksville Police Department reminds everyone that it is that time of year again when children return to school.
Clarksville-Montgomery County School System (CMCSS) classes start on Tuesday, August 11th, 2015 with half a day classes. The first full day is Thursday, August 13th, 2015.
The Clarksville Police Department wants to remind everyone of the following rules of the road and information to ensure that we have a safe 2015-2016 school year.
«Read the rest of this article»
AAA wants you to Be Smart, Be Safe and Be Seen this Halloween
Halloween Night Creates a Scary Combination for both Pedestrians and Motorists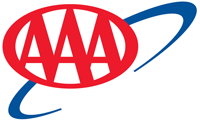 Tampa, FL – Halloween can be one of the most deadly nights of the year for both pedestrians and motorists. With the increased number of pedestrians trick-or-treating and party goers that could be impaired behind the wheel, it makes for a scary combination.
The National Highway Traffic Safety Administration (NHTSA) reports that Halloween is consistently one of the top three days for pedestrian injuries and fatalities.
«Read the rest of this article»

Clarksville, TN – On Sunday, October 13th, 2013, Lathen Hogan of Chapmansboro, TN, driving a 2003 Dodge Ram pickup, ran a red light, while traveling North on Providence Boulevard, and struck a 2005 Chrysler Sebring, driven by Trevor Allen of Fort Campbell, KY, who was transported to Blanchfield Army Community Hospital (BACH).
The passenger, in the Sebring, was transported to Gateway Medical Center. «Read the rest of this article»
Twice As Many Child Pedestrians Are Killed While Walking on Halloween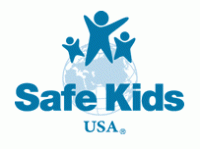 Washington, D.C. – New Safe Kids research shows only one third of parents talk to their children annually about Halloween safety. To complete this first-of-it-kind study on Halloween-safety, Safe Kids commissioned Harris Interactive to conduct a poll of 935 parents with children ages 12 and younger to assess their knowledge, attitudes and behaviors related to Halloween safety.
On average, twice as many child pedestrians are killed while walking on Halloween compared to other days of the year. On this potentially dangerous night of the year for child pedestrians, Safe Kids strongly recommends that parents prepare children to behave safely and for drivers to take extra precautions.  «Read the rest of this article»