Topic: Permits
Clarksville, TN – On Thursday, June 6th, 2019, the Clarksville City Council gave final approval to an ordinance that increases peddlers permit fees and updates provisions relative to peddlers that had been in the City Code since 1963.
The old code had called for a $2.00 fee to obtain a peddler's permit, which was way out of date and fell far short of the actual costs in 2019 to process a permit application.
«Read the rest of this article»

Nashville, TN – The Tennessee Wildlife Resources Agency is announcing that the 2015 big game quota hunts have been posted. Application results can be viewed on the TWRA website by visiting www.tnwildlife.org and the "For Hunters" section.
When reviewing the application results, sportsmen must enter in only one form of identification without using dashes, spaces or special characters (for example 123456789) and then enter in the date of birth using the format mm/dd/yyyy ( example-06/10/1967). «Read the rest of this article»

Nashville, TN – The Tennessee Wildlife Resources Agency has announced the Arnold Engineering Development Center (AEDC) Wildlife Management Area units 1 & 2 first come, first serve December deer permits will go on sale November 23rd at 8:00am (CDT).
Permits can be purchased at any TWRA license agent or through the internet at www.tnwildlife.org. Hunters who purchase the permit are reminded that they will need to retain their receipt. The receipt will serve as the permit. No phone sales will be accepted. «Read the rest of this article»
Auction will be July 14th-23rd

Nashville, TN – The final permit for participation in Tennessee's third managed elk hunt will go to the successful bidder in an eBay auction from July 14th-23rd. Proceeds from the auction benefit the state's elk restoration program.
The Tennessee Wildlife Resources Agency (TWRA) again donated a permit to a Non-Governmental Organization to join four others who were selected from a computer drawing. The Tennessee Wildlife Resources Foundation (TWRF) is the recipient of this year's donated special take permit. «Read the rest of this article»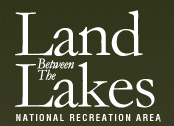 Golden Pond, KY – Personal and commercial use firewood permits are now available year-round at Land Between The Lakes (LBL) National Recreation Area. Permits must be obtained at the LBL Administrative Office, Monday-Friday, 8:00am-4:30pm. 
Authorization for removal is applicable for dead and downed trees only; standing dead or live trees cannot be cut and removed.  «Read the rest of this article»
Enforcement for new 1- and 2-family homes will begin in October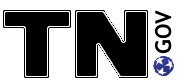 Nashville, TN – The Tennessee Clean Energy Future Act provisions regarding adoption and enforcement of a residential building code to one- and two-family residences across the state have taken effect. The State Fire Marshal Office's code enforcement program will begin in October. In the interim, the State will contract with code inspectors, establish a network of issuing agents where the construction permits can be obtained and finalize the process for payments.
"Enforcing building codes will make new homes safe and more energy-efficient, and will help assure the quality of residential construction meets minimum standards," said State Fire Marshal and Department of Commerce and Insurance Commissioner Leslie A. Newman. «Read the rest of this article»