Topic: Phosphorus
Written by Eric Villard / Laura Betz
NASA's Goddard Space Flight Center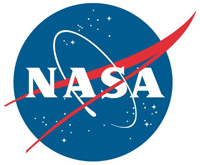 Greenbelt, MD – NASA's James Webb Space Telescope, the most ambitious and complex space observatory ever built, will use its unparalleled infrared capabilities to study Jupiter's Great Red Spot, shedding new light on the enigmatic storm and building upon data returned from NASA's Hubble Space Telescope and other observatories.
Jupiter's iconic storm is on the Webb telescope's list of targets chosen by guaranteed time observers, scientists who helped develop the incredibly complex telescope and among the first to use it to observe the universe. One of the telescope's science goals is to study planets, including the mysteries still held by the planets in our own solar system from Mars and beyond.
«Read the rest of this article»
Written by Felicia Chou
NASA Headquarters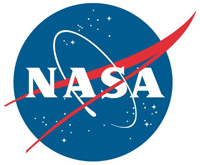 Washington, D.C. – Two veteran NASA missions are providing new details about icy, ocean-bearing moons of Jupiter and Saturn, further heightening the scientific interest of these and other "ocean worlds" in our solar system and beyond. The findings are presented in papers published Thursday by researchers with NASA's Cassini mission to Saturn and Hubble Space Telescope.
In the papers, Cassini scientists announce that a form of chemical energy that life can feed on appears to exist on Saturn's moon Enceladus, and Hubble researchers report additional evidence of plumes erupting from Jupiter's moon Europa.
«Read the rest of this article»
NASA's Jet Propulsion Laboratory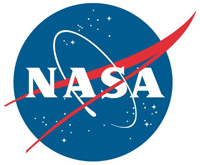 Pasadena, CA – A new NASA study modeling conditions in the ocean of Jupiter's moon Europa suggests that the necessary balance of chemical energy for life could exist there, even if the moon lacks volcanic hydrothermal activity.
Europa is strongly believed to hide a deep ocean of salty liquid water beneath its icy shell. Whether the Jovian moon has the raw materials and chemical energy in the right proportions to support biology is a topic of intense scientific interest.
The answer may hinge on whether Europa has environments where chemicals are matched in the right proportions to power biological processes. Life on Earth exploits such niches.
«Read the rest of this article»

Nashville, TN – Autumn is generally regarded as a sweet season, the year's peak harvest time. You could say Tennessee's sweetest harvest is contained in the jars of honey and sorghum syrup now lining shelves at farms, orchards and farmers markets across the state.
Honey is often harvested twice per year, in spring and fall. Flavor is determined solely by the nectar source, giving some honeys stronger flavor than others. As a rule, the lighter the honey's color the milder its flavor, but buying directly from the beekeeper is the best way to learn the characteristics of a particular honey.
«Read the rest of this article»
Written by Rachel Molina
Science at NASA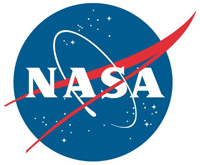 Washington, D.C. – The Sahara Desert is one of the least hospitable climates on Earth. Its barren plateaus, rocky peaks, and shifting sands envelop the northern third of Africa, which sees very little rain, vegetation, and life.
Meanwhile, across the Atlantic Ocean thrives the world's largest rainforest. The lush, vibrant Amazon basin, located in northeast South America, supports a vast network of unparalleled ecological diversity.
«Read the rest of this article»
Written by Bill Steigerwald
NASA's Goddard Space Flight Center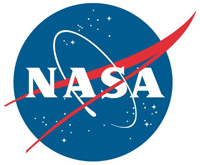 Greenbelt, MD – If the icy surface of Pluto's giant moon Charon is cracked, analysis of the fractures could reveal if its interior was warm, perhaps warm enough to have maintained a subterranean ocean of liquid water, according to a new NASA-funded study.
Pluto is an extremely distant world, orbiting the sun more than 29 times farther than Earth. With a surface temperature estimated to be about 380 degrees below zero Fahrenheit (around minus 229 degrees Celsius), the environment at Pluto is far too cold to allow liquid water on its surface. Pluto's moons are in the same frigid environment.
«Read the rest of this article»

Nashville, TN – Sorghum is one of several crops in Tennessee that seems to have benefited from a rainy summer. Some highly anticipated fall crops, like pumpkins, have suffered in some parts of the state due to excess moisture and lack of sun. Others, like corn and sorghum, are on track for record harvests if current patterns of sunny, less-humid weather hold.
Sorghum syrup is a treasured traditional Tennessee food produced when the extracted juice from the sorghum plant is boiled down. Tennessee is one of the nation's leading states in sorghum syrup production.
«Read the rest of this article»

Nashville, TN – A cool, rainy summer has left Tennessee's lawns and landscapes with soils still soft and retaining moisture.  Perfect. There'll never be a better fall to improve your landscape.
Fall is always the best season to transplant trees, shrubs, bulbs or any other perennials.  Summer's heat is too stressful for new transplants, and even daily watering can't make up for heat plus drought. Perennial plants also need fall and winter to develop their root systems instead of growing, blooming or putting out leaves as they do in spring or summer. As long as the ground is not frozen hard, it's not too late to transplant.
«Read the rest of this article»
Written by Jia-Rui C. Cook
NASA's Jet Propulsion Laboratory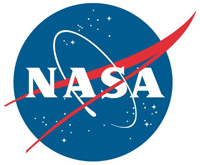 Pasadena, CA – A new paper led by a NASA researcher shows that hydrogen peroxide is abundant across much of the surface of Jupiter's moon Europa. The authors argue that if the peroxide on the surface of Europa mixes into the ocean below, it could be an important energy supply for simple forms of life, if life were to exist there.
The paper was published online recently in the Astrophysical Journal Letters.
«Read the rest of this article»
Written by Dr. Tony Phillips
Science at NASA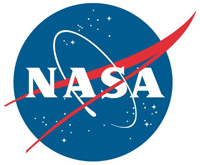 Washington, D.C. – An analysis of a rock sample recently collected by NASA's Curiosity rover shows ancient Mars could have supported living microbes.
"A fundamental question for this mission is whether Mars could have supported a habitable environment," said Michael Meyer, lead scientist for NASA's Mars Exploration Program at the agency's headquarters in Washington. "From what we know now, the answer is yes."
«Read the rest of this article»