Topic: Phytoplankton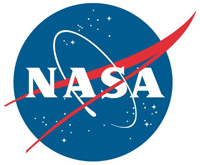 Pasadena, CA – A new study of Greenland's shrinking ice sheet reveals that many of the island's glaciers are not only retreating, but are also undergoing other physical changes. Some of those changes are causing the rerouting of freshwater rivers beneath the glaciers, where it meets the bedrock.
These rivers carry nutrients into the ocean, so this reconfiguring has the potential to impact the local ecology as well as the human communities that depend on it.
«Read the rest of this article»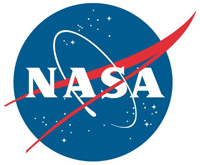 Washington, D.C. – NASA says that every night, under the cover of darkness, countless small sea creatures – from squid to krill – swim from the ocean depths to near the surface to feed. This vast animal migration – the largest on the planet and a critical part of Earth's climate system – has been observed globally for the first time thanks to an unexpected use of a space-based laser.
Researchers observed this vertical migration pattern using the Cloud-Aerosol Lidar and Infrared Pathfinder Satellite Observations (CALIPSO) satellite — a joint venture between NASA and the French space agency, Centre National d'Etudes Spatiales — that launched in 2006. They published their findings in the journal Nature Wednesday.
«Read the rest of this article»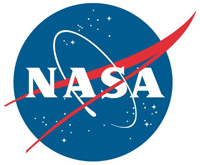 Washington, D.C. – A high-altitude NASA plane is taking off with a new instrument to measure the Moon's brightness and eventually help Earth observing sensors make more accurate measurements.
The airborne Lunar Spectral Irradiance Instrument (air-LUSI) is flying aboard NASA's ER-2 airplane. The ER-2 is able to soar above clouds, about 70,000 feet above ground.
«Read the rest of this article»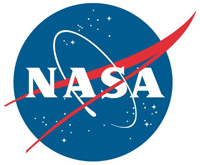 Greenbelt, MD – NASA's newest mission to study the health of Earth's ocean ecosystems and atmosphere is ready to move from design to reality after passing a key review hurdle.
The Plankton, Aerosol, Cloud, ocean Ecosystem (PACE) mission will study phytoplankton — microscopic plants and algae that live in the ocean — as well as the clouds and atmospheric aerosol particles above the water. Every mission goes through a rigorous review process on its journey from idea to launch, and PACE is now cleared to move forward to the critical design phase of the mission.
«Read the rest of this article»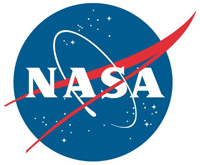 Washington, D.C. – NASA has selected a space-based instrument under its Earth Venture Instrument (EVI) portfolio that will make observations of coastal waters to help protect ecosystem sustainability, improve resource management, and enhance economic activity.
The selected Geosynchronous Littoral Imaging and Monitoring Radiometer (GLIMR) instrument, led by principal investigator Joseph Salisbury at the University of New Hampshire, Durham, will provide unique observations of ocean biology, chemistry, and ecology in the Gulf of Mexico, portions of the southeastern United States coastline, and the Amazon River plume – where the waters of the Amazon River enter the Atlantic Ocean.
«Read the rest of this article»
Written by Lori Keesey
NASA's Goddard Space Flight Center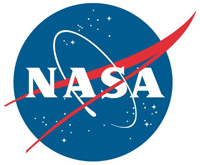 Greenbelt, MD – NASA's Human Exploration and Operations and Science Mission Directorates are collaborating to make interplanetary internet a reality.
They're about to demonstrate Delay/Disruption Tolerant Networking, or DTN – a technology that sends information much the same way as conventional internet does. Information is put into DTN bundles, which are sent through space and ground networks to its destination.
«Read the rest of this article»
Written by Denise Lineberry
NASA's Langley Research Center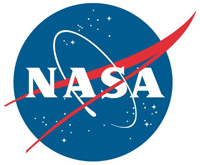 Hampton, VA – Each new season brings change. Seasonal change on land is something that we're familiar with and adjust to regularly. But what happens to billions of plankton in the ocean each season? How do they adjust to changing sunlight patterns and mixing of the water column? And what impact do these tiny critters have on us, so far away on land?
To answer those questions and others, NASA's North Atlantic Aerosols and Marine Ecosystems Study (NAAMES) mission began its fourth and final deployment, making it the first research mission to conduct an integrated study of all four distinct phases of the world's largest phytoplankton bloom in the North Atlantic and how they impact the atmosphere.
«Read the rest of this article»
Written by Laura Betz
NASA's Goddard Space Flight Center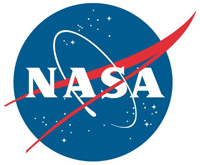 Greenbelt, MD – With the discovery of seven earth-sized planets around the TRAPPIST-1 star 40 light years away, astronomers are looking to the upcoming James Webb Space Telescope to help us find out if any of these planets could possibly support life.
"If these planets have atmospheres, the James Webb Space Telescope will be the key to unlocking their secrets," said Doug Hudgins, Exoplanet Program Scientist at NASA Headquarters in Washington. "In the meantime, NASA's missions like Spitzer, Hubble, and Kepler are following up on these planets."
«Read the rest of this article»
Written by Alan Buis
NASA's Jet Propulsion Laboratory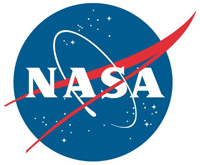 Pasadena, CA – NASA scientists, including many from NASA's Jet Propulsion Laboratory, Pasadena, California, are crisscrossing the globe in 2017 — from a Hawaiian volcano to Colorado mountaintops and west Pacific islands — to investigate critical scientific questions about how our planet is changing and what impacts humans are having on it.
Field experiments are an important part of NASA's Earth science research.
«Read the rest of this article»
Written by Kate Ramsayer
NASA Goddard Space Flight Center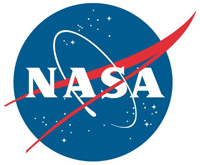 Greenbelt, MD – As Earth warms, much of the extra heat is stored in the planet's ocean — but monitoring the magnitude of that heat content is a difficult task.
A surprising feature of the tides could help, however. Scientists at NASA's Goddard Space Flight Center in Greenbelt, Maryland, are developing a new way to use satellite observations of magnetic fields to measure heat stored in the ocean.
«Read the rest of this article»