Topic: Planets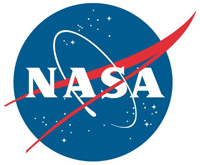 Mountain View, CA – Since astronomers confirmed the presence of planets beyond our solar system, called exoplanets, humanity has wondered how many could harbor life. Now, we're one step closer to finding an answer.
According to new research using data from NASA's retired planet-hunting mission, the Kepler space telescope, about half the stars similar in temperature to our Sun could have a rocky planet capable of supporting liquid water on its surface.
«Read the rest of this article»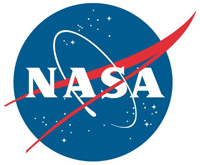 Washington, D.C. – NASA's telescope on an airplane, the Stratospheric Observatory for Infrared Astronomy, has provided a new glimpse of the chemistry in the inner region surrounding massive young stars where future planets could begin to form.
It found massive quantities of water and organic molecules in these swirling, disk-shaped clouds, offering new insights into how some of the key ingredients of life get incorporated into planets during the earliest stages of formation.
«Read the rest of this article»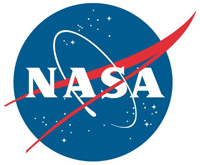 Pasadena, CA – NASA says Planets form from gas and dust particles swirling around baby stars in enormous spinning disks. But because this process takes millions of years, scientists can only learn about these disks by finding and studying a lot of different examples.
Through a project called Disk Detective, you can help. Anyone, regardless of background or prior knowledge, can assist scientists in figuring out the mysteries of planet formation. Disk Detective is an example of citizen science, a collaboration between professional scientists and members of the public.
«Read the rest of this article»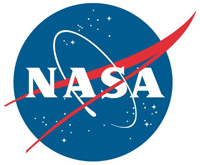 Pasadena, CA – NASA says that for most of human history our understanding of how planets form and evolve was based on the eight (or nine) planets in our solar system. But over the last 25 years, the discovery of more than 4,000 exoplanets, or planets outside our solar system, changed all that.
Among the most intriguing of these distant worlds is a class of exoplanets called hot Jupiters. Similar in size to Jupiter, these gas-dominated planets orbit extremely close to their parent stars, circling them in as few as 18 hours.
«Read the rest of this article»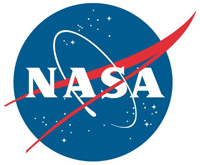 Washington, D.C. – NASA has explored much of the solar system, but only a handful of missions have entered the atmospheres of planets other than our own and successfully touched down on their surfaces. Most of our neighboring planets have never seen the wheels of a rover, and never before has a robot we've sent to another planet returned to Earth.
NASA needs technology to protect spacecraft as they enter the atmospheres of worlds near and far, from Venus to Uranus. And when we finally bring samples back from places like Mars, NASA needs to ensure those precious pieces of alien worlds are safe as they come back to Earth.
«Read the rest of this article»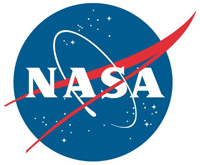 Pasadena, CA – The new research by scientists at NASA and the Italian Space Agency has implications for the entire Saturn system as well as other planets and moons.
Just as our own Moon floats away from Earth a tiny bit more each year, other moons are doing the same with their host planets. As a moon orbits, its gravity pulls on the planet, causing a temporary bulge in the planet as it passes.
Over time, the energy created by the bulging and subsiding transfers from the planet to the moon, nudging it farther and farther out. Our Moon drifts 1.5 inches (3.8 centimeters) from Earth each year.
«Read the rest of this article»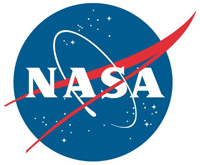 Pasadena, CA – Where did life first form on Earth? Some scientists think it could have been around hydrothermal vents that may have existed at the bottom of the ocean 4.5 billion years ago.
In a new paper in the journal Astrobiology, NASA scientists at the Jet Propulsion Laboratory describe how they mimicked possible ancient undersea environments with a complex experimental setup.
They showed that under extreme pressure, fluid from these ancient seafloor cracks mixed with ocean water could have reacted with minerals from the hydrothermal vents to produce organic molecules – the building blocks that compose nearly all life on Earth.
«Read the rest of this article»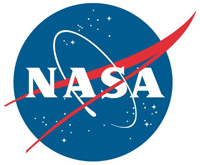 Greenbelt, MD – NASA's Wide Field Infrared Survey Telescope (WFIRST) will search for planets outside our solar system toward the center of our Milky Way galaxy, where most stars are. Studying the properties of exoplanet worlds will help us understand what planetary systems throughout the galaxy are like and how planets form and evolve.
Combining WFIRST's findings with results from NASA's Kepler and Transiting Exoplanet Survey Satellite (TESS) missions will complete the first planet census that is sensitive to a wide range of planet masses and orbits, bringing us a step closer to discovering habitable Earth-like worlds beyond our own.
«Read the rest of this article»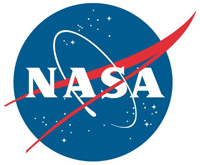 Washington, D.C. – NASA's Wide Field Infrared Survey Telescope (WFIRST) project has passed a critical programmatic and technical milestone, giving the mission the official green light to begin hardware development and testing.
The WFIRST space telescope will have a viewing area 100 times larger than that of NASA's Hubble Space Telescope, which will enable it to detect faint infrared signals from across the cosmos while also generating enormous panoramas of the universe, revealing secrets of dark energy, discovering planets outside our solar system (exoplanets), and addressing a host of other astrophysics and planetary science topics.
«Read the rest of this article»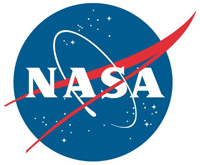 Washington, D.C. – Data from NASA's New Horizons mission are providing new insights into how planets and planetesimals – the building blocks of the planets – were formed.
The New Horizons spacecraft flew past the ancient Kuiper Belt object Arrokoth (2014 MU69) on January 1st, 2019, providing humankind's first close-up look at one of the icy remnants of solar system formation in the vast region beyond the orbit of Neptune.
«Read the rest of this article»