Topic: Privacy
Many retailers are snooping more than ever
Yonkers, NY – We're used to being watched when we shop. Cookies track our every move online, and salespeople follow us around high-end stores. But many walk-in retailers are taking spying to a new level.
Video cameras record your every move. Your face and car's license plate are captured and filed in searchable databases. Hidden cameras classify you by age, sex, and ethnicity, and even detect your body language and mood. Even your bank account records are being pried into. The main goal of these surveillance methods, of course, is to get you to shop more and spend more. «Read the rest of this article»
Users Beware: Many Sites Have Serious Security Holes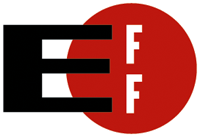 San Francisco, CA – Millions of people use Internet dating sites to search for love and connection every day, but it could come a big cost for their privacy and security. The Electronic Frontier Foundation (EFF) has found that many services are taking shortcuts in safeguarding users' profiles and other sensitive data.
In "Six Heartbreaking Truths About Online Dating Privacy," EFF identifies serious security holes and counter-intuitive privacy settings that could expose daters' private information. For example, your dating profile – including your photo – can hang around long after you think you've taken yourself off the market. Some sites are also sucking up the vast quantity of data their users share and selling it to online marketers. If you aren't careful, your profile can also be indexed by Google, perhaps popping up in search results if you have an unusual nickname or other unique ways of describing yourself. «Read the rest of this article»
The Foreign Intelligence Surveillance Act (FISA) is just the latest salvo in an attempt to install a surveillance society in America. Don't let anger at the Bush administration and Fear Uncertainty and Doubt (FUD) over the NSA blind you to a much larger problem. We need a comprehensive national policy on data collection and its use in both the public & private sectors. Privacy rights and the associated laws must be clarified and strengthened, taking into account the complexities of modern technologies. The wall between government and private industry must also be restored.
Theoretically, U.S. laws and policies restrict the government's use of dossiers on individual citizens who are not under criminal investigation. President Carter's Executive order 12036 prohibited domestic surveillance. There are no such laws preventing private companies from doing so, as long as they ensure that specific protected pieces of data (your social security number, for example) aren't lost or stolen or otherwise compromised. And some people in the intelligence community have been trying to get their hands on that commercial data for years. «Read the rest of this article»

Judge orders program to be halted!
It's just coming out, MSNBC and the AP are reporting that U.S. District Court Judge Anna Diggs Taylor has ruled that the President's warrantless domestic spying program is unconstitutional, and that she has ordered an immediate halt to it.
This is a serious rebuke to the Bush Administrations, and their attempt to use the State secret privilege to block an independent judicial review of the legality of this program. This is something that other judges need to take note of as well. «Read the rest of this article»
Slashdot is running a story on AOL (Time Warner) releasing the search queries for 650,000 aol users. They hid the userid by changing it to a random number for each user. While they did this with the best of intentions(for research purposes), the problem is the type of stuff that people search for. This might include their names, friends, family members, addresses, phone numbers, social security numbers. All of this can lead to your identity being easily discovered, or stolen. «Read the rest of this article»
Today I received one of those letters the government is sending out telling vets that their personal information may be at risk. I was somewhat surprised as the U.S. military and I permanently parted company back in 1972. Evidently one federal employee is capable of carrying around information dating back as much as 35 years ago on (according to the letter) "up to 26.5 million veterans and some spouses". This includes DOB (date of birth) and SSN (Social Security Number) — which can enable an identity thief to hijack your identity and wreak havoc with your financial life. «Read the rest of this article»