Topic: Rachel Hansbury
Clarksville, TN – Author Tom McKenney will discuss and be available to sign his book, Jack Hinson's One Man War at Fort Defiance Civil War Park & Interpretive Center on Tuesday, April 17th from 5:00pm to 8:00pm.
Free and open to the public. Books will be available for purchase at the event. Contact Fort Defiance at 931.472.3351 or www.fortdefianceclarksville.com.
«Read the rest of this article»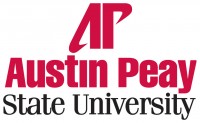 Clarksville, TN – In the late 19th century, two contrasting musical genres took hold of Europe – German lieder and French mélodie. The divide between the two approaches was so great that it often led to bitter rivalries among popular musicians.
But in France, two prominent composers – Henri Duparc and Ernest Chausson – forged a deep friendship that bridged the two styles, ultimately defining a new era in French music. «Read the rest of this article»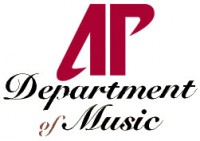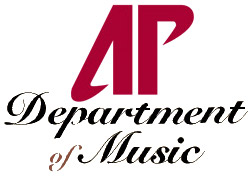 Clarksville, TN – The city of Clarksville is deceptively large. Sure, there's the small town charm of Franklin Street and the local university, but spread over about 95 square miles, more than 130,000 people call the city home. For a couple of faculty members in the Austin Peay State University music department, that makes Clarksville large enough to need certain cosmopolitan attractions.
"We feel Clarksville should have an orchestra of its own, and there should be a choral component to go along with that," Dr. Gregory Wolynec, APSU associate professor of music, said. «Read the rest of this article»
Montgomery County, TN – The Clarksville Montgomery County Civil War Sesquicentennial Commission is gearing up for numerous events and commemoration activities in the Clarksville-Montgomery County area.
Over the next three months, there will be a variety of offerings, for young and old alike, to reflect, relive and learn about Clarksville and Montgomery County's role in the Civil War.
«Read the rest of this article»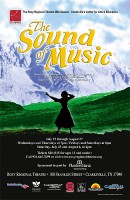 Clarksville, TN – The Roxy Regional Theatre is currently staging a production of the Rodgers and Hammerstein classic Sound of Music. This is a well known and much loved musical that pretty much everyone in the world has seen at least once. This meant that the Roxy really had to get it right with their production. Well they nailed it.
When postulant Maria Rainer (Kendall Anne Thompson) proves too high-spirited for the religious life, she is dispatched to serve as governess for the seven children of widowed naval Captain Georg von Trapp (Bryan Benware).  Kendall Anne Thompson portrays the role with all of the joy and love of life that this staring role calls for.
«Read the rest of this article»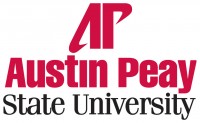 Clarksville, TN – A full semester of public art and music lessons is coming to a close at Austin Peay State University with a series of exhibits and concerts hosted by The Community School of the Arts at APSU.
For the last two decades, area adults and children have honed their creative talents and discovered new passions through the CSA. The program serves approximately 350 students of all ages and skill levels through programs in music, dance and the visual arts. The CSA was founded in 1990 with the goal of promoting and increasing awareness of the arts throughout the surrounding area. «Read the rest of this article»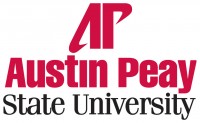 Clarksville, TN – The Community School of the Arts at Austin Peay State University, which has provided area adults and children with creative arts classes for the last 21 years, is gearing up for its annual end-of-semester concerts and art exhibits.
 
The CSA offers lessons in music, dance and the visual arts for the general community. Those classes culminate with the end of semester performances and exhibits. «Read the rest of this article»