Topic: Robots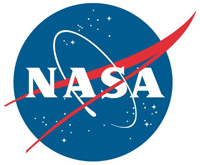 Greenbelt, MD – NASA says storage is just as important aboard the International Space Station as it is on Earth. While the space station is about the size of a football field, the living space inside is much smaller than that.
Just as you wouldn't store garden tools in a house when you could store them in a shed outside, astronauts now have a "housing unit" in which they can store tools for use on the exterior of the space station.
«Read the rest of this article»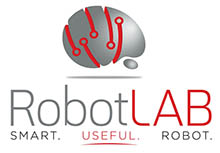 San Francisco, CA – RobotLAB Inc., the leading Educational Robotics Company, announced today the launch of a suite of Virus-Fighting robots to keep schools safe and virus-free. The suite of robots, carefully chosen from all around the world, are designed to follow the UNICEF's guidelines for safe and virus-free schools.
With Dr. Fauci's expectation that the Coronavirus (COVID-19) will become a cyclical disease, it is more important than ever to ensure that schools, and our kids are safe, and not spreading infections throughout the community.
«Read the rest of this article»

Clarksville, TN – One quick observation bolsters the Austin Peay State University (APSU) decision to add robotics classes to the Department of Computer Science and Information Technology's offerings.
«Read the rest of this article»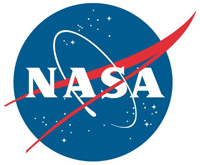 Pasadena, CA – On August 15th through the 22nd, robots from all over the world will compete to find objects in the DARPA Subterranean Challenge Systems Competition held in mining tunnels under Pittsburgh.
Among them will be a team led by NASA's Jet Propulsion Laboratory in Pasadena, California, that features wheeled rovers, drones and climbing robots that can rise on pinball-flipper-shaped treads to scale obstacles.
«Read the rest of this article»

Clarksville, TN – When recent Austin Peay State University (APSU) graduate Jordan Miller starts at Arizona State University this year, she'll also enter a cutting-edge National Science Foundation-backed smart homes and cities program.
«Read the rest of this article»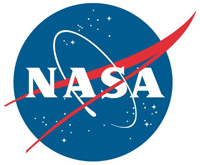 Mountain View, CA – Bees are known to be both busy and hard-working, and NASA's new free-flying space robots, called Astrobee, will soon have the same reputation. Unlike bees that live on Earth, the robots will do their work flying alongside astronauts inside the International Space Station and will play a critical role in supporting innovative and sustainable exploration of the Moon, Mars and beyond.
Astrobee is a free-flying robot system that will provide a research platform for the orbiting laboratory. The system includes three robots—named Honey, Queen and Bumble— as well as a docking station for recharging.
«Read the rest of this article»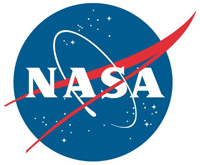 Hampton, VA – In NASA's Langley Research Center's makerspace lab in Hampton, Virginia, Chuck Sullivan and Jack Fitzpatrick are developing a series of soft robot actuators. "What we're investigating is the viability of soft robotics in space exploration and assembly," said Sullivan.
While the word 'robot' conjures images of metal arms and gears, soft robotic actuators are bioinspired, looking at the way nature works to create new robot movements.
«Read the rest of this article»
NASA Headquarters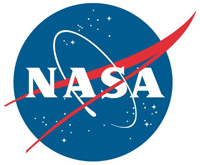 Washington, D.C. – NASA says space exploration brings humanity some of its greatest challenges and opportunities. We faced this hard fact on April 11th when the Beresheet spacecraft developed by Israel's SpaceIL failed to successfully land on the Moon's surface.
While the Beresheet spacecraft can claim many accomplishments, including being the first privately funded lunar spacecraft, we can learn many things from its failures. These are lessons we, too, must consider as NASA tries to conquer similar challenges as we move forward to the Moon with commercial and international partners.
«Read the rest of this article»
Written by Andrew Good
NASA's Jet Propulsion Laboratory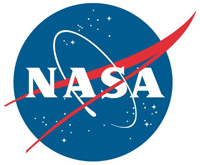 Pasadena, CA – Mt. Erebus is at the end of our world — and offers a portal to another.
It's our planet's southernmost active volcano, reaching 12,448 feet (3,794 meters) above Ross Island in Antarctica. Temperatures at the surface are well below freezing most of the year, but that doesn't stop visits from scientists: Erebus is also one of the few volcanoes in the world with an exposed lava lake. You can peer over the lip of its main crater and stare straight into it.
It's also a good stand-in for a frozen alien world, the kind NASA wants to send robots to someday.
«Read the rest of this article»
Written by Andrew Good
NASA's Jet Propulsion Laboratory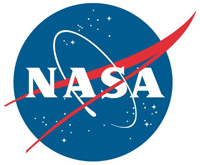 Pasadena, CA – In 1999, six career firefighters lost their lives responding to a five-alarm fire. They were part of a group of 73 dispatched to a smoke-filled warehouse in Worcester, Massachusetts. Lost inside the building's tight corners, they were unable to find an exit before running out of oxygen.
Avoiding a tragedy like that has been a technical challenge for decades. In the outdoors, firefighters can use GPS to track one another, and radios to stay in communication. But when they move into a steel and concrete building, these technologies suddenly become unreliable.
«Read the rest of this article»