Topic: Rocket Fuel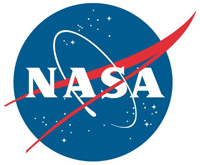 Edwards, CA – Rocket off course? NASA says it could be a slosh problem.
Propellant slosh, to be exact. The motion of propellant inside a rocket-based launch vehicle or spacecraft tank is an ever-present, vexing problem for spaceflight. Not only can it make gauging the amount of available propellant difficult, but the volatile waves of liquid can literally throw a rocket off its trajectory.
"To understand why it's such a critical issue, it's important to realize that for most launch vehicles, liquid propellant initially makes up nearly 90% of the vehicle mass," explained Kevin Crosby of Carthage College in Kenosha, Wisconsin.
«Read the rest of this article»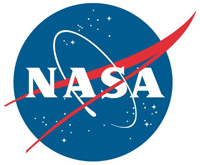 Pasadena, CA – One of the hardest things about sending astronauts to Mars will be getting them home. Launching a rocket off the surface of the Red Planet will require industrial quantities of oxygen, a crucial part of propellant: A crew of four would need about 55,000 pounds (25 metric tons) of it to produce thrust from 15,000 pounds (7 metric tons) of rocket fuel.
That's a lot of propellant. But instead of shipping all that oxygen, what if the crew could make it out of thin (Martian) air? A first-generation oxygen generator aboard NASA's Perseverance rover will test technology for doing exactly that.
«Read the rest of this article»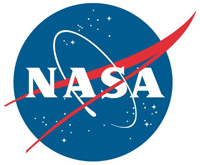 Pasadena, CA – As astronauts explore the Moon during the Artemis program, they may need to make use of the resources that already exist on the lunar surface. Take water, for instance: Because it's a heavy and therefore expensive resource to launch from Earth, our future explorers might have to seek out ice to mine.
Once excavated, it can be melted and purified for drinking and used for rocket fuel. But how much water is there on the Moon, and where might we find it?
«Read the rest of this article»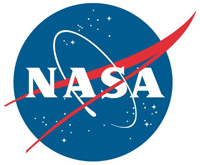 Cleveland, OH – When deep space exploration missions launch, like NASA's future Artemis missions to the Moon, they carry liquids with them for fuel and life support systems. These liquids are stored at cryogenic temperatures, which range from -243 to -423 degrees F, and to be usable, they need to remain cold and in a liquid state.
But as the extreme environment of space warms a spacecraft, the fuels begin to evaporate or "boiloff."
"As energy from the Sun, Earth, and even the Moon enters the cryogenic propellant tanks, the liquid has to absorb that energy, which causes it to boiloff," explains Wesley Johnson, cryogenic fluid management technical lead at NASA's Glenn Research Center in Cleveland.
«Read the rest of this article»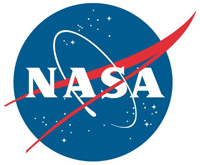 Pasadena, CA – NASA has big plans for returning astronauts to the Moon in 2024, a stepping stone on the path to sending humans to Mars. But where should the first people on the Red Planet land?
A new paper published in Geophysical Research Letters will help by providing a map of water ice believed to be as little as an inch (2.5 centimeters) below the surface.
Water ice will be a key consideration for any potential landing site. With little room to spare aboard a spacecraft, any human missions to Mars will have to harvest what's already available for drinking water and making rocket fuel.
«Read the rest of this article»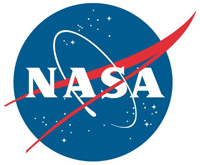 Washington, D.C. – NASA scientists opened an untouched rock and soil sample from the Moon returned to Earth on Apollo 17, marking the first time in more than 40 years a pristine sample of rock and regolith from the Apollo era has been opened. It sets the stage for scientists to practice techniques to study future samples collected on Artemis missions.
The sample, opened November 5th, in the Lunar Curation Laboratory at the agency's Johnson Space Center in Houston, was collected on the Moon by Apollo 17 astronauts Gene Cernan and Jack Schmitt, who drove a 4-centimeter-wide tube into the surface of the Moon to collect it and another sample scheduled to be opened in January.
«Read the rest of this article»
Written by Elizabeth Landau
NASA's Jet Propulsion Laboratory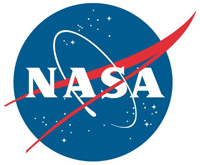 Pasadena, CA – NASA technology is all around us, turning trash into oil, saving women from a deadly complication of childbirth, and putting the bubbles in beer.
These technologies and more, including seven connected with NASA's Jet Propulsion Laboratory, Pasadena, California, are featured in the 2016 edition of NASA's annual Spinoff publication, highlighting the many places NASA shows up in daily life and the aeronautics and space programs where the innovations got their start.
«Read the rest of this article»
Written by Guy Webster
NASA's Jet Propulsion Laboratory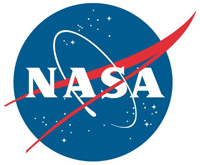 Pasadena, CA – NASA's most advanced roving laboratory on Mars celebrates its second anniversary since landing inside the Red Planet's Gale Crater on August 5th, 2012, PDT (August 6th, 2012, EDT).
During its first year of operations, the Curiosity rover fulfilled its major science goal of determining whether Mars ever offered environmental conditions favorable for microbial life.
Clay-bearing sedimentary rocks on the crater floor in an area called Yellowknife Bay yielded evidence of a lake bed environment billions of years ago that offered fresh water, all of the key elemental ingredients for life, and a chemical source of energy for microbes, if any existed there.
«Read the rest of this article»