Topic: School Buses
Crossing guards message: "Slow down, get off the phone, pay attention"
Clarksville, TN – The Clarksville Police Department continues to focus on enforcement of traffic laws in school zones and around school buses.
It only takes a few moments of conversation with school crossing guards to understand the depth of the problem. Three guards — Raphaela Velasquez, Vanna Gibson and Barbie Hemmingsen — recently visited Clarksville Mayor Joe Pitts to appeal for help in getting drivers to behave in school zones.
«Read the rest of this article»

Montgomery County, TN – The Clarksville-Montgomery County School System (CMCSS) is excited to announce its Rolling Study Halls pilot program in partnership with Google and the Clarksville-Montgomery County Education Foundation.
Rolling Study Halls is a Google-funded initiative that seeks to improve technology access and extend learning to the after-school space. By powering school buses with WiFi and providing educator support, Rolling Study Halls is helping students across the US—especially in rural communities—access more learning hours outside of school.
«Read the rest of this article»

Clarksville, TN – Starting Immediately, Friday, September 29th, 2013, the Clarksville Police Department is stepping up enforcement on School Bus Routes.
When a school bus is stopped, with its red lights flashing and its stop sign out, all traffic from both directions must STOP. To be clear, this means the traffic coming from the opposite direction of the school bus, as well as the vehicles following, are required to stop.
«Read the rest of this article»

Montgomery County, TN – Emergency Management in Montgomery County has advised of potential flooding of roadways in low-lying areas.
Due to flooding on some roads in the area, schools will be delayed two hours on Monday, January 14th. «Read the rest of this article»

Clarksville, TN – On May 13th, 2011, around 6:00am, Police responded to the School Bus Complex, 1210 West Creek Coyote Trail in reference to 36 school buses which had been vandalized during the overnight hours. The buses had been sprayed painted with various phrases, vulgarity, and pictures. 
There did not appear to be any forced entry used to enter the complex.
«Read the rest of this article»
School Buses are the safest way to get to school. Safety Tips from the Tennessee Department of Safety
School buses are nearly eight times safer than passenger vehicles. But children must take care when boarding or leaving the bus.
While an average of 7 school-age passengers are killed in school bus crashes each year, 19 are killed getting on and off the bus. Most of those killed are children from five to seven years old.
They are hit in the danger zone around the bus (A), either by a passing vehicle or by the school bus itself.
It is illegal for a vehicle to pass a bus with its red light flashing. «Read the rest of this article»
The Facts: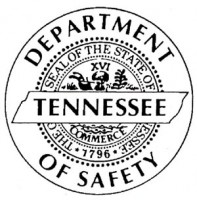 An average of six school-age passengers are fatally injured inside school buses each year, but an average of 16 are killed getting on and off the bus.
More than half of the children killed in school bus-related crashes are ages five to seven years old.
"Inattention" and "failure to yield" were factors most often reported by police in those crashes.
The Tennessee Department of Safety's Pupil Transportation division of the Highway Patrol inspects school buses from school districts across Tennessee annually. During the 2009-10 school year, 10,595 buses were inspected with 1,138 being placed out of service. «Read the rest of this article»