Topic: Second Lady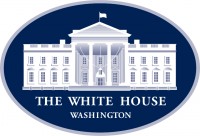 Omaha, NE – Second Lady Karen Pence, joined by Congressman Don Bacon and Mrs. Angie Bacon, visited Boys Town to highlight the work the organization is doing to support and transform the lives of children in the Omaha area.
Upon arriving, they received an overview of the organization which included hearing from the organization's leadership about the work they do to provide care, treatment, and education to at-risk youth.
«Read the rest of this article»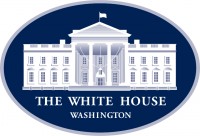 Washington, D.C. – For six years, Terry Sharpe—or the "Walking Marine," as he's known—has completed seven 300-mile walks to raise awareness for veteran suicide.

Today, 69-year-old Sharpe completed his eighth and final walk, arriving in Washington all the way from Summerfield, North Carolina. He was joined by Second Lady Karen Pence at the Washington Monument, and the pair crossed the finish line on the South Lawn of the White House, where Sharpe was greeted by President Donald Trump.
«Read the rest of this article»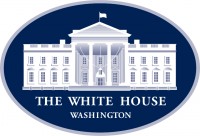 Washington, D.C. – PRESIDENT DONALD TRUMP: Well, thank you very much. It's an honor to be with everybody, and very importantly, we're at the White House, and there's no place like the White House. And for those of you that this is the first time, I know exactly what you're thinking, because I was here a first time, and it was still something I'll never forget.
So it's great to have you. And our First Lady and I are pleased to welcome everybody to this wonderful place and discuss the vital importance of safety and reopening America's schools. We want to reopen the schools. Everybody wants it. The moms want it, the dads want it, the kids want it. It's time to do it.
«Read the rest of this article»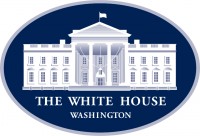 Washington, D.C. – In the weeks ahead, educators and government officials at the state and local level will be making important decisions about when to safely reopen America's schools.

"Our shared goal should be to have students physically present in school this fall if at all possible," the President of the American Academy of Pediatrics, Dr. Sally Goza, said at a White House summit today on Safely Reopening America's Schools.
«Read the rest of this article»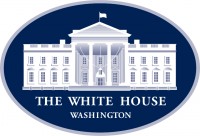 Washington, D.C. – "As the economy gets back to where it was, with record low unemployment for African Americans, Hispanics, women and the disabled, and with more rapid increases in non-supervisory pay, Americans deserve to be hopeful and eager to get back to their pre-pandemic routines," Commerce Secretary Wilbur Ross writes in The Kansas City Star.

"While we focus on improving the economic growth of our nation, all Americans from coast to coast will be able to enjoy the economic benefits of which the United States of America is capable."
«Read the rest of this article»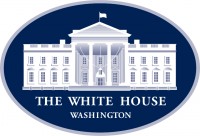 Washington, D.C. – More than 6,000 veterans die by suicide each year, taking their own lives at a rate one-and-a-half times that of other Americans. Female veterans are at an even higher risk, with a suicide rate of more than twice that of other Americans.

From 2005 to 2016, the veteran suicide rate rose by an alarming 26 percent. In the past, these heroes were too often overlooked by our leaders, who sent our troops to fight in foreign lands without taking care of them once they returned home.
«Read the rest of this article»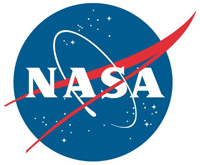 Washington, D.C. – For the first time in history, NASA astronauts have launched from American soil in a commercially built and operated American crew spacecraft on its way to the International Space Station. The SpaceX Crew Dragon spacecraft carrying NASA astronauts Robert Behnken and Douglas Hurley lifted off at 2:22pm CDT Saturday on the company's Falcon 9 rocket from Launch Complex 39A at NASA's Kennedy Space Center in Florida.
"Today a new era in human spaceflight begins as we once again launched American astronauts on American rockets from American soil on their way to the International Space Station, our national lab orbiting Earth," said NASA Administrator Jim Bridenstine.
«Read the rest of this article»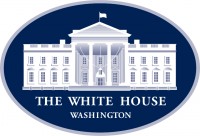 Washington, D.C. – On Tuesday, May 19th, 2020, Second Lady Karen Pence, joined by Deputy Secretary of Interior, Katharine MacGregor, visited the Great Smoky Mountains National Park to talk about the many mental health benefits the outdoors offers and shared more on the park's progress on the second phase of restoring access to the public.
"The COVID-19 Coronavirus pandemic has created an urgent need for us to pay closer attention to our mental health and emotional well-being," said Second Lady Karen Pence. "Our amazing national parks offer many mental health benefits and more than ever before, we must ensure that we are taking care of ourselves and each other."
«Read the rest of this article»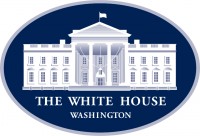 Washington, D.C. – "As our Nation heals, our Spirit has never been Stronger!" President Donald Trump says.

At the White House today, Thursday, May 7th, 2020 the President joined Vice President Mike Pence, First Lady Melania Trump, and Second Lady Karen Pence in leading a National Day of Prayer.
«Read the rest of this article»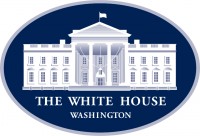 Fort Campbell, KY – On Friday, February 28th, 2020, Second Lady Karen Pence, joined by the Secretary of Defense's wife, Leah Esper, traveled to U. S. Army Fort Campbell to encourage and show appreciation for the military spouses.
There, Mrs. Pence delivered remarks, emphasizing the significant role spouses play in the strength of the United States Army. She recognized that along with their service, comes many challenges such as finding employment.
«Read the rest of this article»