Topic: Semajia Ogburn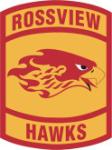 Dickson, TN – The Rossview Lady Hawks went to Dickson County High School Monday night looking to earn a spot in the state tournament for the second year in a row. After a slow start put them at a 15-point deficit by halftime, the Lady Hawks mounted a furious comeback in the second half with a chance to win and achieve their goal.
However, the Lady Hawks comeback fell short and the Dickson County Lady Cougars won the Class AAA Sectional, 59-52.
From the tip off, almost everything went right for the Lady Cougars offensively. They scored inside and out, converting baskets from seemingly anywhere on the court.
«Read the rest of this article»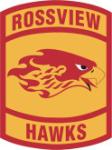 Clarksville, TN – It is no secret the Rossview Lady Hawks potent offense goes through the post and the Lebanon Lady Blue Devils executed a solid plan to slow down the Lady Hawks post game. However, the Lady Hawks proved their defense is equally as potent and took advantage of Devilette turnovers to win their Region 5-AAA quarterfinal matchup against Lebanon Friday night at Rossview High School, 56-39.
"It was a physical game. I thought we got knocked around a little bit. This time of year, it's kind of what you expect," Lady Hawks head coach Justin Woods said. "We have hung our hat on our defense all year. I didn't think tonight was our best defensive effort, but we got enough stops, turned those stops into transition baskets, to pull it out tonight."
«Read the rest of this article»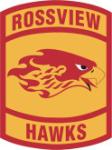 Clarksville, TN – Deep, dominant and balanced are just a few adjectives used to describe the Rossview Lady Hawks basketball teams. Now, for the first time in school history, writers can add District 10-AAA Tournament Champions. The Lady Hawks defeated the Kenwood Lady Knights in the District 10-AAA Girls Basketball Tournament Monday night at Rossview High School 63-35.
The win advances the Lady Hawks to the Regionals as the District 10-AAA number one seed. As a result they will play the District 9 fourth seed Friday, February 21st.
«Read the rest of this article»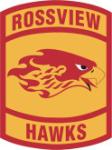 Clarksville, TN – The Rossview Lady Hawks basketball team continues to soar past opponents. Tuesday night on their own court they held the Northwest Lady Vikings to single digit scoring in each period. They dominated the Lady Vikings in a District 10-AAA match up 66-14 to remain undefeated.
The Lady Hawks put on a full court press that had the Lady Vikings struggling all night. The Lady Vikings committed 19 turnovers in the first half.
«Read the rest of this article»