Topic: Star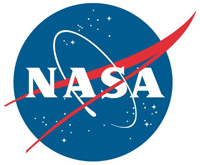 Greenbelt, MD – In February 2020, NASA's Solar Dynamics Observatory — SDO — is celebrating its 10th year in space. Over the past decade the spacecraft has kept a constant eye on the Sun, studying how the Sun creates solar activity and drives space weather — the dynamic conditions in space that impact the entire solar system, including Earth.
Since its launch on February 11th, 2010, SDO has collected millions of scientific images of our nearest star, giving scientists new insights into its workings.
«Read the rest of this article»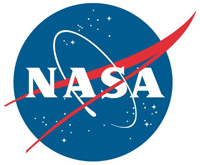 Greenbelt, MD – NASA's Kepler Space Telescope was designed to find exoplanets by looking for stars that dim as a planet crosses the star's face. Fortuitously, the same design makes it ideal for spotting other astronomical transients – objects that brighten or dim over time.
A new search of Kepler archival data has uncovered an unusual super-outburst from a previously unknown dwarf nova. The system brightened by a factor of 1,600 over less than a day before slowly fading away.
«Read the rest of this article»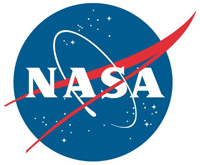 Greenbelt, MD – Astronomers and visualization specialists from NASA's Universe of Learning program have combined the visible, infrared and X-ray vision of NASA's Great Observatories to create a three-dimensional representation of the dynamic Crab Nebula, the tattered remains of an exploded star.
The multiwavelength computer graphics visualization is based on images from the NASA Chandra X-ray Observatory, the NASA Hubble Space Telescope and the NASA Spitzer Space Telescope.
«Read the rest of this article»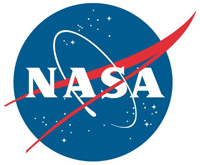 Greenbelt, MD – In August 2018, NASA's Parker Solar Probe launched to space, soon becoming the closest-ever spacecraft to the Sun. With cutting-edge scientific instruments to measure the environment around the spacecraft, Parker Solar Probe has completed three of 24 planned passes through never-before-explored parts of the Sun's atmosphere, the corona.
On December 4th, 2019, four new papers in the journal Nature describe what scientists have learned from this unprecedented exploration of our star — and what they look forward to learning next.
«Read the rest of this article»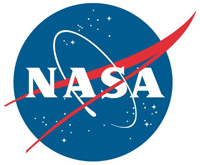 Greenbelt, MD – NASA's Neutron star Interior Composition Explorer (NICER) telescope on the International Space Station detected a sudden spike of X-rays at about 9:04pm CDT on August 20th. The burst was caused by a massive thermonuclear flash on the surface of a pulsar, the crushed remains of a star that long ago exploded as a supernova.
The X-ray burst, the brightest seen by NICER so far, came from an object named SAX J1808.4-3658, or J1808 for short. The observations reveal many phenomena that have never been seen together in a single burst. In addition, the subsiding fireball briefly brightened again for reasons astronomers cannot yet explain.
«Read the rest of this article»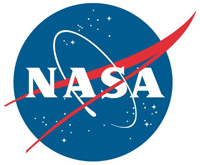 Pasadena, CA – A carved-out cloud of gas and dust looks like a celestial jack-o'-lantern in this image from NASA's Spitzer Space Telescope.
A massive star – known as an O-type star and about 15 to 20 times heavier than the Sun – is likely responsible for sculpting this cosmic pumpkin. A recent study of the region suggests that the powerful outflow of radiation and particles from the star likely swept the surrounding dust and gas outward, creating deep gouges in this cloud, which is known as a nebula.
«Read the rest of this article»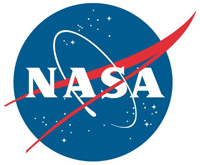 Greenbelt, MD – For the first time, NASA's planet-hunting Transiting Exoplanet Survey Satellite (TESS) watched a black hole tear apart a star in a cataclysmic phenomenon called a tidal disruption event. Follow-up observations by NASA's Neil Gehrels Swift Observatory and other facilities have produced the most detailed look yet at the early moments of one of these star-destroying occurrences.
"TESS data let us see exactly when this destructive event, named ASASSN-19bt, started to get brighter, which we've never been able to do before," said Thomas Holoien, a Carnegie Fellow at the Carnegie Observatories in Pasadena, California.
«Read the rest of this article»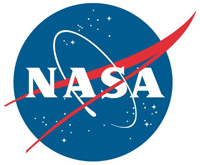 Pasadena, CA – NASA's NuSTAR space observatory captures pops of bright blue and green in this image of the Fireworks galaxy (NGC 6946) show the locations of extremely bright sources of X-ray light. Generated by some of the most energetic processes in the universe, these X-ray sources are rare compared to the many visible light sources in the background image.
A new study, published in the Astrophysical Journal, offers some possible explanations for the surprise appearance of the green source near the center of the galaxy, which came into view and disappeared in a matter of weeks.
«Read the rest of this article»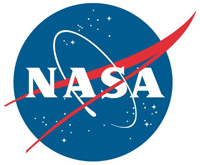 Pasadena, CA – NASA's Spitzer Space Telescope data has been used in a new study to provide a rare glimpse of conditions on the surface of a rocky planet orbiting a star beyond the Sun. The study, published today in the journal Nature, shows that the planet's surface may resemble those of Earth's Moon or Mercury:
The planet likely has little to no atmosphere and could be covered in the same cooled volcanic material found in the dark areas of the Moon's surface, called mare.
«Read the rest of this article»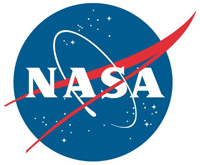 Greenbelt, MD – NASA asks you to imagine slow-motion fireworks that started exploding 170 years ago and are still continuing. This type of firework is not launched into Earth's atmosphere, but rather into space by a doomed super-massive star, called Eta Carinae, the largest member of a double-star system.
A new view from NASA's Hubble Space Telescope, which includes ultraviolet light, shows the star's hot, expanding gases glowing in red, white and blue. Eta Carinae resides 7,500 light-years away.
«Read the rest of this article»