Topic: Star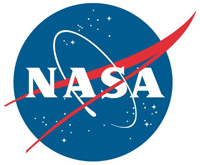 Pasadena, CA – In 2004, scientists with NASA's space-based Galaxy Evolution Explorer (GALEX) spotted an object unlike any they'd seen before in our Milky Way galaxy: a large, faint blob of gas with a star at its center.
In the GALEX images, the blob appeared blue – though it doesn't actually emit light visible to the human eye – and subsequent observations revealed a thick ring structure within it. So the team nicknamed it the Blue Ring Nebula. Over the next 16 years, they studied it with multiple Earth- and space-based telescopes, but the more they learned, the more mysterious it seemed.
«Read the rest of this article»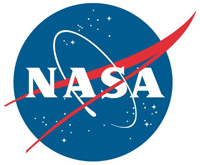 Mountain View, CA – Since astronomers confirmed the presence of planets beyond our solar system, called exoplanets, humanity has wondered how many could harbor life. Now, we're one step closer to finding an answer.
According to new research using data from NASA's retired planet-hunting mission, the Kepler space telescope, about half the stars similar in temperature to our Sun could have a rocky planet capable of supporting liquid water on its surface.
«Read the rest of this article»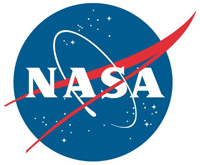 Greenbelt, MD – Observations by NASA's Hubble Space Telescope are showing that the unexpected dimming of the supergiant star Betelgeuse was most likely caused by an immense amount of hot material ejected into space, forming a dust cloud that blocked starlight coming from Betelgeuse's surface.
Hubble researchers suggest that the dust cloud formed when superhot plasma unleashed from an upwelling of a large convection cell on the star's surface passed through the hot atmosphere to the colder outer layers, where it cooled and formed dust grains. The resulting dust cloud blocked light from about a quarter of the star's surface, beginning in late 2019. By April 2020, the star returned to normal brightness.
«Read the rest of this article»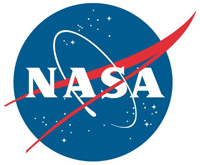 Pasadena, CA – NASA says at the center of a far-off galaxy, a black hole is slowly consuming a disk of gas that swirls around it like water circling a drain. As a steady trickle of gas is pulled into the gaping maw, ultrahot particles gather close to the black hole, above and below the disk, generating a brilliant X-ray glow that can be seen 300 million light-years away on Earth.
These collections of ultrahot gas, called black hole coronas, have been known to exhibit noticeable changes in their luminosity, brightening or dimming by up to 100 times as a black hole feeds.
«Read the rest of this article»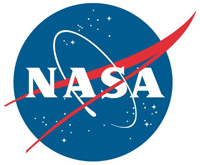 Greenbelt, MD – Measurements from NASA's Transiting Exoplanet Survey Satellite (TESS) have enabled astronomers to greatly improve their understanding of the bizarre environment of KELT-9 b, one of the hottest planets known.
"The weirdness factor is high with KELT-9 b," said John Ahlers, an astronomer at Universities Space Research Association in Columbia, Maryland, and NASA's Goddard Space Flight Center in Greenbelt, Maryland. "It's a giant planet in a very close, nearly polar orbit around a rapidly rotating star, and these features complicate our ability to understand the star and its effects on the planet."
«Read the rest of this article»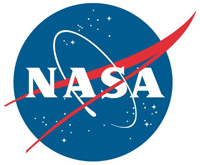 Pasadena, CA – For more than a decade, astronomers have searched for planets orbiting AU Microscopii, a nearby star still surrounded by a disk of debris left over from its formation. Now scientists using data from NASA's Transiting Exoplanet Survey Satellite (TESS) and NASA's retired Spitzer Space Telescope report the discovery of a planet about as large as Neptune that circles the young star in just over a week.
The system, known as AU Mic for short, provides a one-of-kind laboratory for studying how planets and their atmospheres form, evolve and interact with their stars.
«Read the rest of this article»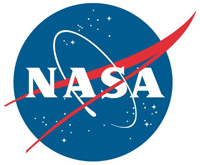 Pasadena, CA – NASA says astronomers tend to have a slightly different sense of time than the rest of us. They regularly study events that happened millions or billions of years ago, and objects that have been around for just as long.
That's partly why the recently discovered neutron star known as Swift J1818.0-1607 is remarkable: A new study in the journal Astrophysical Journal Letters estimates that it is only about 240 years old – a veritable newborn by cosmic standards.
NASA's Neil Gehrels Swift Observatory spotted the young object on March 12th, when it released a massive burst of X-rays.
«Read the rest of this article»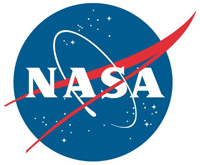 Huntsville, AL – Astronomers have caught a black hole hurling hot material into space at close to the speed of light. This flare-up was captured in a new movie from NASA's Chandra X-ray Observatory.
The black hole and its companion star make up a system called MAXI J1820+070, located in our Galaxy about 10,000 light years from Earth. The black hole in MAXI J1820+070 has a mass about eight times that of the Sun, identifying it as a so-called stellar-mass black hole, formed by the destruction of a massive star. (This is in contrast to supermassive black holes that contain millions or billions of times the Sun's mass.)
«Read the rest of this article»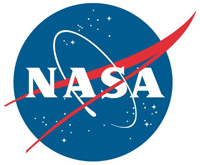 Huntsville, AL – NASA reports that astronomers may have discovered a new kind of survival story: a star that had a brush with a giant black hole and lived to tell the tale through exclamations of X-rays.
Data from NASA's Chandra X-ray Observatory and ESA's XMM-Newton uncovered the account that began with a red giant star wandering too close to a supermassive black hole in a galaxy about 250 million light years from Earth. The black hole, located in a galaxy called GSN 069, has a mass about 400,000 times that of the Sun, putting it on the small end of the scale for supermassive black holes.
«Read the rest of this article»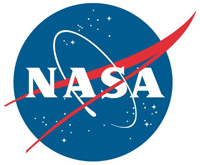 Greenbelt, MD – NASA says, "Now you see it, now you don't."
What astronomers thought was a planet beyond our solar system has now seemingly vanished from sight. Though this happens in science fiction, such as Superman's home planet Krypton exploding, astronomers are looking for a plausible explanation.
One interpretation is that, rather than being a full-sized planetary object, which was first photographed in 2004, it could instead be a vast, expanding cloud of dust produced in a collision between two large bodies orbiting the bright nearby star Fomalhaut. Potential follow-up observations might confirm this extraordinary conclusion.
«Read the rest of this article»