Topic: Suzanne Simpson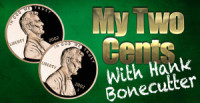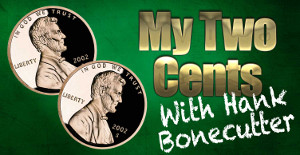 Clarksville, TN – This week I've had the privilege of working with a young lady I had never met.
If you followed our series of articles, "Miscarriage, One Woman's Story" we brought you the story of Candace Baker and her recent miscarriage.
Throughout my career, I've had the opportunity to tell the real stories of real people and their tragedy and triumph. Their pain and grief. Their victory and defeat.
«Read the rest of this article»
The Vanderbilt Extraction Team had taken flight, to retrieve the heart Suzanne needed.

There was excitement in the air, as family and friends gathered in the waiting room.

David and Suzanne spent some final moments together, as the medications began to sedate her. He sat in the bed with his wife and hugged her.

He told her he loved her and he would be waiting for her when the operation ended.

David would not be able to hold back his emotions much longer.

Suzanne said, "It's ok."
«Read the rest of this article»
David overheard the doctors talking in the hallway.  The weather was so bad, it was doubtful that the helicopter could fly and the Vanderbilt Extraction Team could retrieve the heart.  They would classify this as a "dry run" and let Suzanne go home.

David went back into the room to be with his wife.  Doctors and nurses were attending to her, monitoring her condition.

Just as the surgical team was about to call the operation off, a member of the medical team burst into the room.

"They've taken off.  It's a go!"
«Read the rest of this article»
It was February 9th, 2011, 4:30pm when the phone rang at the Simpson house.   The call was from a Florida area code.

Suzanne didn't answer it thinking it was a telemarketer.  When the answering machine picked up,

the woman's voice said they had a heart for her, and she needed to call them back.

Suzanne raced to pick up the phone, but it was too late.

She dialed the number back, and the woman asked Suzanne if she was going to accept the heart.  She said, "yes."  The woman told Suzanne that she needed to be at Vanderbilt by 6:00am the next morning.

That didn't sound right.  Something didn't add up.  David and Suzanne had been warned about "scams" involving transplant patients, and they weren't sure that this call was the real thing.
«Read the rest of this article»
Suzanne decided it was time to get a complete physical.  She was having trouble catching her breath.

Climbing the stairs was too difficult.  "Maybe I'm just a little out of shape" she thought.

Her doctor said, "the EKG doesn't look good" and ordered another round of tests.  He scheduled her for an echocardiogram, ultra-sound and more.  When the nurses had her all hooked up, they told her to sit down.

"We'll be right back" they said.

When the nurses returned, they told Suzanne they weren't going to go through with the tests.  They had seen something that bothered them, and called her doctor.  He wanted her to see a cardiologist immediately.
«Read the rest of this article»
She had already been through a battery of tests, and was taking a lot of medications trying to fix the problem with her heart.  She wasn't feeling well at all.  The latest round of drugs was not working.  She was not getting better.

She had gone to work with her husband on this day, and by day's end she said, "I just can't do anything.  I'm having trouble breathing."

He immediately took her to Vanderbilt.

It was at this point that the team of heart specialists she had been working with, transferred her to a new team of medical specialists-The Vanderbilt Transplant Team.  This was the first time she realized that she was in serious trouble.

The Transplant Team would keep her alive until a donor could be found.  She was out of options.  She could die at any moment, and for her to live, someone else had to die.
«Read the rest of this article»
Clarksville, TN –  In over forty years of journalism, I have had the opportunity to meet and interview hundreds of celebrities, politicians, and everyday people.  I've covered some of the most tragic and triumphant events that have occurred in our community, but never have I been so blessed and inspired as I have been with the story of Suzanne Simpson.
Suzanne Simpson is a heart transplant recipient.
I've known "Suzie" since we were both at Austin Peay State University in the early seventies.  She was just out of Clarksville High School, and I was fresh in town from Military Academy. «Read the rest of this article»