Topic: Tennessee State Budget
Nashville, TN – On Thursday, April 29th, 2021, Tennessee Governor Bill Lee announced the Fiscal Year 2021-2022 budget has passed through the Tennessee General Assembly. The budget totals $42.6 billion and includes historic investments in literacy, mental health, broadband, and safety.
«Read the rest of this article»
Budget cuts taxes, fully funds education, moves an additional $73.5 million to Rainy Day Fund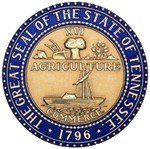 Nashville, TN – In the final few days of this year's legislative session, the House of Representatives passed Tennessee's annual budget with an 80 – 12 vote. The bill's passage was the culmination of months of tireless work crafting a fiscally responsible and balanced budget.
The $33.3 billion budget cuts taxes, puts $73.5 million in the state's Rainy Day Fund, improves our educational system, and provides an even better environment for businesses to grow and for jobs to flourish.
«Read the rest of this article»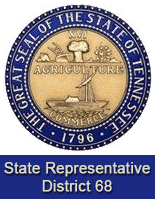 Nashville, TN – Speaker Pro Tempore Curtis Johnson (R-Clarksville) announced today that a local circuit court judge will be added in the 19th Judicial District, which encompasses Montgomery County and Robertson County. The funding for the additional judge will be included in Tennessee Governor Bill Haslam's annual budget, unveiled today.
"I sincerely appreciate the Governor recognizing the need for an additional judge in our region," said Johnson. "The 19th Judicial District has the heaviest caseload in relation to the amount of judges we currently have, and this position is an important factor in ensuring the process is efficient and effective. I am proud to have worked with Governor Haslam on this issue."
«Read the rest of this article»
Legislation includes new health related investments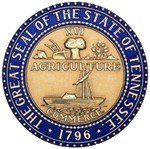 Nashville, TN – Tennessee Governor Bill Haslam today unveiled additions to the Fisical Year 2013-2014 budget to be considered by the Tennessee General Assembly in the coming weeks.
The governor presented his original budget for FY 2013-14 on January 28th, and the supplemental appropriations amendment to SB 502/HB 507 includes additional funding. «Read the rest of this article»
Conservative balanced budget cuts taxes, reduces spending, and moves an additional $50 Million to Rainy Day Fund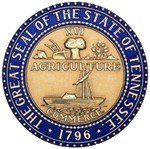 Nashville, TN – On Monday night, the House of Representatives passed the Conference Committee majority report for the Fiscal Year 2012-13 budget by a vote of 64-28-1.
Speaker of the House Beth Harwell (R—Nashville) stated, "Tennesseans can be very proud of the fiscally responsible budget crafted this year. Unlike Washington, D.C. we balance our budget every year—a feat that does not come easily. In addition to these cuts, we were still able to provide more tax relief for Tennesseans than any year of my tenure, reduce the budget by two percent, and put $50 million away for a rainy day. Republicans understand that when a surplus of money comes in, we should return it to its rightful owners: the taxpayers." «Read the rest of this article»
GOP Week In Review: General Assembly adjourns "Sine Die"

The 105th General Assembly adjourned "Sine Die" this week, concluding a contentious session in which lawmakers were forced to make difficult decisions regarding the lottery scholarship program and the budget. Ultimately, legislators came together to form compromise legislation that will greatly benefit Tennesseans by allowing more students access to college, passing a budget with no new taxes, and providing seniors with more healthcare options.
Budget passes both chambers at eleventh hour
The 2008-2009 budget was passed late Wednesday night, and is lauded by Republicans as a fiscally responsible one in which reasonable cuts in growth were made. The total budget, which includes federal dollars, for 2008-2009 is $27.5 billion, $245 million less than originally proposed in January. The 2007-2008 total budget was $27.75 billion, $250 million more than this year's. The state portion of this year's budget was $13.6 billion, a $200 million decrease from 2007-2008.
April 2008 was the worst month on record for revenue growth in Tennessee, and the third quarter of this fiscal year was the second worst quarter on record. Projections show that the fourth quarter—of which the state is halfway through—could be even worse. «Read the rest of this article»