Topic: The Pillsbury Company LLC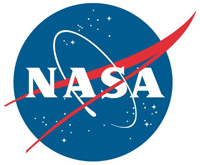 Washington, D.C. – As many Americans prepare for a socially distanced Thanksgiving meal, some may be aware that NASA helped develop the tiny, highly efficient video cameras in the devices that will allow virtual family dinners, and a few may know it was the space agency that first modernized conference calling.
But there's an even more important contribution from NASA on the table: food that's safe to eat.
Today, outbreaks of illness from packaged food are exceedingly rare, in part because the industry has almost universally adopted a system created for astronaut food in the early days of the Apollo program.
«Read the rest of this article»

Clarksville, TN – On St. Patrick's Day last year, Austin Peay State University (APSU) student Amanda McNair posted an Instagram photo of her dressed in green – from neon green wig atop her head to the green that lined her Chuck Taylor soles.
«Read the rest of this article»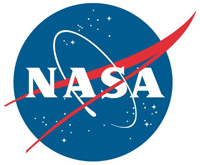 Greenbelt, MD – When President John F. Kennedy said going to the Moon was hard, he wasn't kidding
Much of the technology needed to get to the lunar surface and return didn't exist at the time of Kennedy's famous 1962 speech. And much was unknown. As NASA's Apollo missions were being planned, there was concern that the lunar module might sink right into the surface or become stuck in it.
«Read the rest of this article»
Nashville, TN – A homemade cake makes every holiday memorable. Although we love fancy cakes, the ones that become classics are often unpretentious and uncomplicated for their subtle rich flavor. Pound cakes fit that description perfectly. Originally made with a pound each of butter, sugar, eggs and flour, pound cakes have evolved into an abundance of delectable variations.
"I think a pound cake is appropriate for almost any occasion," said the Martha White® baking expert, Linda Carman. "Serve toasted for breakfast, plain for dessert or paired with fruit, ice cream or sauces. Easy to wrap, they make wonderful holiday gifts or dessert to carry to a holiday get-together."
«Read the rest of this article»
Nashville, TN – Think back to the first thing you remember baking. If you were a child, you were probably baking with a family member, many times a parent or grandparent. Spending time in the kitchen is a timeless family tradition that brings loved ones together.
"These days, there are so many options for family entertainment, but simple things done together as a family often create the most cherished memories," observes the Martha White® baking expert Linda Carman. "Finding time to cook with your kids or grandkids can be about much more than preparing food. Having fun in the kitchen can be quality time spent together, time to talk and listen to each other."
«Read the rest of this article»