Topic: Toyota Sienna
Washington, D.C. – The National Highway Traffic Safety Administration (NHTSA) reports that Toyota Motor Engineering & Manufacturing (Toyota) recalled certain 2018-2019 4Runner, Highlander, Camry, Land Cruiser, Sequoia, Sienna, Tacoma and Tundra, and Lexus RC 300, RC 350, GS 350, GX 460, IS 300, LC 500, LS 500, LX 570, RX 350L, and 2019 Toyota Avalon and Corolla, and certain Lexus NX 300, and ES 350 vehicles on January 13th, 2020.
On March 19th, 2020, Toyota expanded the recall to include 2015 Lexus GS350 vehicles. The low-pressure fuel pump inside the fuel tank may fail.
«Read the rest of this article»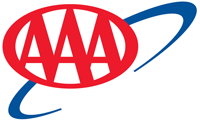 Washington, D.C. – New vehicle infotainment systems take drivers' eyes and attention off the road and hands off the wheel for potentially dangerous periods of time, according to new research from the AAA Foundation for Traffic Safety.
Drivers using in-vehicle technologies like voice-based and touch screen features were visually and mentally distracted for more than 40 seconds when completing tasks like programming navigation or sending a text message.
«Read the rest of this article»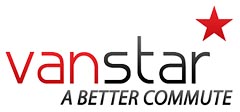 Middle Tennessee – The Transportation Management Association Group, TMA, a non-profit that manages VanStar, the regional commuter vanpool program serving hundreds of commuters throughout 14 Middle Tennessee counties, is proud to announce the addition of two new vehicle types to their fleet.
VanStar is a state-of-the-art vanpool commuter ridesharing program using dynamic technology to match up commuters and manage a 100-vehicle vanpool fleet.
«Read the rest of this article»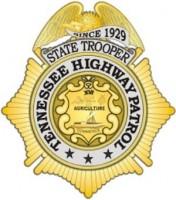 Nashville, TN – On February 8th, 2017, Trooper Jeremy Miller of the Tennessee Highway Patrol (THP) Interdiction Plus Team (IPT) stopped a white Toyota Sienna on I-40 eastbound in Hickman County for a traffic violation.
Upon speaking to the driver, Trooper Miller asked for a driver license which the driver stated he did not have. The driver identified himself as Bernado Mateo-Lucas. Trooper Miller continued to question the driver asking how many people were in the van. The driver stated there were four additional people in the vehicle.
Trooper Miller observed six people counting the driver with an additional person lying under a blanket in the floor behind the driver's seat.
«Read the rest of this article»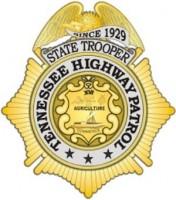 Nashville, TN – On Thursday, January 5th, 2017, the Tennessee Highway Patrol's (THP) Interdiction Plus Team (IPT) arrested William A. Holley, 31, of Fort Wayne, Indiana for drug trafficking. At the time of the traffic stop four children ranging from ages 5 to 10 years of age were in the vehicle.
THP Lieutenant Wayne Dunkleman observed a 2016 Toyota Sienna minivan traveling South on I-65 in Maury County following too close to another vehicle. Lieutenant Dunkleman stopped the vehicle which was a rental vehicle on I-65 at mile marker 37.
«Read the rest of this article»

Yonkers, NY – Seven new vehicles made Consumer Reports' 2016 Annual Top Picks list—the Mazda MX-5 Miata, Kia Sorento, Toyota Sienna, Toyota Camry, Lexus RX, Honda Fit, and Ford F-150 — in each of their respective categories.
The redesigned Ford F-150 was named best Pickup Truck, thanks in part to its fuel economy, quiet and spacious cabin, and much-improved infotainment system. It's Ford's first win in the category since 1999 and its first overall Top Pick honor since 2012.
«Read the rest of this article»