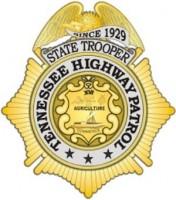 Nashville, TN – On February 8th, 2017, Trooper Jeremy Miller of the Tennessee Highway Patrol (THP) Interdiction Plus Team (IPT) stopped a white Toyota Sienna on I-40 eastbound in Hickman County for a traffic violation.
Upon speaking to the driver, Trooper Miller asked for a driver license which the driver stated he did not have. The driver identified himself as Bernado Mateo-Lucas. Trooper Miller continued to question the driver asking how many people were in the van. The driver stated there were four additional people in the vehicle.
Trooper Miller observed six people counting the driver with an additional person lying under a blanket in the floor behind the driver's seat.
As the interview continued, Trooper Miller noticed more movement in the back cargo area. He counted six additional people lying on the floor for a total of 13 people in the vehicle.
The U.S. Department of Homeland Security Customs and Border Protection Blue Lighting Operations Center (BLOC) was contacted and given the driver's name and information.
Trooper Miller was later informed by BLOC that Mateo-Lucas had a history of several human smuggling incidents and that his passport was fraudulent. Homeland Security Investigations (HSI) responded to the scene and took 13 people into custody (nine adults and four juveniles). All 13 people where undocumented aliens traveling from Texarkana, TX to Nashville, TN. They were from Mexico and various Central American countries.
The driver is an admitted illegal alien smuggler with several records in BLOC's systems.
Agents with the Nashville HSI Office responded to the scene. HSI arrested Mateo-Lucas who was referred for federal prosecution in Nashville. Mateo-Lucas is an undocumented alien from Guatemala and was federally charged with alien smuggling. The four children were placed in the care of the government. This is an ongoing investigation.
The Tennessee Department of Safety and Homeland Security's (www.TN.Gov/safety) mission is to serve, secure, and protect the people of Tennessee.