Tennessee Athletics Department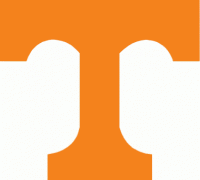 Knoxville, TN – A pair of 20-point scorers led Tennessee to a 90-70 victory over Missouri at Thompson-Boling Arena on Saturday afternoon.
Grant Williams led the Vols with 25 points and was on fire from the charity stripe, where he made 12 of his 13 shots. It marked Williams' third game this season in which he has made at least 10 free throws.
Robert Hubbs III dropped 21 points to go along with eight rebounds in the contest. The senior wing is six points shy of 1,000 for his career.
In the second half, the Vols (15-12, 7-7 SEC) carried over their momentum from the first stanza and outscored Missouri, 49-42, to cruise to the win. Tennessee's lead was insurmountable for the Tigers, who never pulled closer than seven points in the game after UT's first-half run.
Admiral Schofield and Shembari Phillips also eclipsed double-digit points with 17 and 10, respectively.
Terrence Phillips led the Missouri (7-19, 2-12 SEC) offense throughout the game with 18 points, including four 3-pointers.
After the opening basket by the Tigers, Tennessee responded with a 16-1 run against Missouri, beginning with a jumper by Hubbs. After the Tigers' first field goal, the Vols held them without a field goal for a span of 8:08.
Hubbs led the Volunteers' offense with 11 points in the first half, with Williams not far behind with nine. Starting guard Jordan Bowden started for the 26th straight game but played limited minutes as he battled an illness.
With five minutes left to play in the first half, Missouri went on a 13-3 run to pull within seven points of the Vols. A late five-point swing by UT gave Tennessee a 41-28 advantage going into halftime.
Charity Stripe
Grant Williams made a season-high 12 free throws on his way to 25 points. It marked the third time he has scored at least 25 this season (30 vs. Georgia 02/11/17 and 30 vs. Lipscomb 12/15/16)
Double Trouble
Saturday marked the first time in SEC play that Tennessee had two 20-point scorers in one game (Williams, 25, and Hubbs, 21). It was the third time this season the Vols accomplished the feat (Presbyterian on 12/6/16 and Lipscomb on 12/15/16).
Stout Defense
After Missouri scored the first basket to open the game, Tennessee responded with a 16-1 run and never trailed again during the contest. UT's defense held Missouri to an 8:08 field-goal drought and a scoring drought that exceeded five minutes to build an insurmountable lead in the first half.
Up Next for UT Vols
Robert Hubbs III needs six points Wednesday vs. Vanderbilt to reach 1,000 for his career. He'd be the 48th Volunteer to score at least 1,000. The last player to achieve the accomplishment was current Miami Heat guard Josh Richardson in 2015.