Topic: Trousdale
Deadline to apply for Federal Assistance Programs Extended to August 5th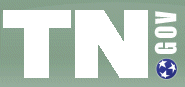 Nashville, TN – Governor Phil Bredesen today announced Tennessee has requested and received a 30-day extension of deadlines for FEMA assistance programs that will assist individuals in the 46 counties eligible for Individual Assistance as a result of the extreme weather and flooding that struck the state April 30th – May 2nd.
"I'm extremely pleased people will have more time to register to get the help they need as Tennessee recovers from these historic and devastating floods," said Bredesen. "I appreciate the support Congressman Jim Cooper, members of the Tennessee delegation and FEMA have provided as we've worked in partnership to assist affected Tennesseans." «Read the rest of this article»

If the severe storms and flooding between April 30th and May 18th affected your income, you may be eligible for Disaster Unemployment Assistance.
You can apply by calling (877) 813-0950 or (615) 253-0800 (in Nashville). Help is available Monday through Friday from 8:00am to 4:00pm.
Filing deadlines are:
June 7th, 2010 for Benton, Carroll, Cheatham, Crockett, Davidson, Decatur, Dickson, Dyer, Fayette, Gibson, Hardeman, Haywood, Henderson, Hickman, Houston, Humphreys, Madison, Maury, McNairy, Montgomery, Obion, Perry, Rutherford, Shelby, Sumner, Tipton and Williamson counties.
June 9th, 2010 for Chester, Clay, DeKalb, Hardin, Jackson, Lauderdale, Lawrence, Lewis, Macon, Robertson, Smith, Stewart, Trousdale, Wayne and Wilson counties.
June 21st, 2010 for Cannon, Giles and Marshall counties. «Read the rest of this article»