Topic: U.S. National Institutes of Health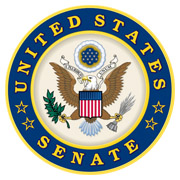 Washington, D.C. – U.S. Senator Roy Blunt (Mo.), Chairman of the Senate Appropriations Subcommittee on Labor, Health and Human Services, Education, and Related Agencies, and U.S. Senator Lamar Alexander (Tenn.), Chairman of the Senate Committee on Health, Education, Labor and Pensions, today welcomed the National Institutes of Health's (NIH) announcement that it has awarded a third round of contracts to six additional companies developing coronavirus diagnostic tests through the Rapid Acceleration of Diagnostics (RADx) initiative.
Blunt and Alexander created the RADx initiative to speed up the development of quick, accurate, and affordable coronavirus tests.
«Read the rest of this article»

Clarksville, TN – More than a dozen Austin Peay State University (APSU) students who have taken advantage of a unique research opportunity are now seeing their work recognized on a national scale.
«Read the rest of this article»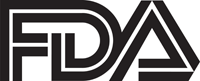 Silver Spring MD – The U.S. Food and Drug Administration (FDA) has announced the following actions taken in its ongoing response effort to the COVID-19 Coronavirus pandemic:
The National Institutes of Health (NIH) and the Foundation for the NIH announced a public-private partnership with the FDA and others to speed the development of COVID-19 Coronavirus vaccine and treatment options.
«Read the rest of this article»
American Heart Association Meeting Report Abstract 9
Orlando, FL – An oral, genetically-modified strain of the probiotic Lactobacillus was used to treat rats with high blood pressure in the lungs, which resulted in reduced blood pressure, improved heart contractility, and reduced heart wall thickness, according to a study presented at the American Heart Association's Council on Hypertension 2016 Scientific Sessions.
High blood pressure in the lungs is known as pulmonary hypertension. In pulmonary hypertension, the heart must work harder to pump blood from the heart through the arteries of the lungs, which puts added strain on the heart.
«Read the rest of this article»
Dallas, TX – Children who suffer cardiac arrest outside the hospital are more likely to survive and have good brain function if dispatchers instruct bystanders on CPR, according to a large Japanese study published in Journal of the American Heart Association.
"Dispatcher-assisted bystander CPR increased bystander CPR delivery rate and was associated with improved one-month favorable neurological and overall outcome compared to no bystander CPR," said Yoshikazu Goto, M.D., Ph.D., the study's lead author and director of the section of Emergency Medicine at Kanazawa University Hospital in Kanazawa, Japan. "Survival rates increased from 8 percent to 12 percent with bystander CPR and dispatcher instruction, a significant difference."
«Read the rest of this article»