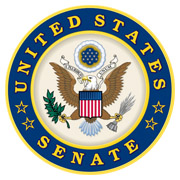 Washington, D.C. – U.S. Senator Roy Blunt (Mo.), Chairman of the Senate Appropriations Subcommittee on Labor, Health and Human Services, Education, and Related Agencies, and U.S. Senator Lamar Alexander (Tenn.), Chairman of the Senate Committee on Health, Education, Labor and Pensions, today welcomed the National Institutes of Health's (NIH) announcement that it has awarded a third round of contracts to six additional companies developing coronavirus diagnostic tests through the Rapid Acceleration of Diagnostics (RADx) initiative.
Blunt and Alexander created the RADx initiative to speed up the development of quick, accurate, and affordable coronavirus tests.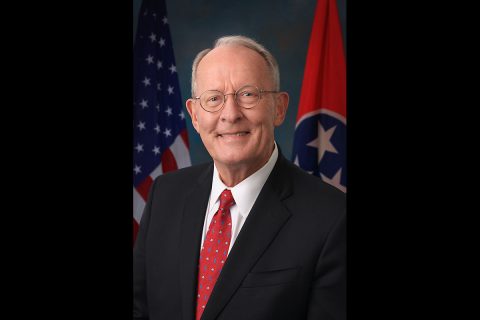 "Improved coronavirus testing is vital to getting students back to school, kids back to child care, and people back to work," said Senator Blunt. "I'm pleased the National Institutes of Health is working overtime with the private sector and other federal agencies to give our nation a critical tool in the fight against this pandemic," Senator Blunt stated.
"These innovative companies have made incredible progress in developing technologies that will improve the speed, accuracy, cost, and accessibility of coronavirus tests. I'll continue supporting the NIH and other federal agencies in their important efforts to develop new technologies that will help our nation defeat this virus."
"Today's announcement of new contracts for the scaling up and manufacturing of 6 new COVID-19 Coronavirus diagnostic testing technologies—on top of the 16 contracts that had already been announced—demonstrates the impressive leadership at the National Institutes of Health provided by Dr. Francis Collins, and the importance of NIH's collaboration with the Biomedical Advanced Research and Development Authority," said Senator Alexander.
"These new point of care and lab-based diagnostic testing technologies will help determine who may be infected and need to isolate or seek medical assistance, while the rest of us continue to follow the advice of medical experts—to wear a mask, wash our hands, and stay six feet apart," Senator Alexander stated.
RADx, which Blunt and Alexander proposed and Congress created in April, is a $2.5 billion Shark Tank-style program in which the NIH, the Biomedical Advanced Research and Development Authority, and private industry are working together to develop new ways to produce tens of millions of COVID-19 Coronavirus diagnostic tests that are capable of providing quick, inexpensive results.
With this announcement, the RADx initiative is currently supporting 22 companies with manufacturing expansion contracts, which are expected to add 2.7 million tests per day by the end of the year. The six technologies announced today are expected to add as many as half-a-million tests per day to the U.S. capacity by the end of this year, and a million tests per day by early 2021.
More information on the program and the contracts awarded today is available here.