Topic: U.S. Postal Inspection Service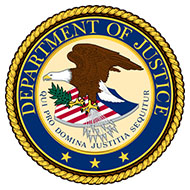 Nashville, TN – An 11-count indictment returned last week charged three individuals from Trenton, Kentucky with conspiracy to commit mail fraud and theft of mail, announced U.S. Attorney Don Cochran for the Middle District of Tennessee.
Adam Perrelli, age 41, Kaitlin Patterson, age 30, and Natasha Pargellis, age 35, were indicted on November 13th, 2019, after a lengthy investigation into mail thefts in and around the Clarksville, Tennessee area.
According to the indictment, the defendants obtained a master key that allowed them to open mail receptacles such as street collection boxes and panels of apartment house mailboxes.
«Read the rest of this article»
Chicago, IL – Some postal customers are receiving bogus e-mails about a package delivery or online postage charges. The e-mails contain a link or attachment that, when opened, installs a malicious virus that can steal personal information from your PC.
The e-mails claim to be from the U.S. Postal Service and contain fraudulent information about an attempted or intercepted package delivery or online postage charges. You are instructed to click on a link , open the attachment, or print the label. «Read the rest of this article»