Topic: University of Iowa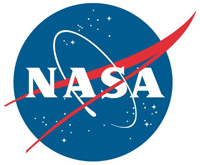 Washington, D.C. – While scientists around the world are confined to their homes during the COVID-19 Coronavirus pandemic, Earth observing satellites continue to orbit and send back images that reveal connections between the pandemic and the environment. "Satellites collect data all the time and don't require us to go out anywhere," Hannah Kerner, an assistant research professor at the University of Maryland in College Park, said.
Kerner is among eight researchers recently awarded a rapid-turnaround project grant, which supports investigators as they explore how COVID-19 Coronavirus lockdown measures are impacting the environment and how the environment can affect how the virus is spread.
«Read the rest of this article»

Clarksville, TN – The Austin Peay State University (APSU) The New Gallery, with support from the APSU Center of Excellence for the Creative Arts and the APSU Department of Art + Design, will begin the Spring semester of its exciting 2019-2020 exhibition season with Jiha Moon: Rooted.
«Read the rest of this article»
NASA's Jet Propulsion Laboratory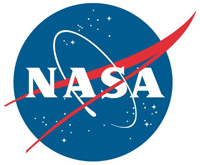 Pasadena, CA – New research from NASA's Cassini spacecraft's up-close Grand Finale orbits shows a surprisingly powerful and dynamic interaction of plasma waves moving from Saturn to its rings and its moon Enceladus.
The observations show for the first time that the waves travel on magnetic field lines connecting Saturn directly to Enceladus. The field lines are like an electrical circuit between the two bodies, with energy flowing back and forth.
Researchers converted the recording of plasma waves into a "whooshing" audio file that we can hear — in the same way a radio translates electromagnetic waves into music.
«Read the rest of this article»
Written by Samson Reiny
?NASA's Earth Science News Team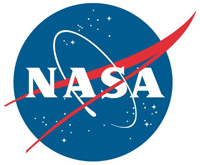 Washington, D.C. – On the evening of Friday, January 31st, 1958, Americans eagerly waited for news as the rocket carrying the Explorer 1 satellite was prepped for launch from Cape Canaveral, Florida.
The stakes were high.
Just months earlier, the Soviet Union successfully launched two Sputnik satellites, in October and November 1957. That December, news media were invited to witness the launch of a U.S. satellite on a Navy Vanguard rocket, but it exploded seconds after liftoff. The pressure was on the Army Ballistic Missile Agency's Jupiter-C rocket, the satellite built by the Jet Propulsion Laboratory and the science instruments developed at the University of Iowa to succeed.
«Read the rest of this article»
Written by Preston Dyches
NASA's Jet Propulsion Laboratory Media Relations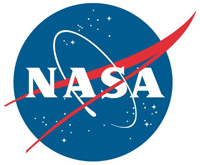 Pasadena, CA – Sixty years ago next week, the hopes of Cold War America soared into the night sky as a rocket lofted skyward above Cape Canaveral, a soon-to-be-famous barrier island off the Florida coast.
The date was January 31st, 1958. NASA had yet to be formed, and the honor of this first flight belonged to the U.S. Army. The rocket's sole payload was a javelin-shaped satellite built by the Jet Propulsion Laboratory in Pasadena, California. Explorer 1, as it would soon come to be called, was America's first satellite.
«Read the rest of this article»
Written by DC Agle
NASA's Jet Propulsion Laboratory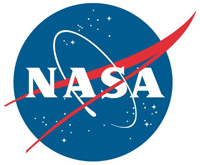 Pasadena, CA – NASA's Juno spacecraft has sent back the first-ever images of Jupiter's north pole, taken during the spacecraft's first flyby of the planet with its instruments switched on. The images show storm systems and weather activity unlike anything previously seen on any of our solar system's gas-giant planets.
Juno successfully executed the first of 36 orbital flybys on August 27th when the spacecraft came about 2,500 miles (4,200 kilometers) above Jupiter's swirling clouds.
«Read the rest of this article»
Written by DC Agle
NASA's Jet Propulsion Laboratory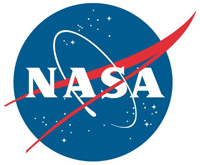 Pasadena, CA – NASA's Jupiter-bound Juno spacecraft has entered the planet's magnetosphere, where the movement of particles in space is controlled by what's going on inside Jupiter.
"We've just crossed the boundary into Jupiter's home turf," said Juno Principal Investigator Scott Bolton of Southwest Research Institute, San Antonio. "We're closing in fast on the planet itself and already gaining valuable data."
«Read the rest of this article»
American Heart Association Rapid Access Journal Report
Dallas, TX – A pharmacist-physician collaborative effort to control blood pressure among a diverse group of patients was considered cost-effective, with a $22.00 price tag to increase the hypertension control rate by one percent, according to new research in the American Heart Association's journal Hypertension.
"Previous studies have demonstrated the cost-effectiveness of collaborative hypertension control programs. However, most lacked minority and low-income populations," said Linnea Polgreen, Ph.D., lead researcher and an assistant professor in the Department of Pharmacy Practice and Science at the University of Iowa.
«Read the rest of this article»
Written by Alan Buis
NASA's Jet Propulsion Laboratory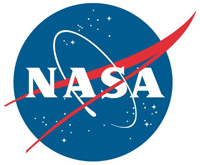 Pasadena, CA – Levels of "background ozone" — ozone pollution present in a region but not originating from local, human-produced sources — are high enough in Northern California and Nevada that they leave little room for local ozone production under proposed stricter U.S. ground-level ozone standards, finds a new NASA-led study.
The researchers, led by Min Huang of George Mason University, Fairfax, Virginia, used a novel technique that combined data acquired from two instruments on NASA's Aura spacecraft in the summer of 2008.
«Read the rest of this article»
Written by Elizabeth Landau
NASA's Jet Propulsion Laboratory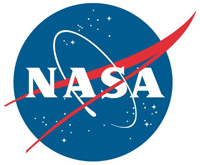 Pasadena, CA – The Voyager 1 spacecraft has experienced three shock waves.
The most recent shock wave, first observed in February 2014, still appears to be going on.
One wave, previously reported, helped researchers determine that Voyager 1 had entered interstellar space.
The "tsunami wave" that NASA's Voyager 1 spacecraft began experiencing earlier this year is still propagating outward, according to new results. It is the longest-lasting shock wave that researchers have seen in interstellar space.
«Read the rest of this article»