Topic: Unlawful Carrying of a Deadly Weapon

Clarksville, TN – Clarksville Police arrested Derreyon Kendrick, age 18, again, who was already out on bond for an Aggravated Burglary, Aggravated Robbery, and Possession of a Firearm During Commission of a Felony in connection with a home invasion committed in July 2019.
During an investigation into several vehicle burglaries occurring November 21st-22nd, to unlocked vehicles in the Vista Lane area, officers located Derreyon Kendrick in the immediate vicinity and found him in possession of stolen property taken from the burglaries, including a handgun.
«Read the rest of this article»

Clarksville, TN – A neighborhood pulled together and worked as a team with Clarksville Police Officers to help catch a man, Shomari Moody, age 18, who was out on bond after being arrested last week, July 3rd, 2019 for vehicle burglary, theft, simple possession, and unlawful carrying of a deadly weapon.
The subdivision off of Fuji Lane, Ridgepole Drive and Sharpie Drive was hit hard with at least 11 vehicle burglaries during the overnight hours between July 10th and 11th, 2019.
«Read the rest of this article»

Clarksville, TN – Clarksville Police have charged three men and a juvenile after police responded to a call about four individuals sitting inside of a vehicle flipping a gun around. This was at an apartment complex in the 2700 block of Trenton Road, around 1:30am.
When officers arrived, an odor of marijuana could be detected and one of the men had a handgun in his lap.
«Read the rest of this article»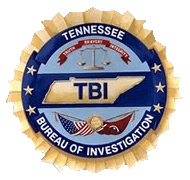 Cheatham County, TN – A Cheatham County Sheriff's Office correctional officer has been arrested and charged with transporting drugs to the jail where he worked as a result of a joint investigation by Special Agents with the Drug Investigation Division of the Tennessee Bureau of Investigation and detectives with the Cheatham County Sheriff's Office
At the request of 23rd District Attorney General Ray Crouch, on June 25th, TBI Agents joined detectives with the Cheatham County Sheriff's Office Narcotics Unit in investigating an allegation that a correctional officer within the Sheriff's Department was involved in drug activity.
«Read the rest of this article»
Clarksville Police Department (CPD)

Clarksville, TN – Clarksville Police received a suspicious person call that resulted in two juvenile burglars being caught.
On Tuesday, March 19th, 2019 around 11:45am, officers were called to R.S Bradley Boulevard/Cunningham Lane about two juveniles walking with something wrapped up in a trash bag.
When the officers arrived and the juveniles saw them, they immediately fled on foot.
«Read the rest of this article»
Montgomery County Sheriff's Office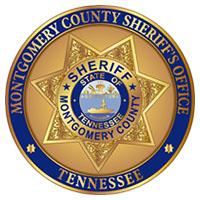 Clarksville, TN – Investigators with the Montgomery County Sheriff's Office are asking for the public's assistance in locating a Clarksville man with warrants on file and is a person of interest in numerous thefts throughout the county.
Timothy Belew, 33, has warrants on file for evading arrest, theft of a motor vehicle, and violation of probation.
Belew evaded arrest on March 30th, 2018, when police spotted him in a stolen vehicle and attempted a traffic stop. Belew drove the vehicle into oncoming traffic nearly hitting several motorists to avoid arrest.
«Read the rest of this article»

Montgomery County, TN – A Montgomery County Sheriff's Deputy arrested two Sunday evening while investigating a suspicious vehicle, hearing gunshots and having several rounds come into close proximity of him.
K9 Deputy Jacob Kent responded to the unoccupied silver Jeep Patriot around 7:00pm on Perigo Road. Kent returned to his vehicle to run the registration on the vehicle when he heard gunshots.
"I heard bullets whizzing past me overhead, and I called for backup," Kent wrote in a report.
«Read the rest of this article»

Clarksville, TN – On March 6th, 2014 at 12:15am, Officer Seth Paugh, from the Clarksville Police Department, made a traffic stop on Seth Hannah, due to a traffic violation.
During the stop, it was discovered that Mr. Hanna was unlawfully carrying a deadly weapon and in possession of a leafy green substance that field tested positive for THC.
Also, while searching Hannah's vehicle, a large amount of copper was found in the trunk.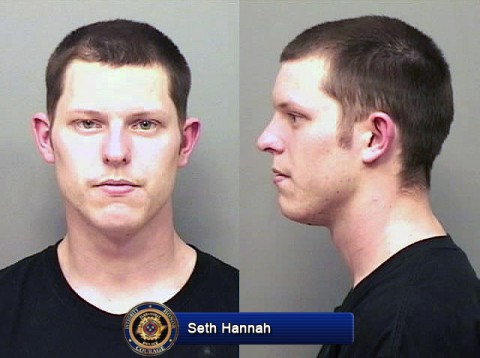 «Read the rest of this article»

Clarksville, TN – The Clarksville Police Department conducted impaired driving saturation patrols March 22nd and 23rd, 2013 partially funded by the Governor's Highway Safety Office .
During this time, there were 119 vehicles stopped and 145 charges issued.
«Read the rest of this article»

Clarksville, TN – In an effort to bring more attention to drivers that drink and drive, the Clarksville Police Department is consolidating and publishing the circumstances which lead to the DUI arrest. They are arrests, not convictions.
Police made 14 DUI arrests from February 25th thru March 4th, 2013. The blood alcohol content levels ranged from .121-.201. Two of the DUIs were repeat offenders who had been previously charged. Five of those charged involved accidents.
«Read the rest of this article»