Clarksville, TN – On March 6th, 2014 at 12:15am, Officer Seth Paugh, from the Clarksville Police Department, made a traffic stop on Seth Hannah, due to a traffic violation.
During the stop, it was discovered that Mr. Hanna was unlawfully carrying a deadly weapon and in possession of a leafy green substance that field tested positive for THC.
Also, while searching Hannah's vehicle, a large amount of copper was found in the trunk.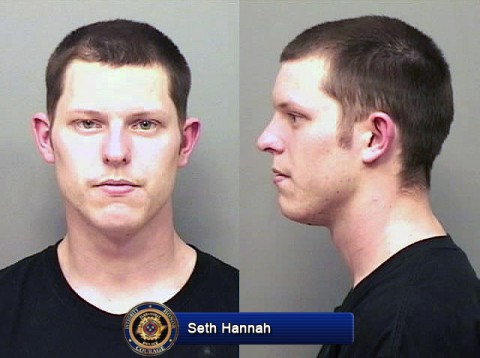 Due to the multiple reports of missing copper from new construction sites, Officer Paugh took pictures of the suspicious items in Mr. Hannah's vehicle and conducted a field interview.
Detectives Kevin Rushing and David Bramel, then, took over the investigation.
Mr. Hannah confessed to stealing copper from six different residential properties. For the Traffic Stop, Mr. Hannah was cited for Simple Possession and Unlawful Carry of a Deadly Weapon.
Also, Mr. Hannah was charged with six Burglary charges for the six properties from which he stole copper. The bond is $10,000 per burglary charge. Mr. Hannah is a 21 year old Clarksville resident.
In regards to the copper thefts, the pictures included show the items Officer Paugh found in Mr. Hannah's vehicle. Also, there were receipts from salvage companies that are not included in this release.
If anyone has any knowledge of criminal activity, please call the Clarksville Police Department at 931.648.0656 for the appropriate District Detective or, to remain anonymous, call the Crime Stoppers TIPS Hotline at 931.645.TIPS (8477).
Photo Gallery